Have you ever told a white lie and gotten away with it? Have you ever edited your photo without people noticing? We are going to guess that you have because there isn't a spotlight on you every day, and millions of followers aren't criticizing you. Unlike ordinary people, celebrities are under a magnifying glass and have been caught in lies on social media on more than one occasion. From Khloe Kardashian to Beyonce, these celebrities were called out by their followers and had to admit the truth. Continue reading to see how celebs got caught in lies on social media.
1. P. Diddy Used Someone Else's Photo As His Own
P.Diddy has a large social media following, and he usually shares pictures with his friends and family living their lavish lives. Once he switched things up and posted this picture of a solar eclipse.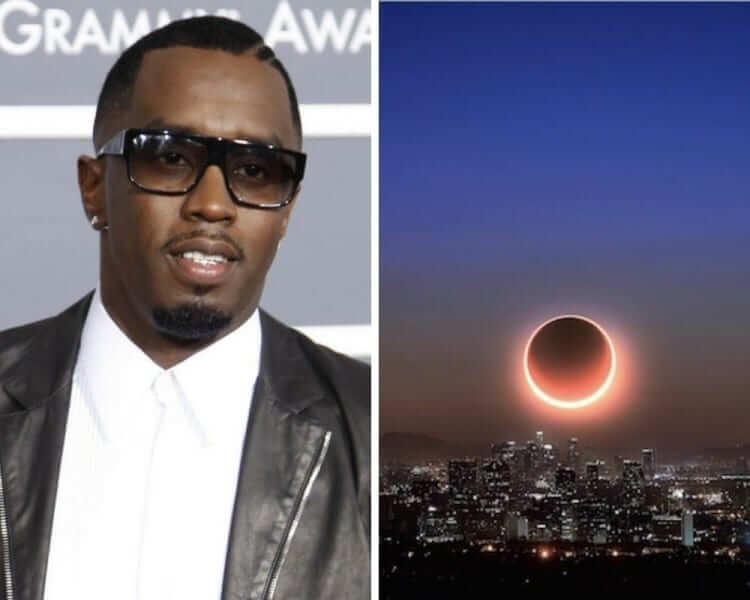 His fans were in awe that he was able to capture this remarkable photo, but the original photographer came forward and took credit for it. 
2. Khloe Kardashian's Pies Were Store Bought
For those who are fans of Khloe Kardashian, you will know how much she loves cooking and baking. She is always sharing images of her state of the art kitchen and perfectly organized pantry.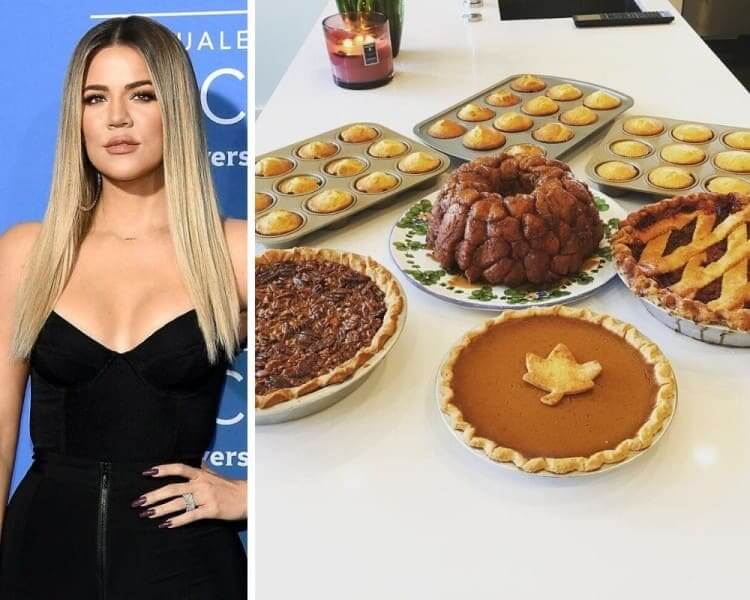 Her 105 million Instagram followers were blown away when she posted her Thanksgiving dessert spread until they found out most of it was store-bought. She had even gone through the trouble of explaining the baking process in the caption.  
3. Lindsay Lohan's Bad Photoshop Job
Lindsay Lohan has been in and out of the spotlight since her early childhood. She has tons of Instagram followers who were quick to notice something wrong with her photo.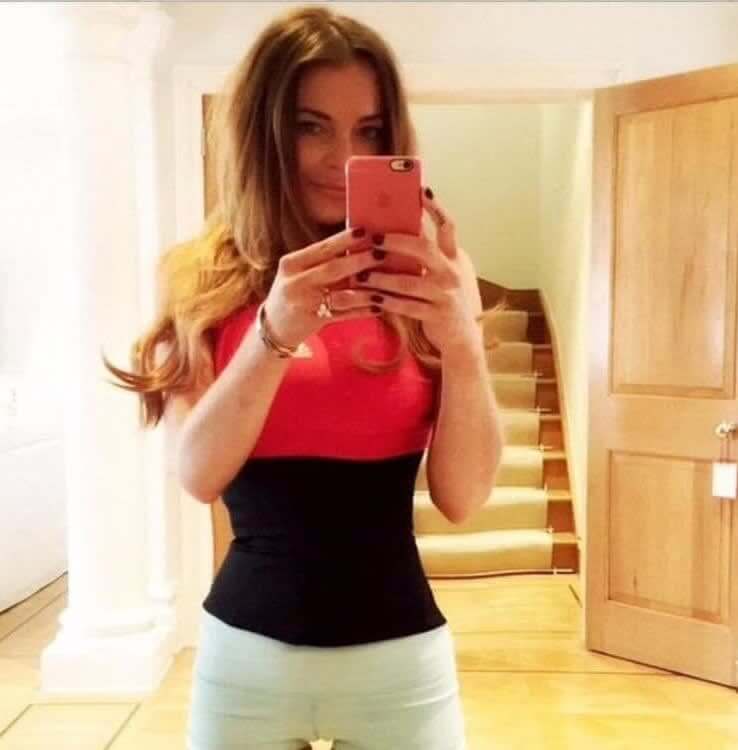 Behind her, the set of stairs looks warped because she edited her waist. It seems smaller than usual, and her fans called her out for it. 
4. Beyonce Photoshopped Her Photo
We are sorry to all Beyonce fans, but she is not perfect, and everyone has things that make them insecure. She is also someone who has been called out many times for photoshopping her pictures.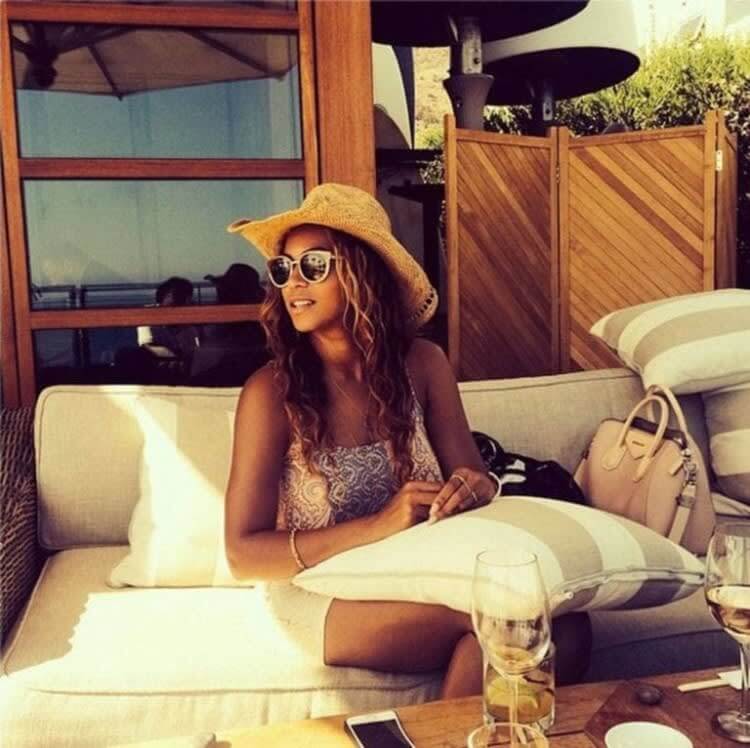 Her fans noticed that her phone and the wine glass were morphed in this picture, leading people to believe she edited her body. 
5. Paris Hilton And Britney Spears Claim They Invented The Selfie
Paris Hilton has made a name for herself over the years on social media. The heiress has had her fair share of scandals, and one of them includes her claim that she invented the selfie.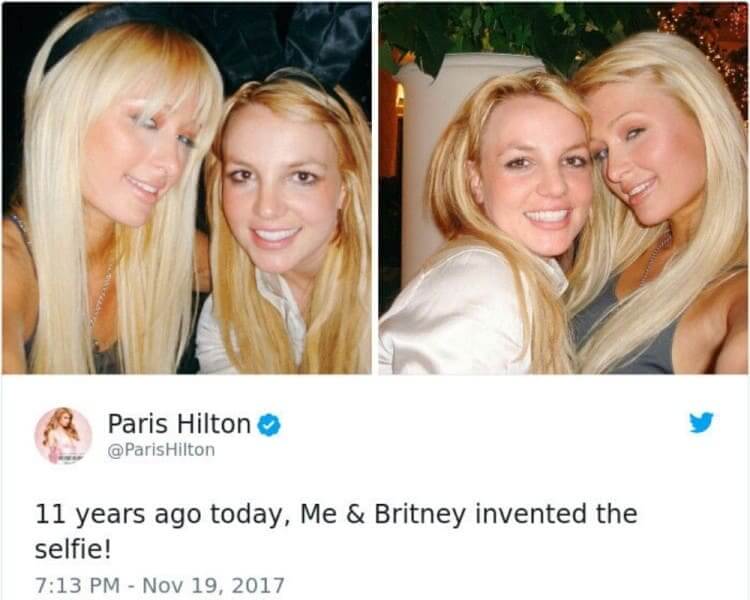 She tweeted that she and Britney Spears invented the selfie, but her followers quickly responded with facts to show that this wasn't the first selfie. The first selfie was actually taken in 1839 by Robert Cornelius, a chemist, and photographer. 
6. Selena Gomez Warped The Door Frame
Selena Gomez is one of the most-followed people on social media, and her posts reach so many people. There are so many eyes that look at her photo, and people called her out when she posted this one.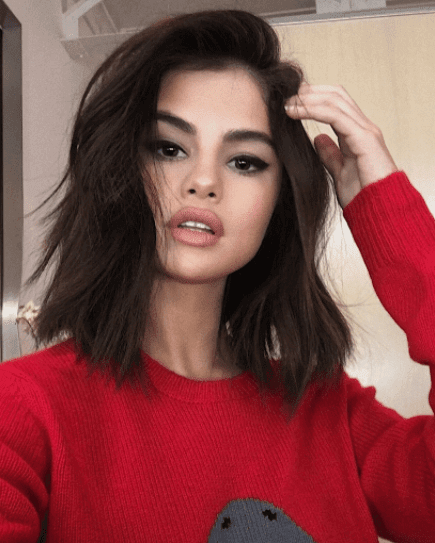 If you look behind her, you can see that the door frame is bent. This makes people believe the picture was photoshopped, but Selena never replied to the accusations. 
7. Justin Bieber Does Not Own His Private Jet
Justin Bieber is a major name in the music industry, and his fans assume that he can afford to buy a private jet. Especially when he claimed to have bought himself one for Christmas.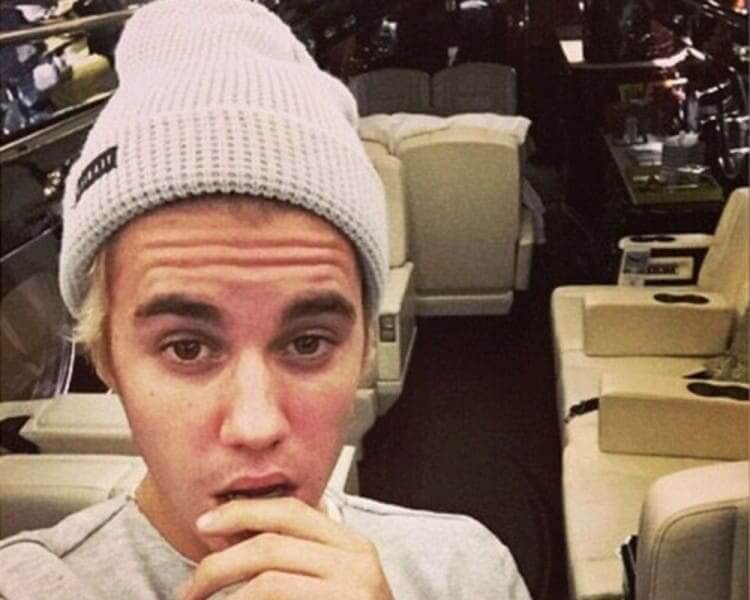 People were impressed when he posted this photo, but it was short-lived because the company that owned the jet quickly revealed that he was chartering it, and did not own it. 
8. Rita Ora Got Hacked
Singer, Rita Ora, is a big name in the music industry, but there was a time when she wasn't super popular on social media. In 2014, she tweeted that she would release her new song if she got 100,000 retweets.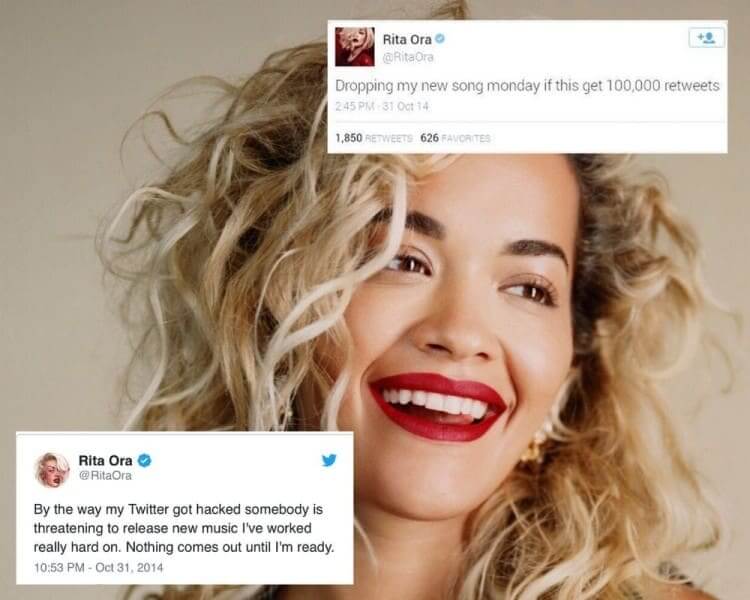 Sadly, she didn't even come close to that number, and she tried to play it off as if her twitter had been hacked. No one was convinced that she was honest. 
9. John Mayer Facetuned His Selfie
John Mayer is a talented and loveable musician who loves to make jokes on his social media pages.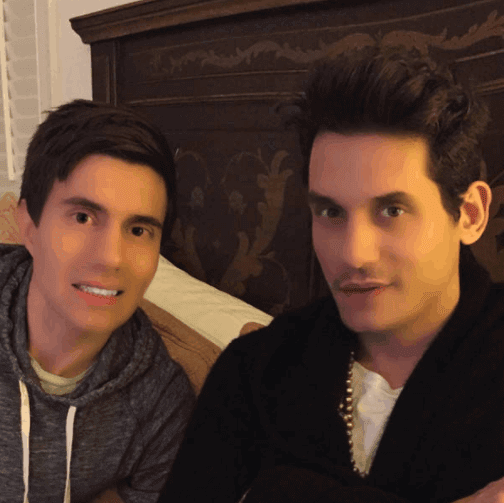 We don't know if this was a joke, but his fans noticed that he smoothed out his face too much in this photo. He smoothed his wrinkles into oblivion. 
10. Kourtney Kardashian's Warped Armpit
Kourtney Kardashian is another one of the Kardashian sisters who has been caught editing her photos. Her and Larsa Pippen took a selfie and posted it online, but something was wrong with the picture.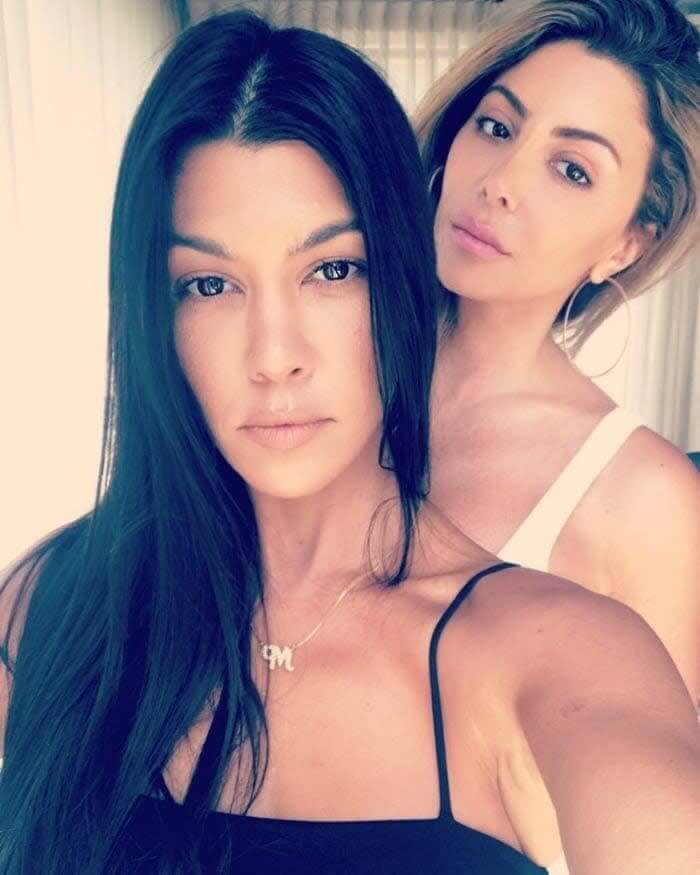 Kourtney's followers became fixated on her weird armpit that made people believe she messed with her photo.
11. Bella Thorne Wore Real Fur
The former Disney star is no stranger to causing some controversy online. When she posted this photo, she made sure to write that she was wearing faux fur.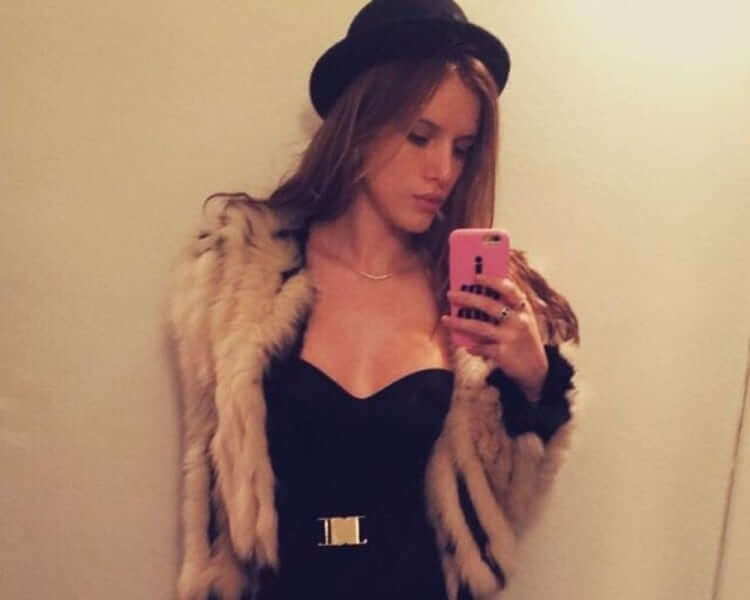 She later deleted the caption because people discovered that she was wearing real fur. In the past, she has advocated for animal rights, and her fans did not appreciate being lied to. 
12. Harry Styles Calls Out His Fans
When you tweet at a celebrity, the chances of them seeing it are low, depending on the size of their following. Someone tweeted about Harry Styles thinking he wouldn't see it, but this person got lucky...or unlucky.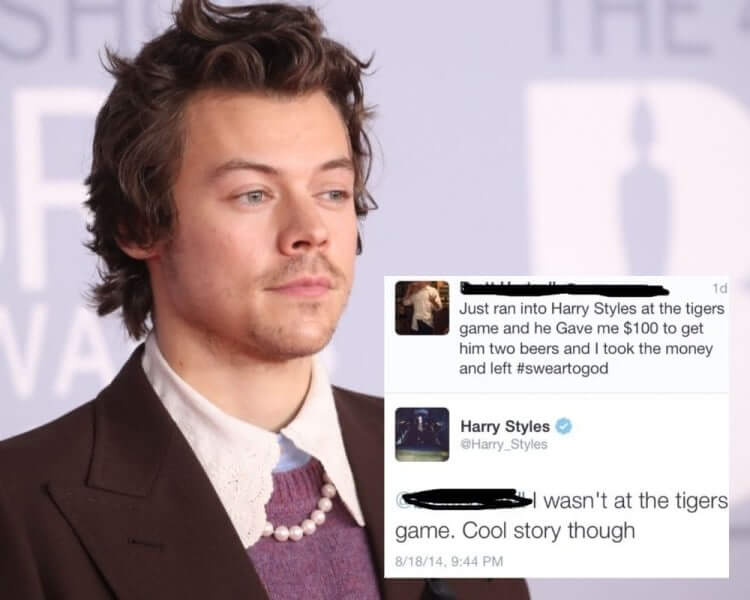 Harry quickly cleared things up by saying he wasn't at the game, therefore he couldn't have met this person and given them money. 
13. Oprah Promoted A Surface But Tweeted Off An iPad
Oprah Winfrey is a brilliant woman, but everyone makes mistakes. She was paid to promote the Microsoft Surface, and they asked her to tweet about it.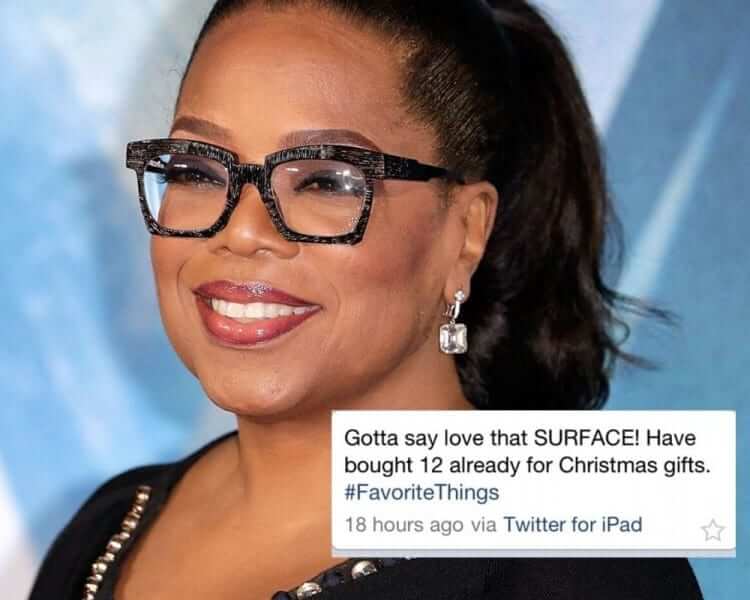 Instead of tweeting from her Surface, she tweeted from her iPad even though she was supposed to be promoting the other device. It defeated the purpose of the promotion. 
14. Kim Kardashian Has Six Toes
Kylie Jenner and Kim Kardashian have both been called out by fans for noticeably editing their pictures. It might be hard to notice because Kim and Kylie look so beautiful in this promo shot for their perfume collaboration, but there is a mistake in this photo.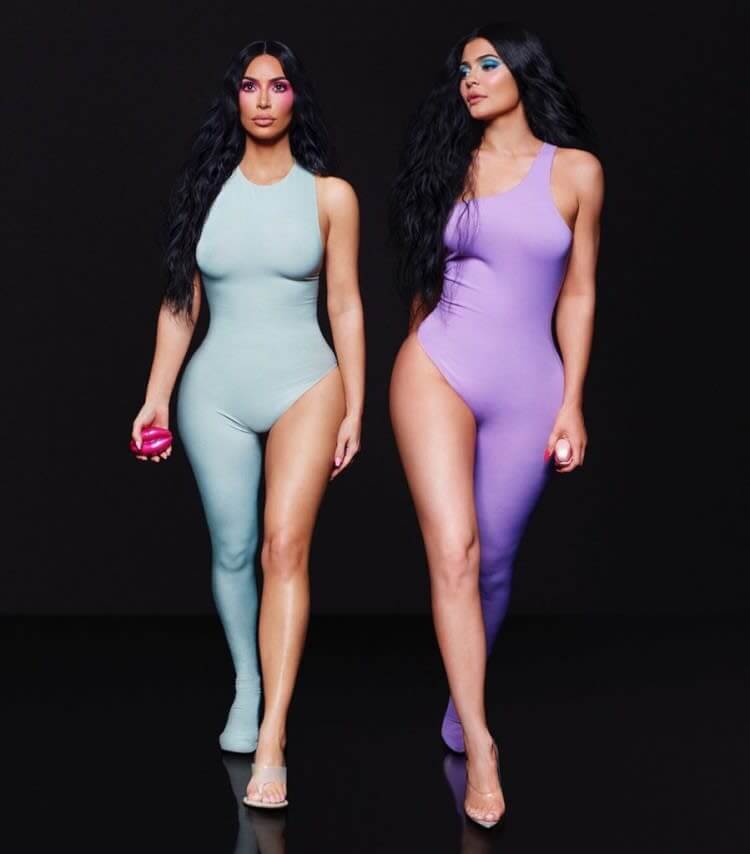 When you look at Kim's foot, you will notice that she has six toes. This was a mistake that was left in by the editors who retouched the photos. 
15. Soulja Boy Used Fake Money
Soulja Boy was once extremely popular around 2007/2008 for his song "Crank That." He made a lot of money from his popularity, but as time went on he was not making many hits.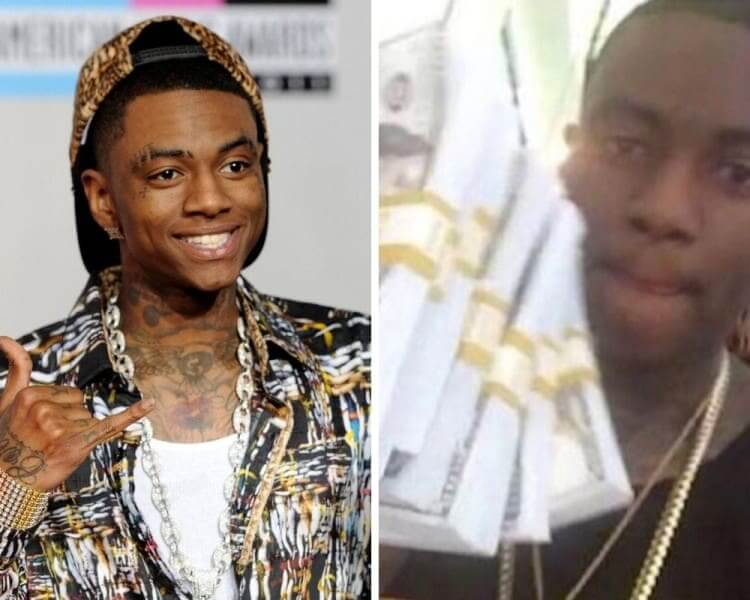 His fans wondered if he had much money left to his name, especially after he posted a picture with stacks of bills. It turns out the money was a prop from a movie. 
16. Britney Spears Added Abs
She's not that innocent! Britney Spears has shown off her fit physique on social media and continues to post her gym selfies to prove how hard she has worked to get into the best shape.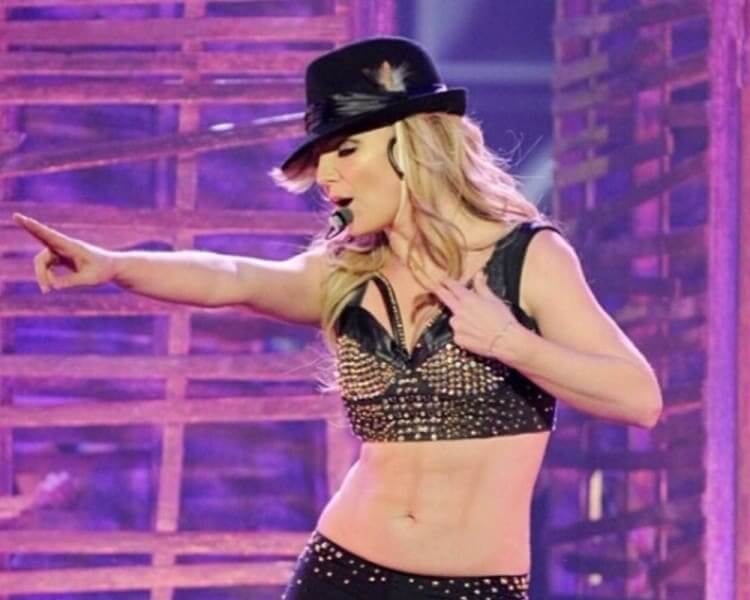 This picture of Britney was posted online, and her fans believed that her abs were photoshopped on because they looked fake. She admitted that it was an editing fail. 
17. Kim Kardashian Made Herself Slimmer
It is hard to believe that there was a time when Kim Kardashian and Blac Chyna were friends, but we have photo evidence. The two are known for their large behinds, but those were not the main focus in this picture.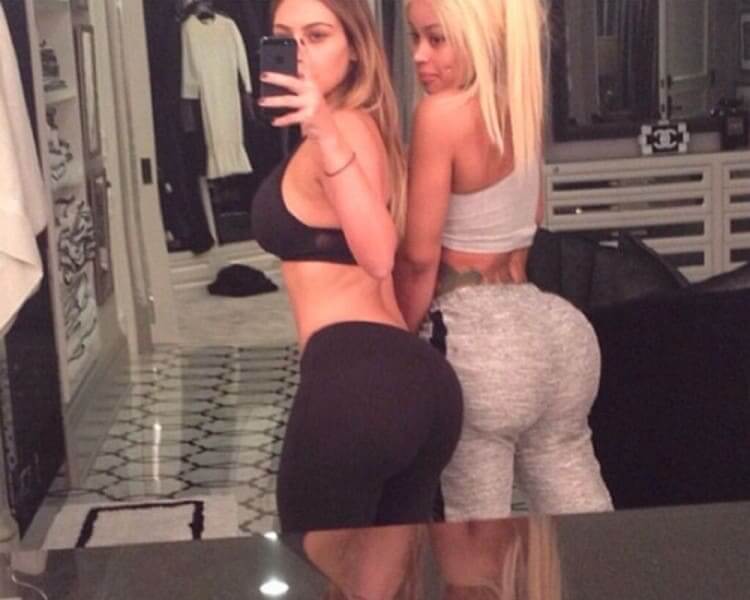 Kim's fans notice the door frame in the background was curved, which means she made herself slimmer, causing the background to change. 
18. Bow Wow Flies Commercial
Who remembers Lil' Bow Wow who grew up just to be Bow Wow? He was once one of the most popular rappers, and today he does not have as much money as he used to.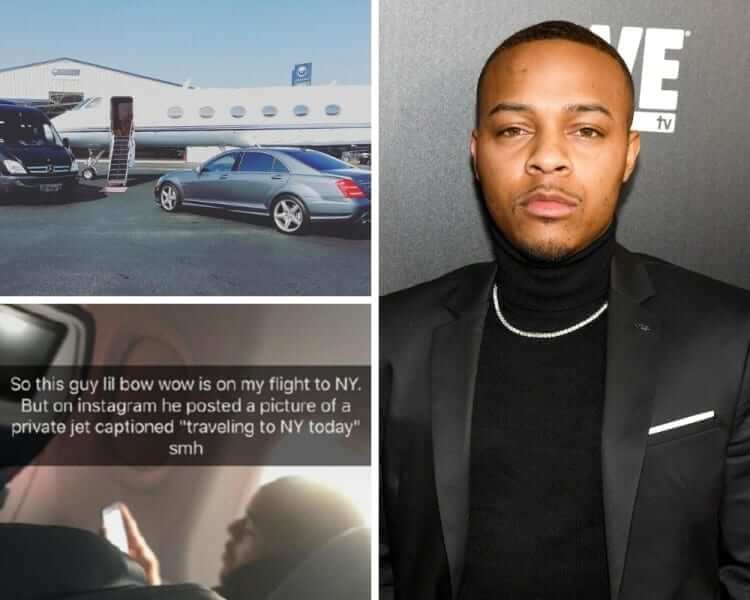 He likes to post pictures of private jets that he uses, but someone saw him flying commercial on the same day he posted a private plane. It is going to be hard to get out of that lie. 
19. Perez Hilton Lied About Being Assaulted
Perez Hilton is famous for exposing celebrities and spreading gossip online. He posted online that he was assaulted by Will.I.Am, the frontman for The Black Eyed Peas.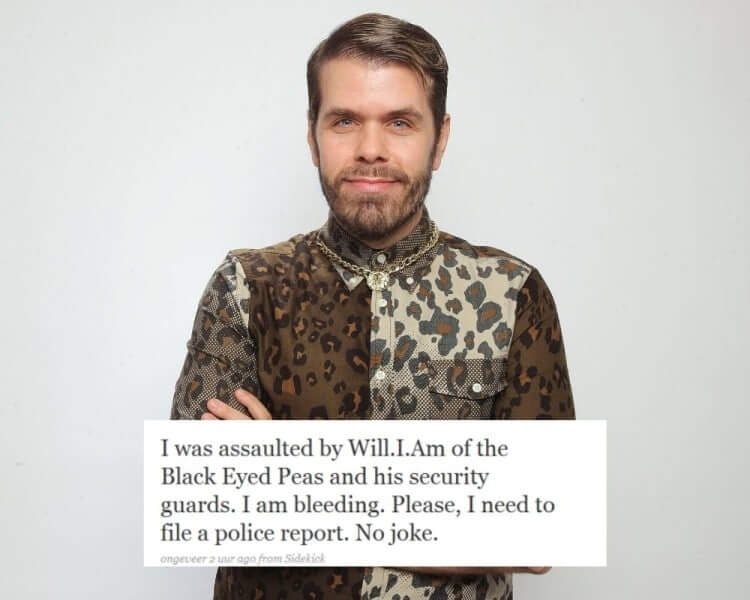 It later turned out that the accusation was false, and Hilton made the story up because he didn't like the new song they released. 
20. Beyonce Added A Thigh Gap
Queen Bey has landed on the list again for another editing her photos to change her physical appearance.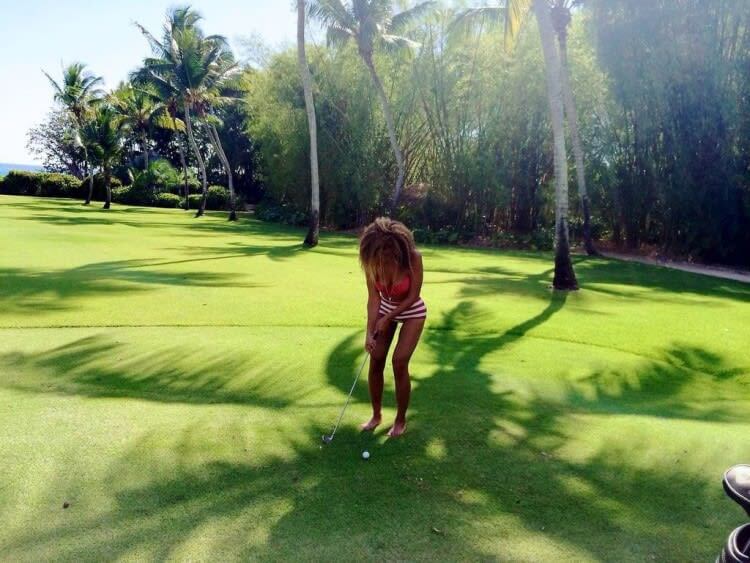 She edited her photo so that she would have a thigh gap, but people noticed the editing. As someone who is so influential to women, she should be promoting body positivity instead of fake thigh gaps. 
21. Kris Jenner And Gordon Ramsay Became Ageless
Kris Jenner has become one of the most famous momagers in the world. Like her daughters, she has learned to edit her photos, although the editing is very noticeable.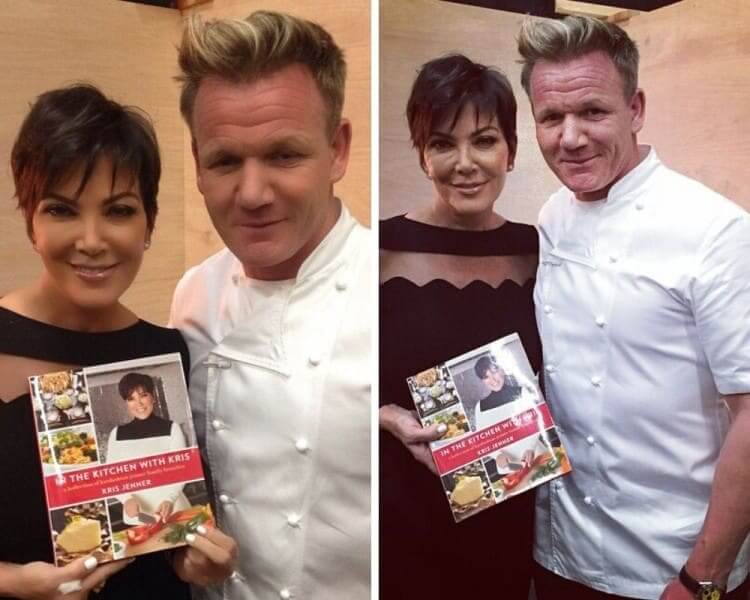 She is seen posing with famous chef Gordon Ramsay, and she smoothed out their features to appear younger. The original photo was posted and she was exposed for over-editing. 
22. James Charles Photoshopped His Senior Photo
James Charles is a makeup YouTuber who is no stranger to online drama. He rose to fame when the tweet of his senior portrait went viral and he claimed he brought a ring light to make sure the photo was perfect. Ellen Degeneres even invited him onto her show to talk about this story.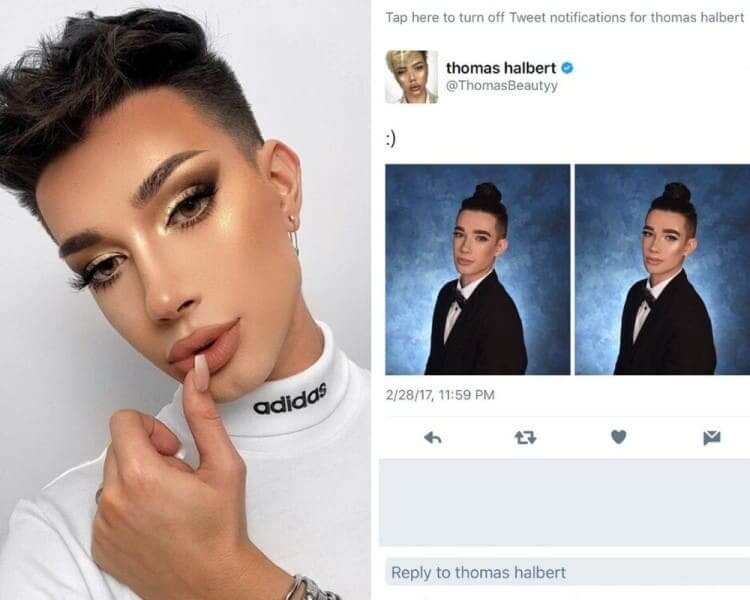 Unfortunately, he was exposed by another YouTuber named Thomas Halbert. He admitted that he photoshopped the original picture and made up the story about the ring light. 
23. Jenelle Evans Faked Transformation Photos
In recent years, many celebrities have used their online followings to promote diet products by showing their own transformations. Most of these products don't work and are not healthy.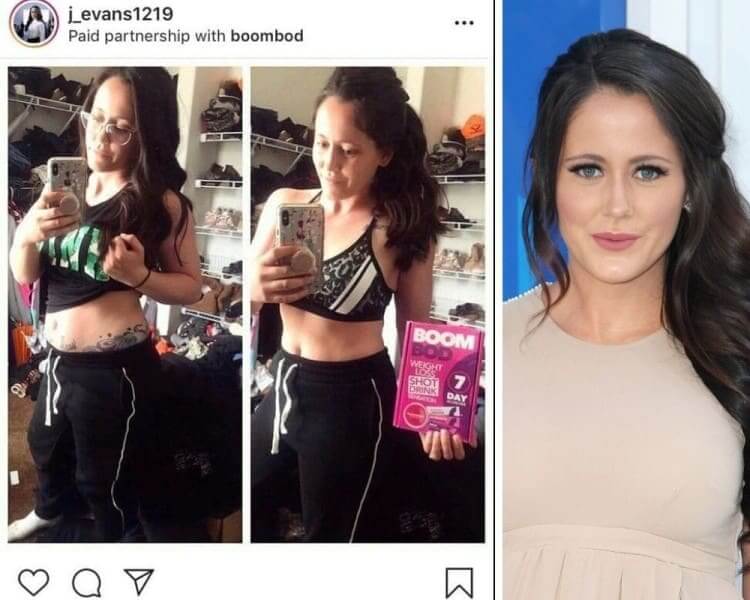 Teen Mom star posted a before and after picture, but they were taken a few seconds apart. She fixed her hair and adjusted her pants to make it seem like there was a difference. 
24. Jake Paul Added Muscles
Jake Paul is mostly known for his many YouTube scandals, and he recently made is his way into the world of boxing. He likes to share photos of himself training to promote his fights.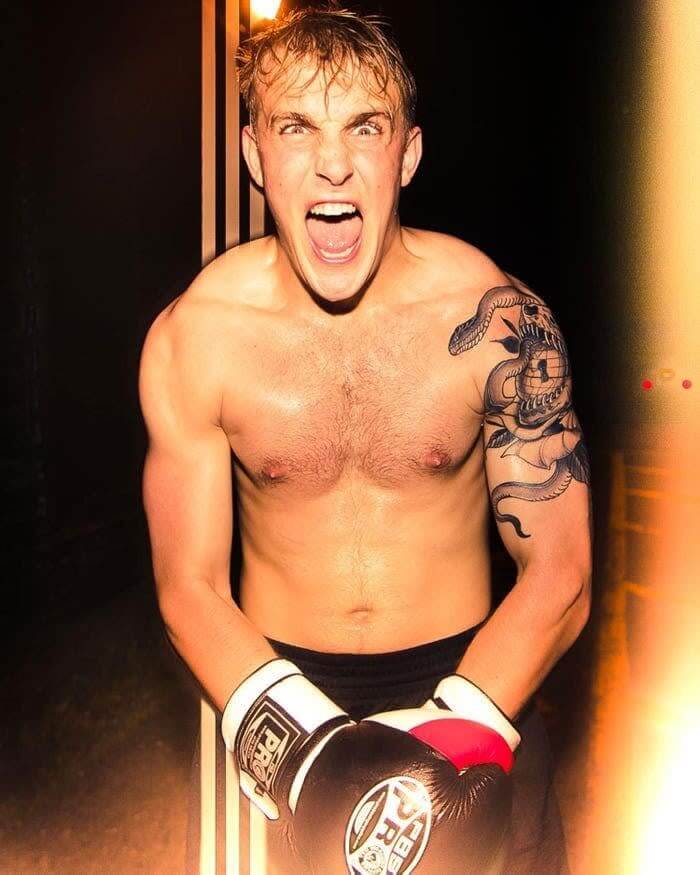 Jake shared this picture that made fans believe he had enhanced his muscles with photoshop. The lines behind him seem to blend into his shoulder muscle. 
25. Khloe Kardashian Has A Double Thumb
Khloe Kardashian has found herself on the list again because of this photo she posted. Fans noticed that she had a double thumb in the photo.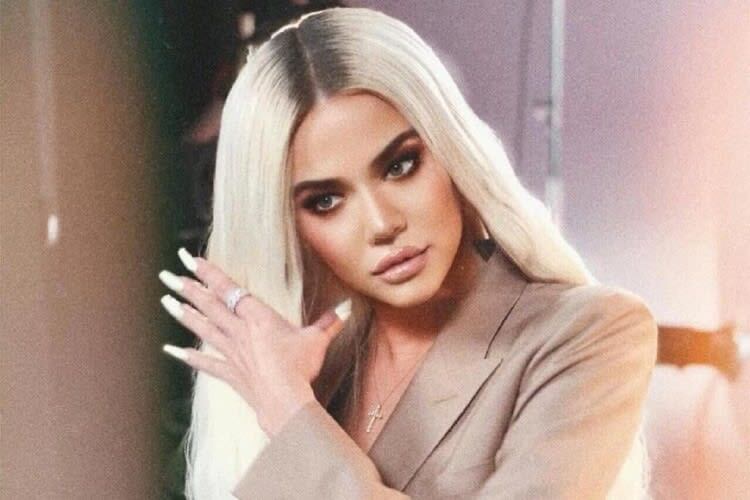 She has been accused of photoshopping her pictures many times, and this exposed her. 
26. Shay Mitchell's Magical Makeup Remover
Shay Mitchell is loved by so many fans because of the show Pretty Little Liars. She is also the face of Biore, and promotes their skincare products on social media.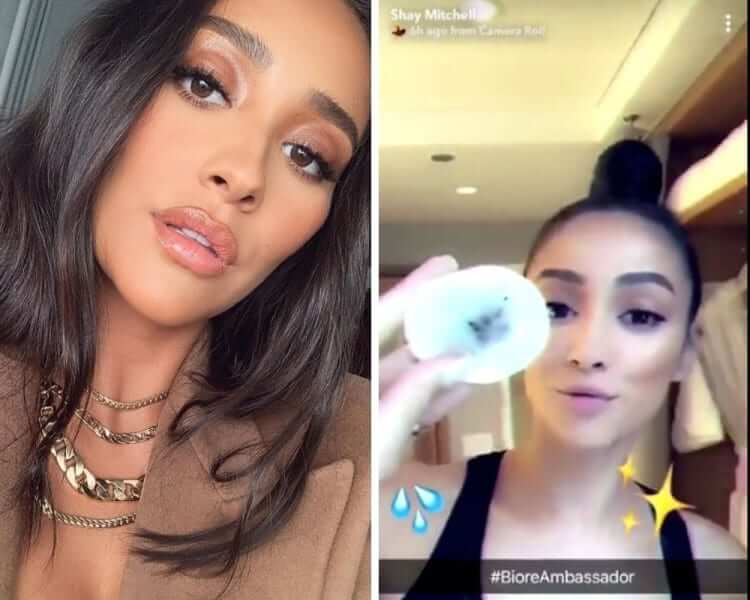 In a Snapchat video, she was showing people how to use one of the Biore products to remove makeup. Her fans commented that she didn't even touch her eye, yet there was makeup on the pad. It was clearly staged. 
27. Kylie Jenner's Enhanced Assets
Kylie Jenner has become one of the most famous people in the world through social media. Since she was a child, she has grown up in the public eye and her look has significantly changed.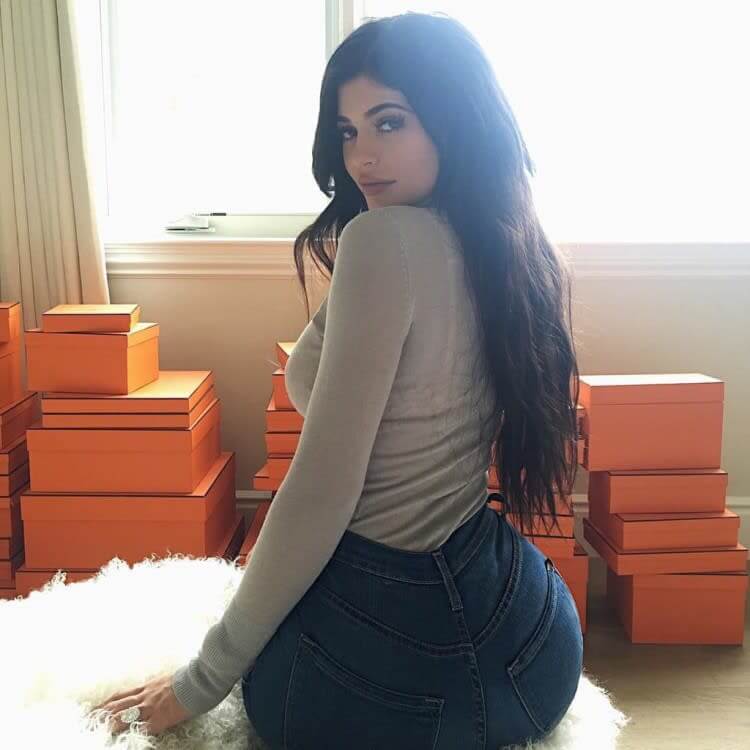 When she posted this Instagram to promote Fashion Nova jeans, her followers thought that the jeans looked like they had been photoshopped because of the odd proportion. 
28. Ariana Grande Promoted A Non-Vegan Drink
Ariana Grande has used her fame to promote and advocate for veganism for a while now. She is passionate about the cause and is always finding ways to share vegan tips with her fans.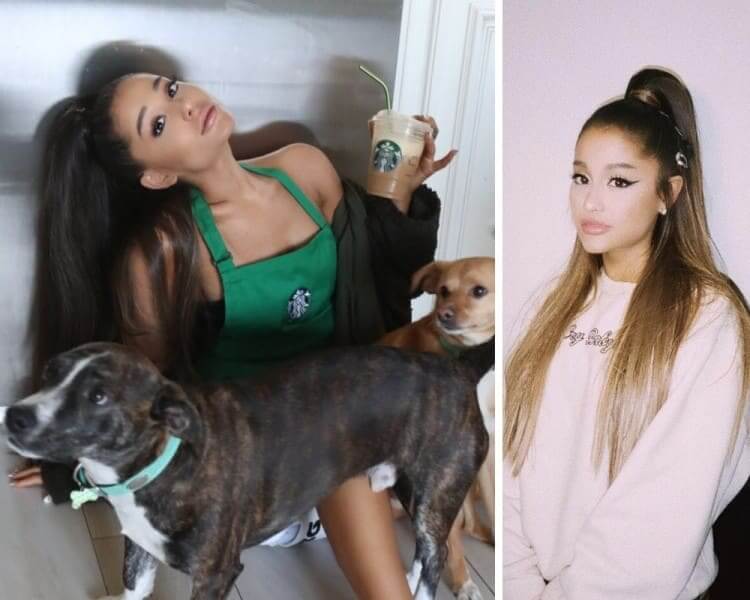 She was promoting a Starbucks drink that she claimed could be made vegan, but she excluded the fact that the drink used egg whites to make the foam in the drink. 
29. Kim Kardashian Is Missing An Arm
Kim Kardashian has landed on the list again, and this time she is joined by her best friend, Jonathan Cheban.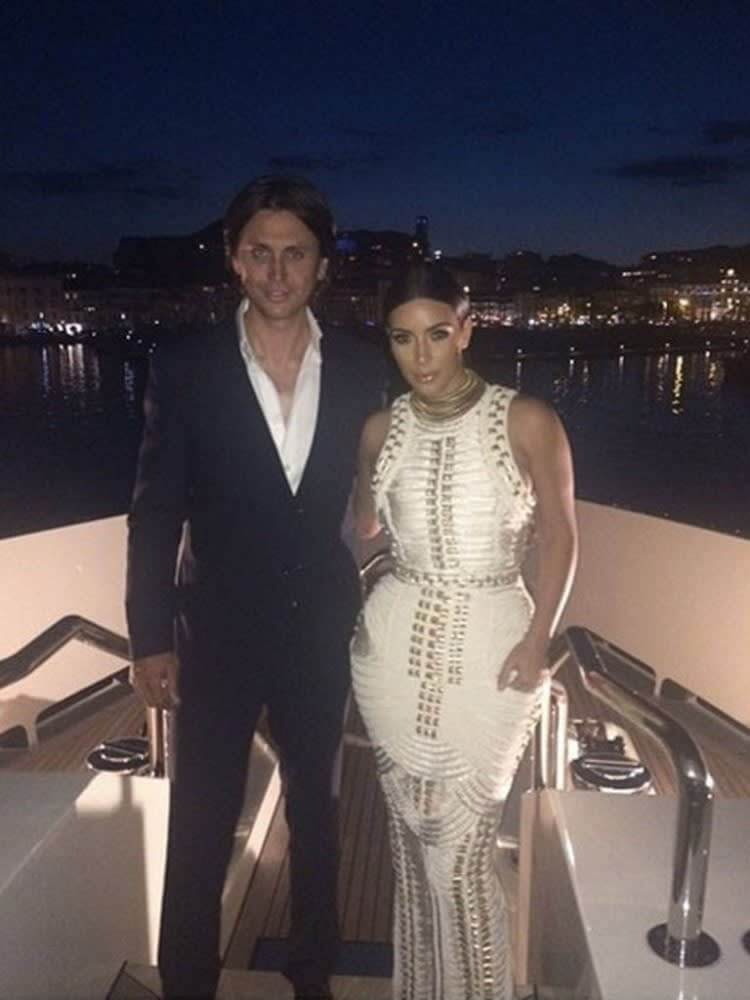 Her fans were quick to notice that she is missing half her arm in this photo, and they realized she must have photoshopped it. 
30. Britney Spears Used A Chef's Photo
Britney Spears is famous for many things, from singing to dancing and acting. Although, she doesn't always succeed when it comes to social media.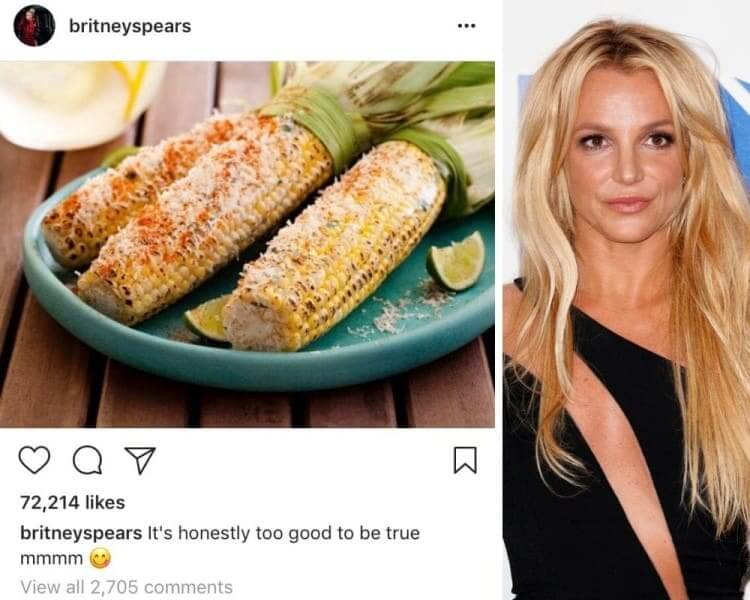 She posted this picture of corn, and the caption was a clue that she didn't cook the food. Her followers googled the photo and realized that she stole it from a chef. 
31. Amir Khan Is Not Afraid Of Snakes
If you are a fan of boxing, you must be familiar with Amir Khan. He has become a big name in the sport, and he made an appearance on I'm a Celebrity, Get Me Out of Here.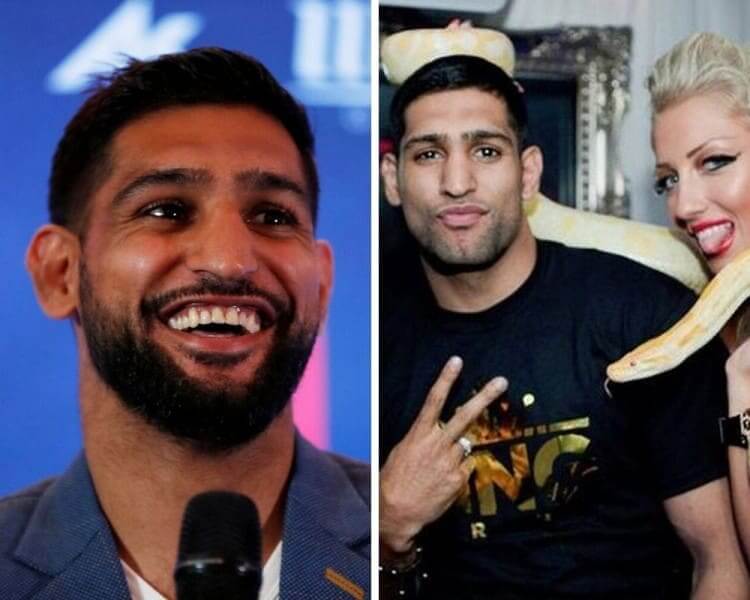 On the show, he spoke about his big fear of snakes, but then this photo of him with a snake surfaced and people realized he was lying. 
32. Rawvana Lied About Being Vegan
Rawvana is a popular YouTuber who likes to talk about her completely vegan lifestyle. She said that her vegan diet was the only one that worked for her, and she often recommended it to her followers.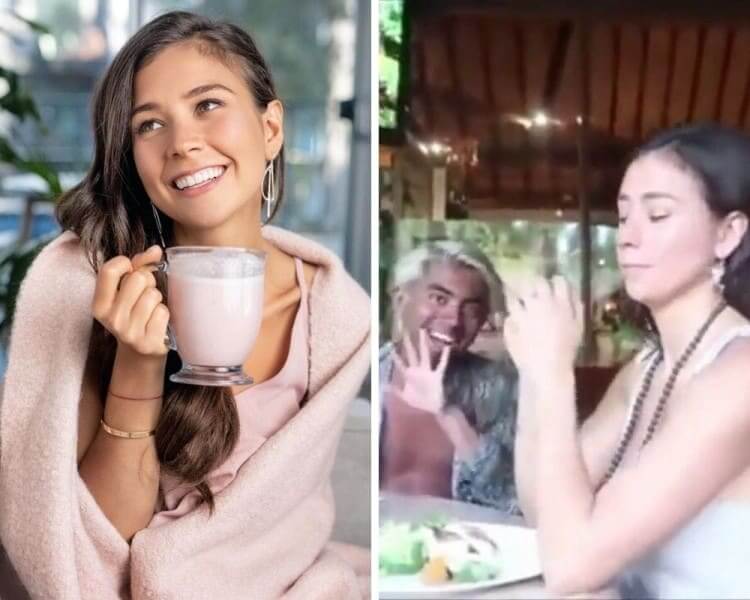 However, another YouTube channel posted a video of her eating fish, which caused her to announce that she was no longer vegan. 
33. Beyonce's Drapes Look Wonky
Not again, Beyonce! Her fans love her, and they tend to overlook the times that she has been caught in photoshop scandals.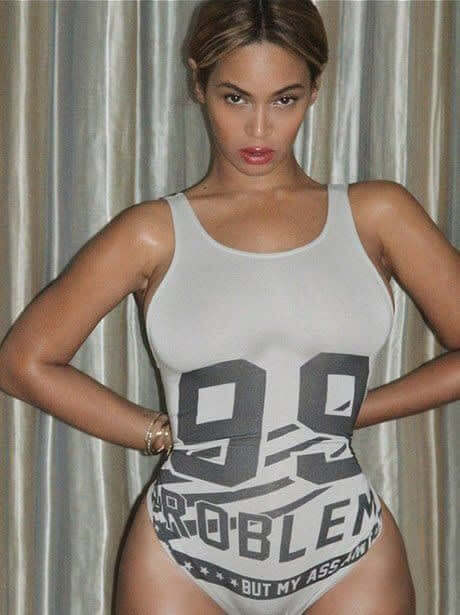 Here, you might be wondering what is wrong with the picture, but when you look at the curtains behind her, you will notice that they are curving with her body showing that she edited her waist to be smaller. 
34. Kennedy Jones Gets Called Out On Twitter
Getting caught in a lie on social media can be very embarrassing. Musician, Kennedy Jones, realized this for himself when he tweeted that he had received a direct message from comedian Seth Rogan.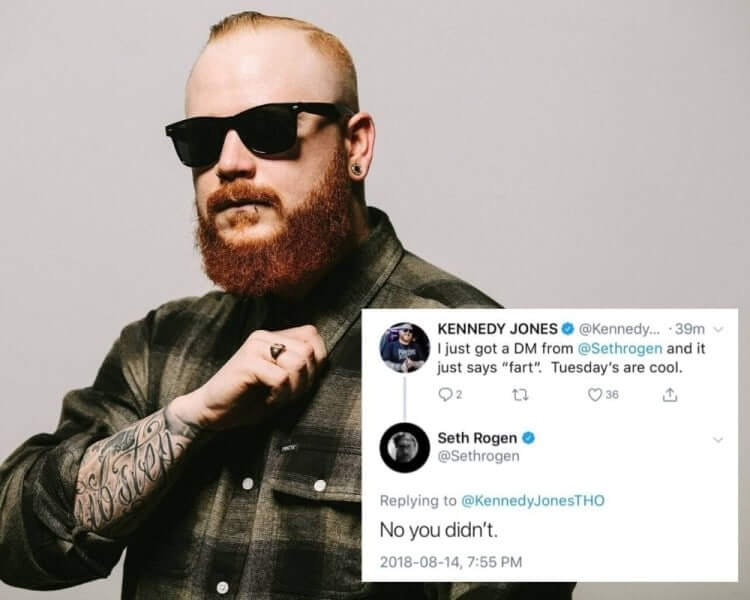 He must have assumed Seth wouldn't see the tweet, but to his dismay, Seth replied and said he never messaged him. 
35. Rich Froning Jr. Did Not Give Permission For This Photo
Many celebrities are often used to promote products, but they have a contract with the company to promote the product. This magazine tweeted a photo using Rich Froning's picture without his permission, and he had quite the response for them.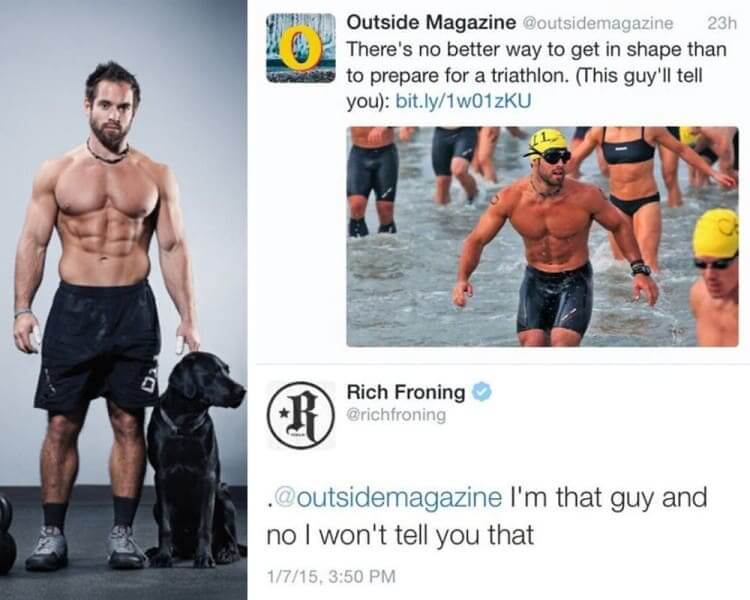 He decided to call out the magazine for using his photo without his permission and slammed them for what they said. 
36. Kylie Jenner Lied About Her Milk And Cereal
In 2018, Kylie Jenner shocked everyone when she claimed she had never eaten cereal with milk. People were wondering how she went her entire life without eating such a simple breakfast.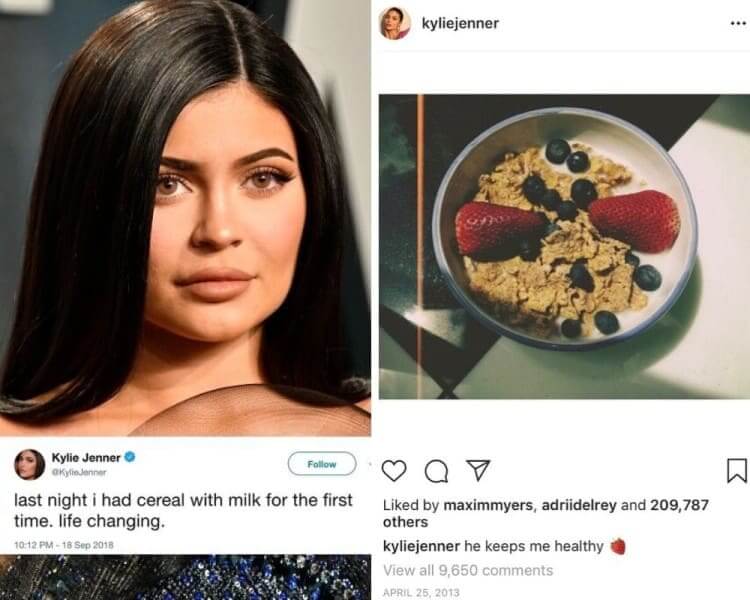 Her fans did some digging because they couldn't believe this claim, and then they found a post from 2013 that proved her wrong. 
37. Kim Kardashian Posted A Screen Saver To Her Instagram
If you watch Keeping Up With The Kardashians, you will remember that the Kardashian-Jenner clan took a trip to Thailand during one of the seasons.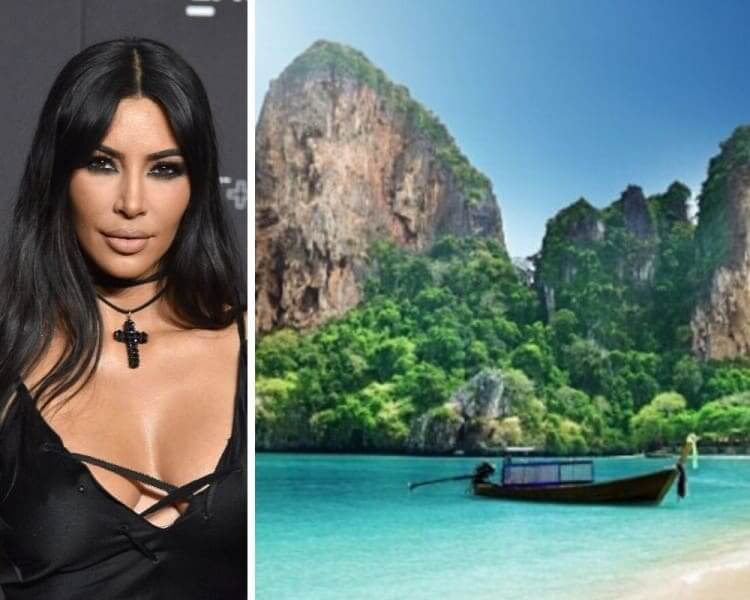 Kim's followers assumed she took this photo during her trip until someone discovered that she had used a screensaver that could be found online. 
38. Kim Kardashian's Tiny Car
Kim Kardashian can't get enough of editing her photos. Here, people noticed right away the something was wrong with the background of her photo.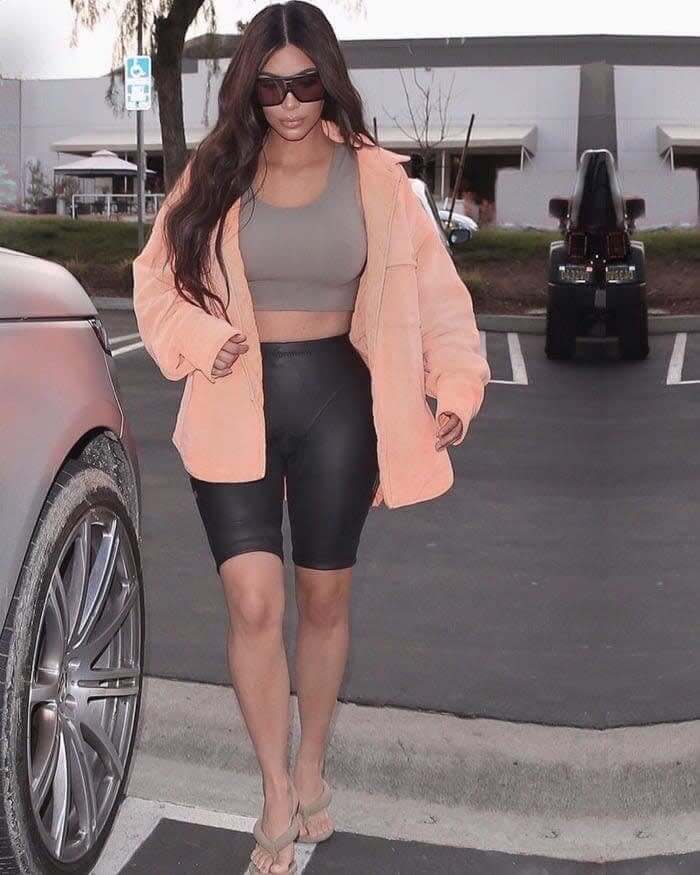 People were so mad about this photo, although it was someone else who posted it, and they mirrored the picture, which made the car look weird. 
39. Lele Pons Pretended To Donate Hair
Lele Pons became an internet sensation when she started making funny Vines. She later grew her following through other social platforms like YouTube.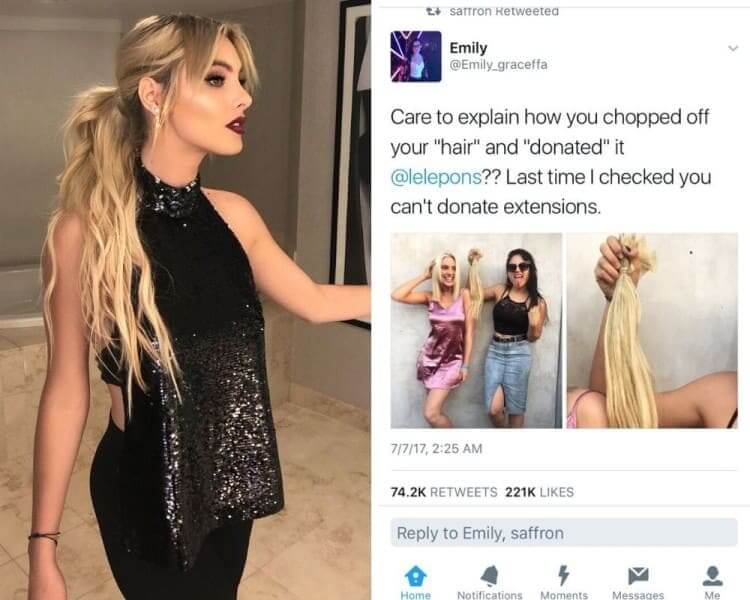 In a post, she claimed she cut off her hair to donate to charity, but people realized the picture was her extensions. She later came clean and told everyone she didn't actually give her hair because she wasn't allowed to. There are different rules for the hair charities will accept depending if your hair is color-treated or not.