Growing up, you probably had rules set by your parents from having a curfew to doing chores for an allowance. While you may have felt like you were the only one who had strict rules, you aren't alone; celebrity children also have rules to follow. Despite having superstars as parents, these children have to follow some surprisingly shocking rules. Keep reading to find out what parenting style your favorite celebrity uses.
1. Jennifer Lopez Says Every Sunday Is Family Day
When your mom is J.Lo, your life is anything but ordinary. Although her children have access to things that others do not, that doesn't mean they can do whatever they want.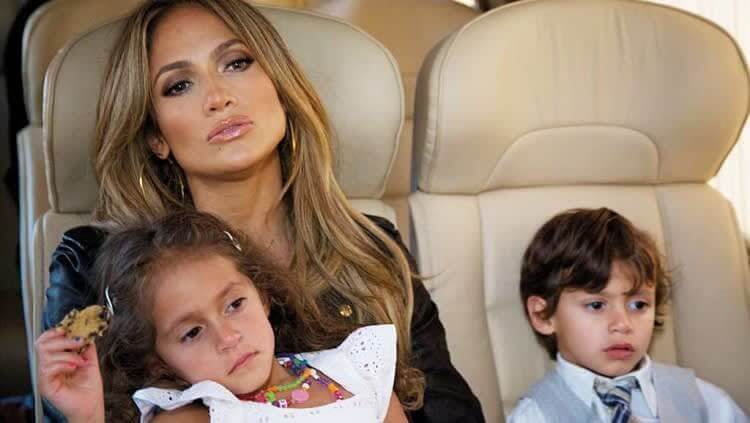 Jennifer Lopez is known for being a strict parent and requires her family to be together every Sunday. She wants her family to remain close, and that means setting aside one day a week to do activities together. 
2. Mariah Carey Regulates Internet Usage
While her powerful voice has been questioned, her parenting style hasn't. Her two children, Morrocan and Monroe, are used to having lots of freedom at home, which has led to her setting stricter rules.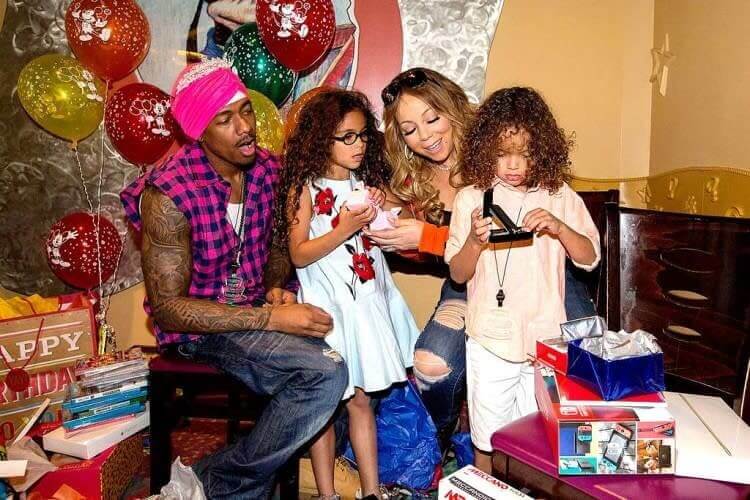 Once, her son Morrocan placed a $5,000 order from Amazon, and luckily they were able to cancel it in time. This led to having internet and credit card usage more regulated. 
3. Kylie Jenner Is A Germaphobe
Can you imagine having Kylie Jenner as you mom?? She may be a young, but that doesn't mean Kylie Jenner has no rules for her tiny tot.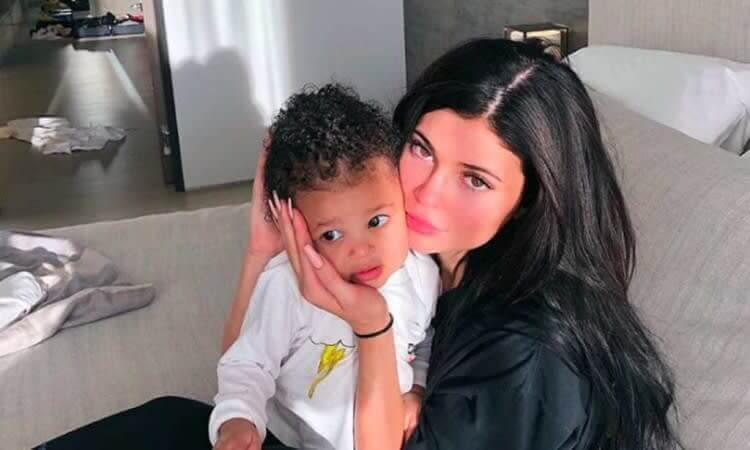 The young billionaire is known for being a germaphobe, and while her daughter Stormi was a baby, she required everyone to wear face masks in her home. 
4. Beyoncé Makes Sure Her Kids Have Security And Chic Vehicles To Travel In
As one of the biggest names in music, Beyonce has decided to take a different approach when it comes to parenting. Since she is so famous, her children need extra security because they get recognized everywhere. 
Not only does her oldest daughter, Blue Ivy, have extra security, she also has an entourage of cars that take her to school every day. Other people who take their kids to this school get annoyed with the many vehicles that hold up traffic every morning.  
5. Drew Barrymore Says No To Sweets And Junk Food
Drew Barrymore was just a child when she started acting, and now she has two children of her own. She has put her career on the backburner to focus on spending time with her kids. While she is usually very liberal with them, she does have a few strict rules.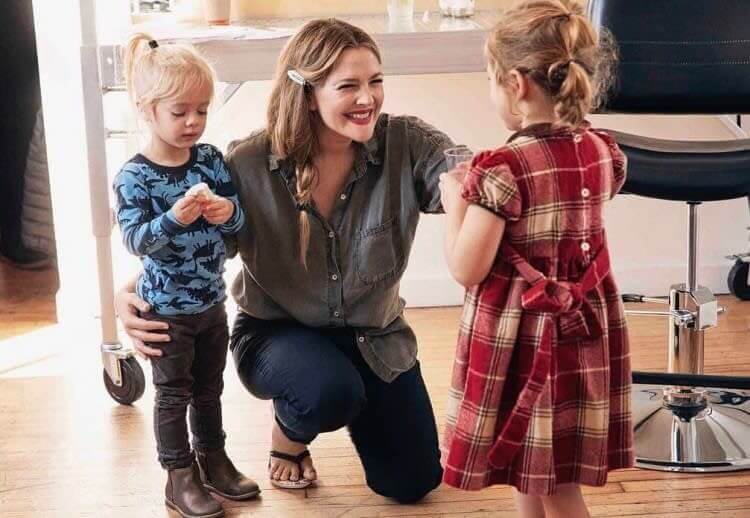 Apparently, she has a no TV rule in her home, and limits all junk food and sweets. She wants her children to grow up eating healthy. 
6. Kim Kardashian And Kanye West Don't Allow Televisions In Their Bedrooms
Kim and Kanye are one of the most famous power couples in Hollywood, and they have four beautiful children. Their children are allowed to eat junk food unlike many other celebrity children, but they are not allowed to have TVs in their rooms.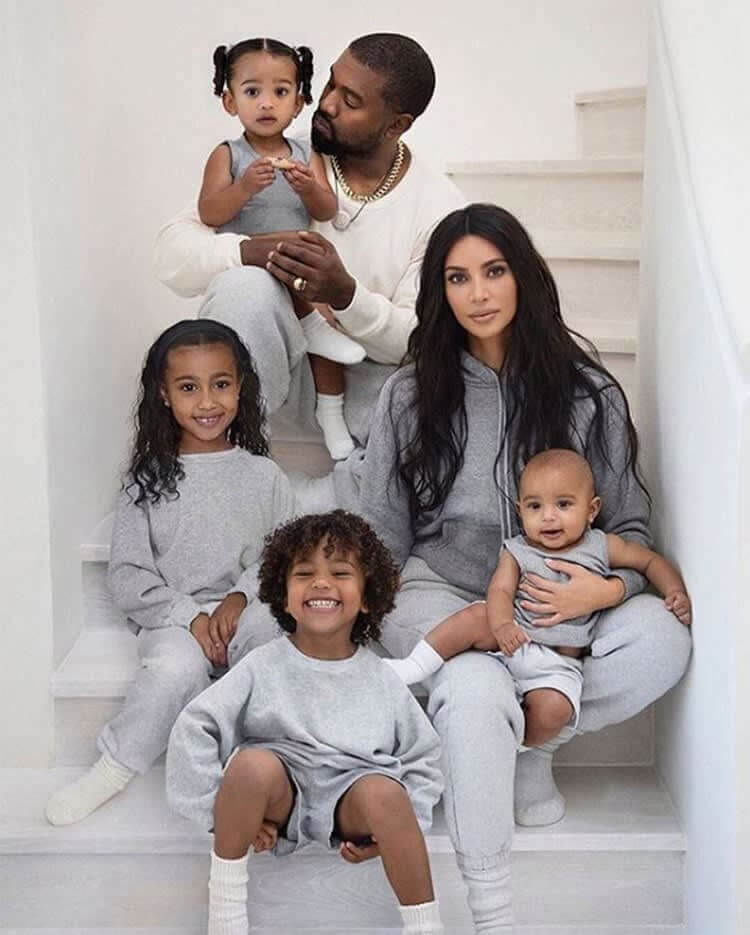 Their oldest daughter, North, loves makeup, but recently Kanye stopped allowing her to wear it. He is on a spiritual and religious journey that has made his parenting style more conservative. 
7. Madonna Enforces A Macrobiotic Diet
Madonna is one of the most well-known singers in the world, and even with her busy career, she has six children. Her parenting style is definitely stricter than most. She has all her children on a strict macrobiotic diet and does not allow sweets, junk food, or dairy.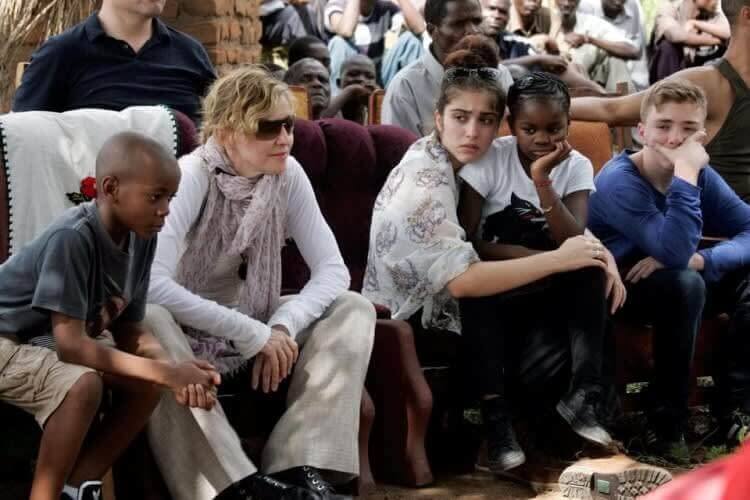 Because she is so strict, her oldest children, Lourdes and Rocco, have distanced themselves from her for being too controlling. 
8. Kelly Ripa Regulates Phone Activity
Kelly Ripa is no stranger to being a disciplinarian at home. She sets rules for her children's cell phone use and even monitors their phone activity.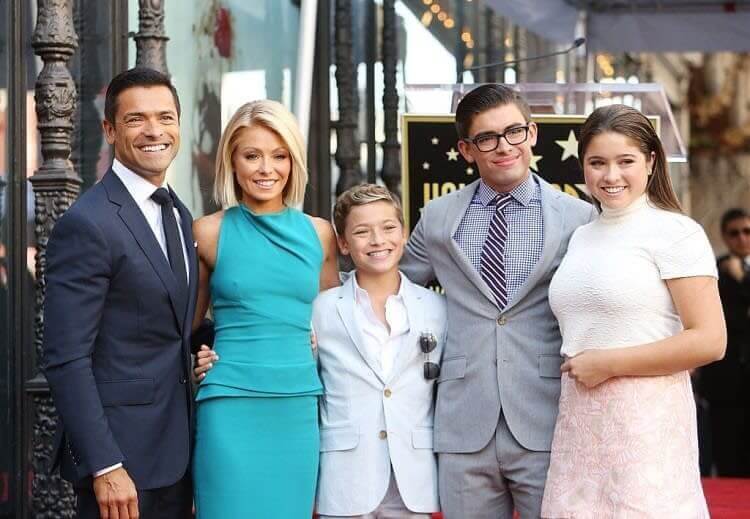 She has also admitted that she is not afraid to snoop through their rooms or phones. 
9. Brad Pitt Wants More Structured Schedules
Brad and Angelina used to be a power couple before their messy divorce. One of their main arguments was how their children are being raised. Brad wants his children to have more structure and rules, while Angelina is much more laid back when it comes to parenting.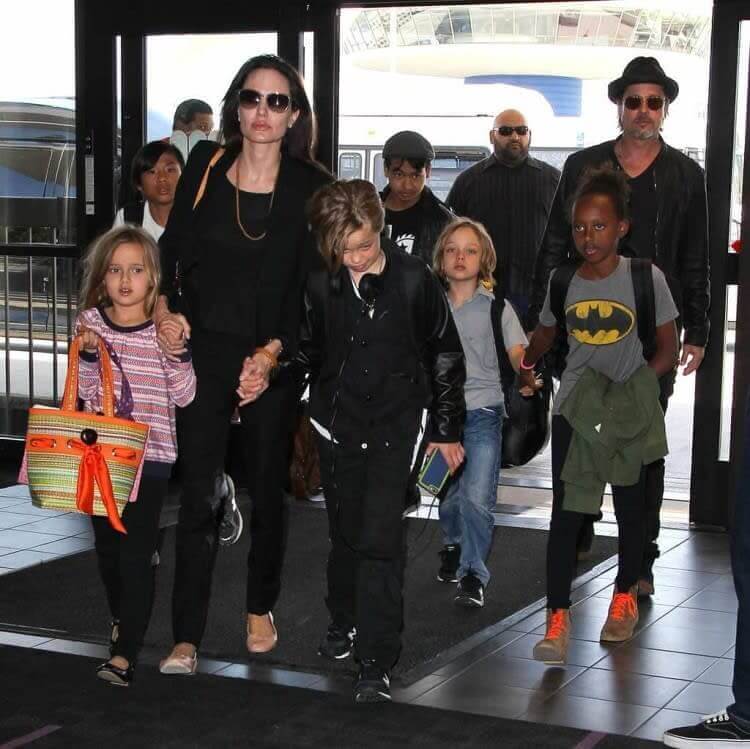 Angelina does not think formal schooling is important for her six kids. The only subject she enforces is language because she thinks it is essential for their development. 
10. Kate Winslet Doesn't Allow The Kids To Jump On The Bed
Kate Winslet is what people refer to as a "helicopter mom." She is extremely overprotective of her two children, which is not always the best.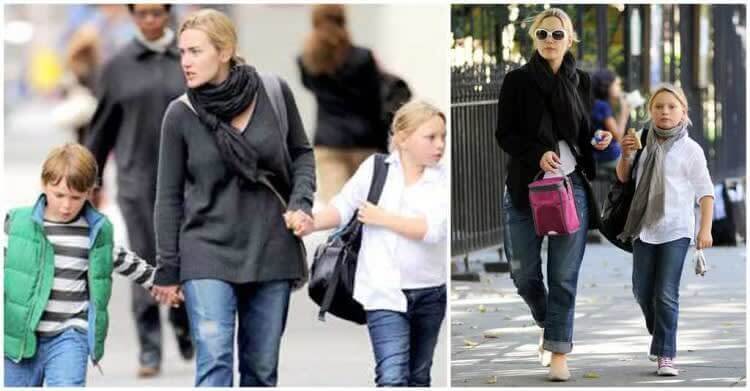 She monitors their daily schedules closely and doesn't allow them to jump on the bed at home. Maybe she watched the movie Bubble Boy one too many times. 
11. Mila Kunis And Ashton Kutcher Say No To Christmas Presents
This is one of the most interesting rules on the list. Mila Kunis and Ashton Kutcher originally implemented a rule that they would not give their children Christmas presents.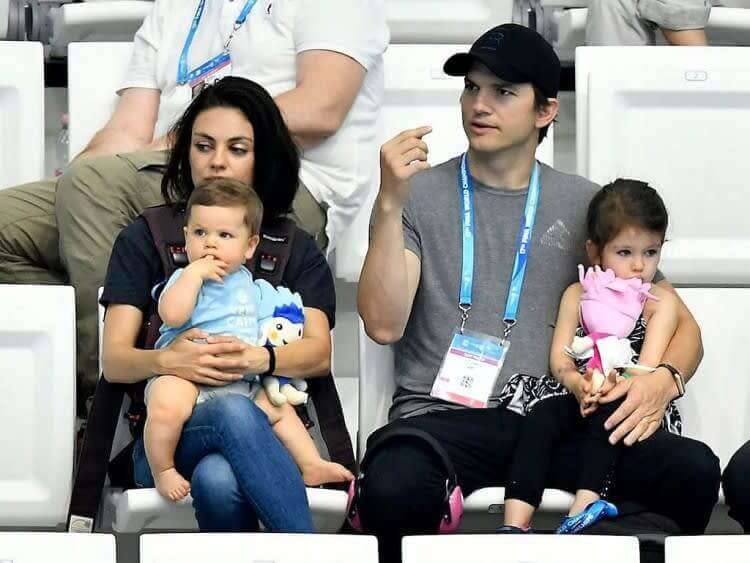 It only lasted for one year, but the idea was so that their children won't become materialistic as they grow up. She would prefer them to understand that holidays are about family rather than gifts. 
12. Christina Aguilera Teaches Healthy Eating
Christina Aguilera has been in the spotlight for a long time. She understands what the pressure to look perfect can do to a person's mental state. Therefore, she wants her children to have a healthy relationship with food. 
While she encourages a healthy diet at home, she also wants her children to know how to eat properly and be comfortable with the food they eat. 
13. Gisele Bündchen Uses Elimination Communication
The world-famous supermodel has a unique and controversial style of parenting. Bundchen is known for using the "elimination communication" style.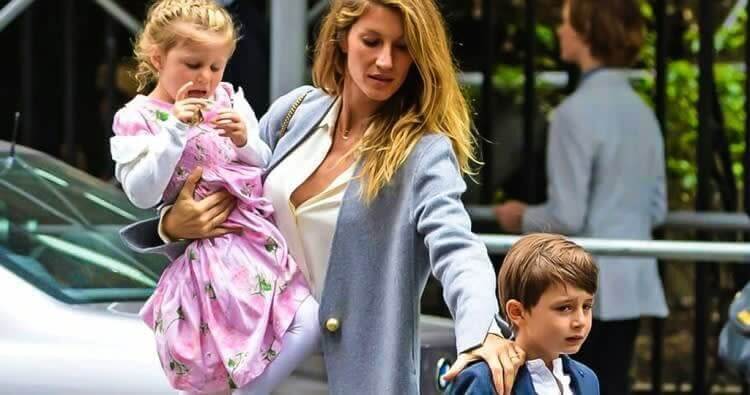 This means that instead of using a diaper, she focuses on cues and facial expressions as a sign that they need to go to the bathroom. 
14. Celine Dion Doesn't Enforce Haircuts
"My heart (and hair) will go on!" Celine Dion is known for her incredible vocals, and now she is known for her interesting rule for her sons. 
She has decided to allow her kids to choose when or if they will cut their hair. She wants them to have the freedom to choose their style. 
15. Katie Holmes Enforces A Dress Code
Katie Holmes and Suri Cruz are known as the dynamic mother-daughter duo. They can regularly be spotted walking the streets and shopping in New York City.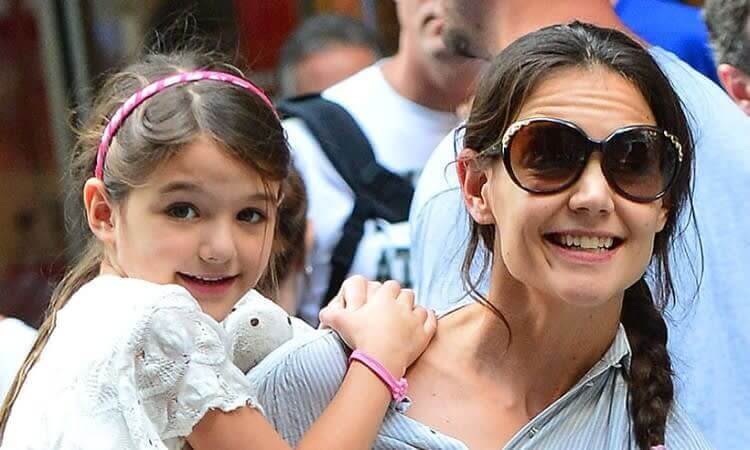 Although she allows Suri to pick out her own clothes, she makes sure her daughter is dressed modestly and age-appropriate. 
16. Gwyneth Paltrow Only Allows Spanish And French TV
Everyone is aware that Gwyneth Paltrow makes healthy living and eating a priority, and she passes that along to her children. She also only allows TV when the shows are in Spanish or French.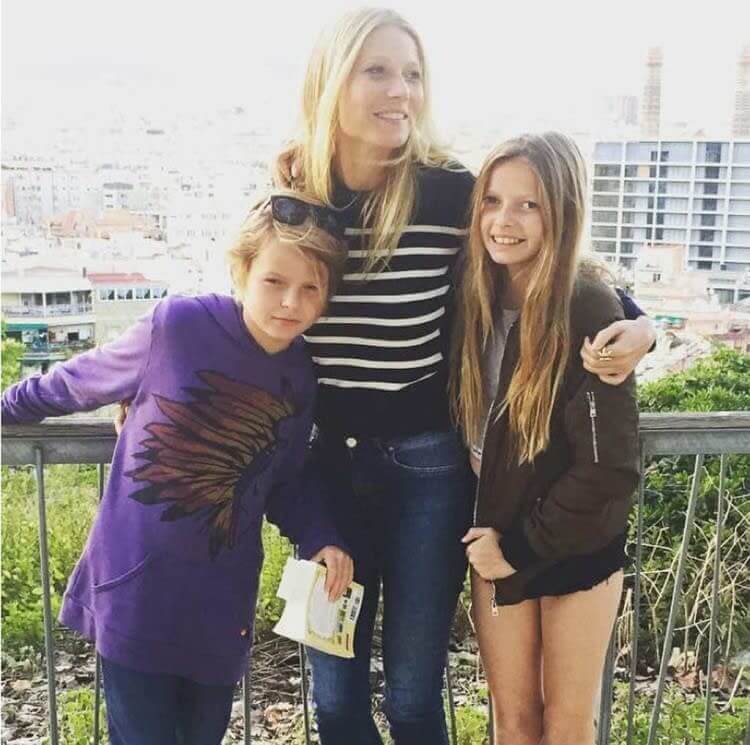 After spending some of her childhood in Spain, she wants her children to be comfortable with many languages. 
17. Julia Roberts Doesn't Allow Excess Sugar
Julia Roberts has three amazing children, and she is adamant about keeping them calm at all times. This means that she is strict when it comes to allowing her children to eat sugar.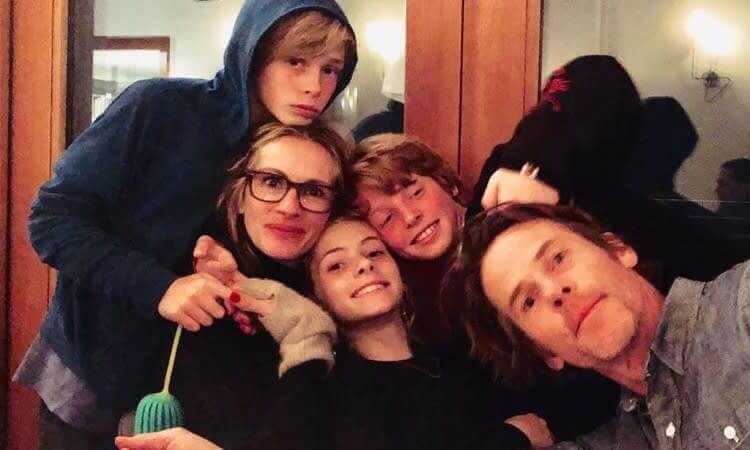 No sugar rushes are happening in Julia Roberts' house. Having three children and a full-time career is hard enough without making your kids hyperactive. 
18. Denzel Washington Is Addressed As "Sir" By His Children
Denzel Washington is a Hollywood legend. As a father, he is loving and supportive, but he likes to keep things old school. When his children address him or his wife they have to say "yes sir" or "no ma'am."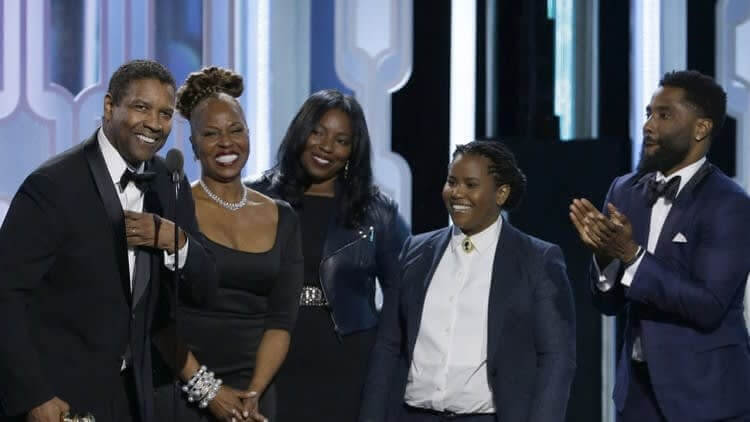 He has excellent relationships with his children, but he also wants them to continue to respect him no matter how old they get. 
19. Victoria And David Beckham Are Strict With Manners
Not only are David and Victoria Beckham a power couple, but they also make beautiful children. Despite their celebrity status, they want their children to remain polite and humble. Victoria is very strict when it comes to her children always saying "please" and "thank you."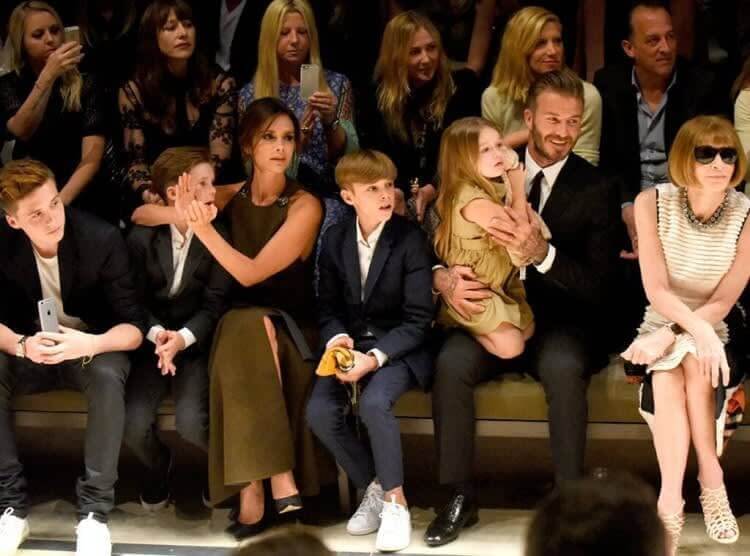 Since they are an active family, their diet is very important. Everyone in the family is vegan and they all eat healthily. 
20. Jamie Oliver Doesn't Allow Junk Food In The House
Jamie Oliver is a world-renowned chef who has a mission to teach people that healthy food can be delicious too. As a father, he is strict about his children's diets.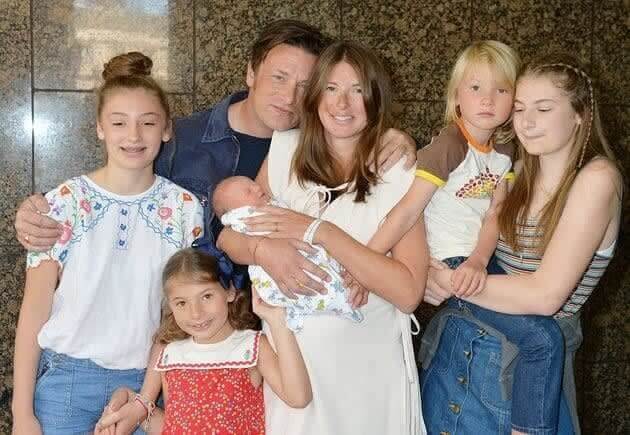 There is absolutely no junk food allowed in their house because healthy eating is the key to success. In Jamie's house, junk food is a crime. 
21. Megan Fox Limits Technology At Home
Despite her busy schedule, Megan Fox makes her children her top priority. When she is home, she is strict about the use of technology.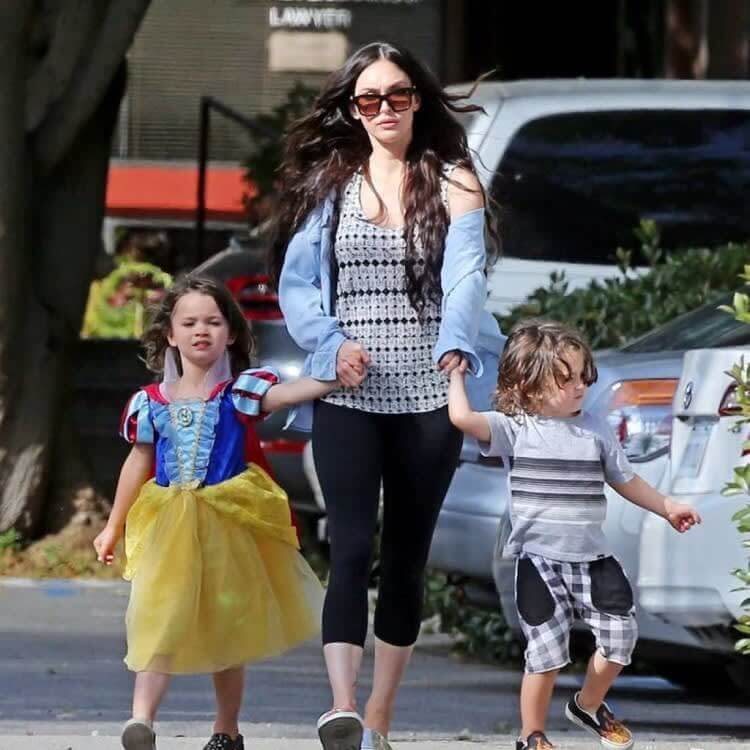 She wants her children to read books rather than watching TV or being on their iPads. 
22. Bill Gates Didn't Allow Cellphones Until His Children Were 13
It must be interesting to have Bill Gates as your father. As one of the richest men in the world, he worked hard to get to where he is today, and he is not letting his children off easily.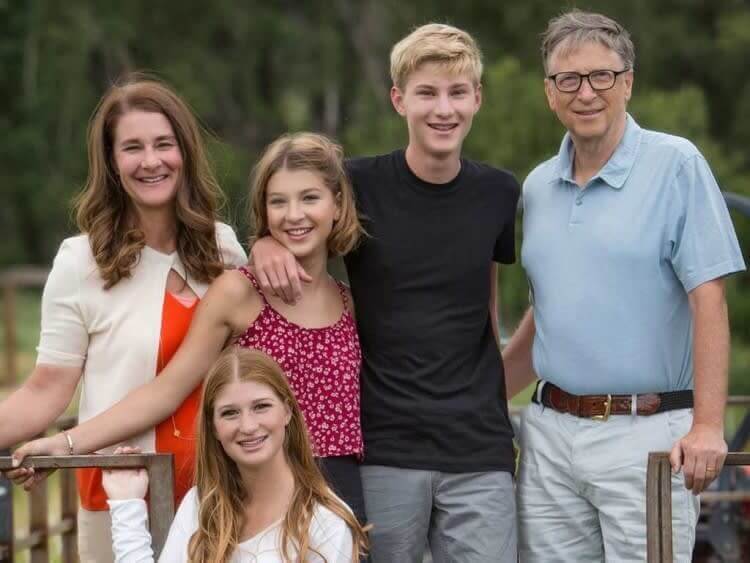 Despite being a leader in the world of technology, he decided that his children had to be 13 before they could have a cell phone. 
23. Kate Hudson Enforces Politeness
Kate Hudson knows what it is like to grow up with famous parents because she is the daughter of Goldie Hawn and Bill Hudson. Since she grew up in the public eye, that has influenced her parenting. 
Hudson makes sure her children have good manners, and they learn how to express themselves in a calm way rather than acting out. 
24. Kourtney Kardashian Practices Co-Sleeping
Unlike her sisters Kim and Kylie, the oldest Kardashian has a much different parenting style. Kourtney practices co-sleeping with all three of her children. She sleeps in their beds with them until they are ready to sleep on their own.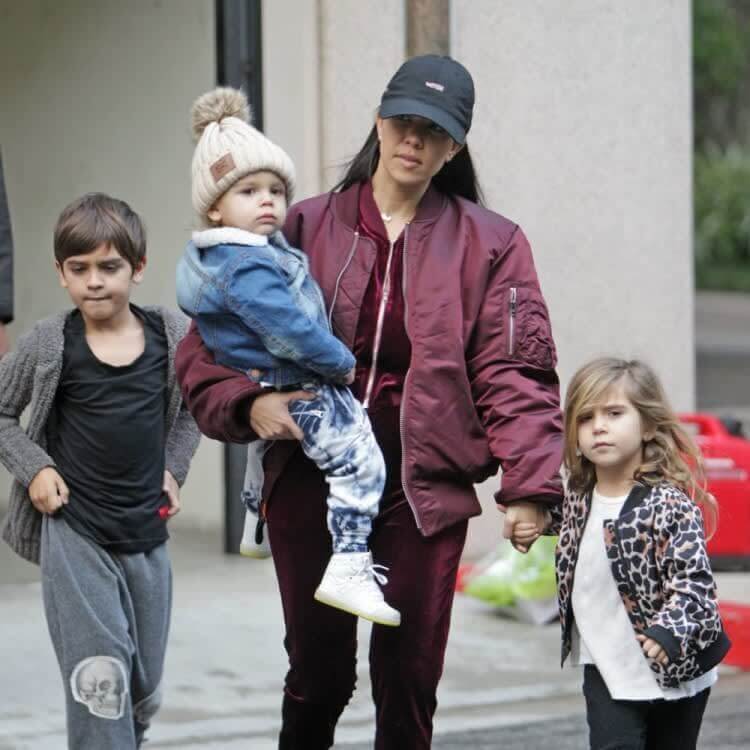 She also has strict rules when it comes to eating. Her children are gluten, dairy, and corn-free.  
25. Julie Bowen Sets Personal Limits
Julie Bowen is a successful actress who has a busy career. She makes sure to set personal limits so that she can spend time with her children.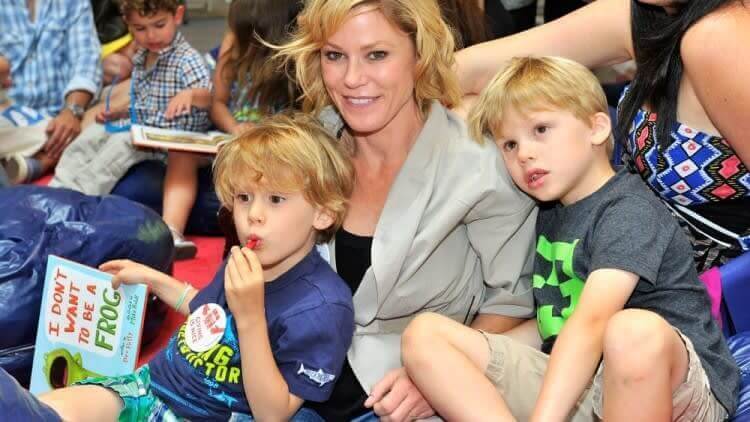 She also believes that being a child's best friend is not the best parenting choice. She makes sure to let them know that she is the parent, and they have to follow her rules. 
26. Jessica Alba Gives Time-Outs
Jessica Alba's motto with her children is, "Go to school, do well, and treat others well." Despite being an A-list celebrity, she wants her children to know how to work hard.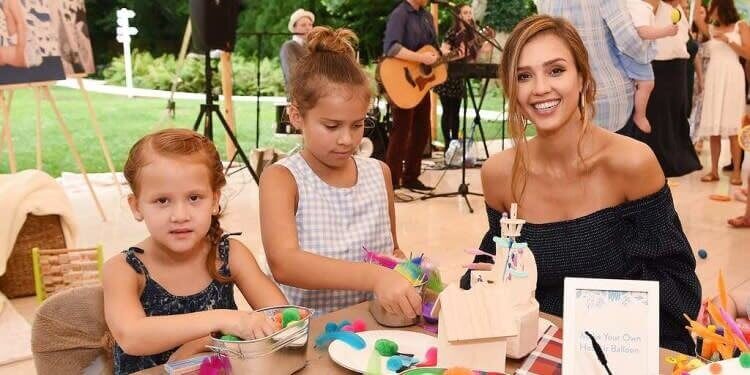 Alba believes that disciplining her children is essential for a good upbringing. 
27. Mayim Bialik Practices Attachment Parenting
Did you know that, like her Big Bang Theory character, Mayim Bialik also has a P.h.D in neurophysics? She is a brilliant woman and also has an interesting style of parenting, attachment parenting.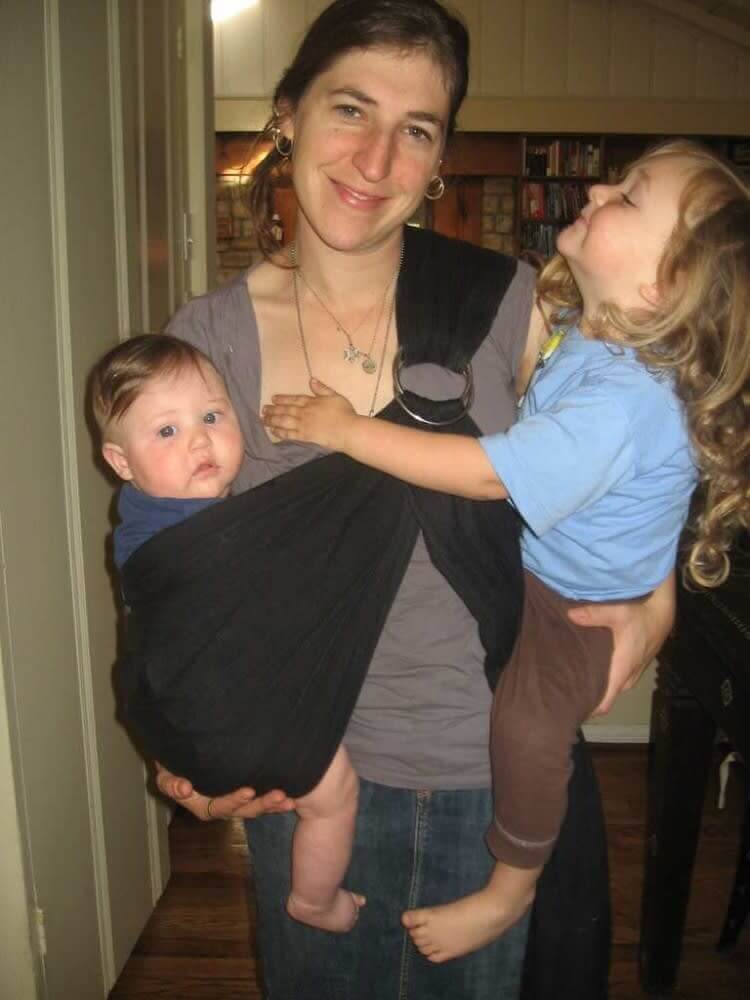 Attachment parenting includes natural childbirth, wearing a baby sling, and breastfeeding for a long time. She breastfed one of her children until they were four years old. 
28. Cate Blanchett Makes Her Husband Do The Disciplining
Cate Blanchett is a legend on-screen and an amazing mother off-screen, although she doesn't enjoy having to be the bad cop. 
When her children do act up, she makes her husband do the disciplining. That's one way to get things done. 
29. Ryan Gosling & Eva Mendes Refuse To Hire A Nanny
Ryan Gosling and Eva Mendes are two huge names in Hollywood. Although they can afford nannies and a vast mansion, they prefer living a simpler life.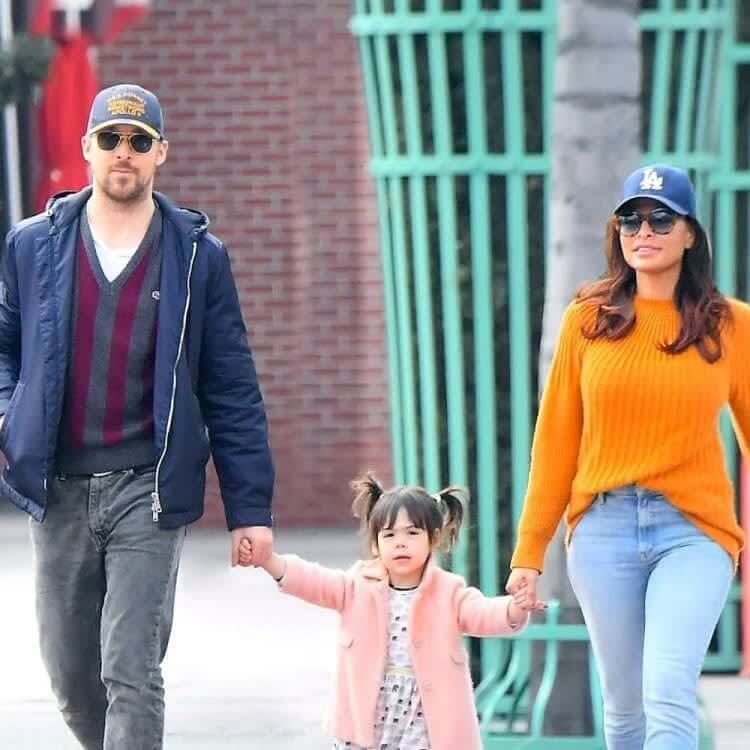 They have two daughters, and they refuse to hire a nanny, and if they need help, they ask their parents. They want their children to live normal lives. 
30. Sheryl Crow Doesn't Allow Video Games
Singer-songwriter Sheryl Crow has two adopted sons. She brings them with her everywhere she goes, including on tour.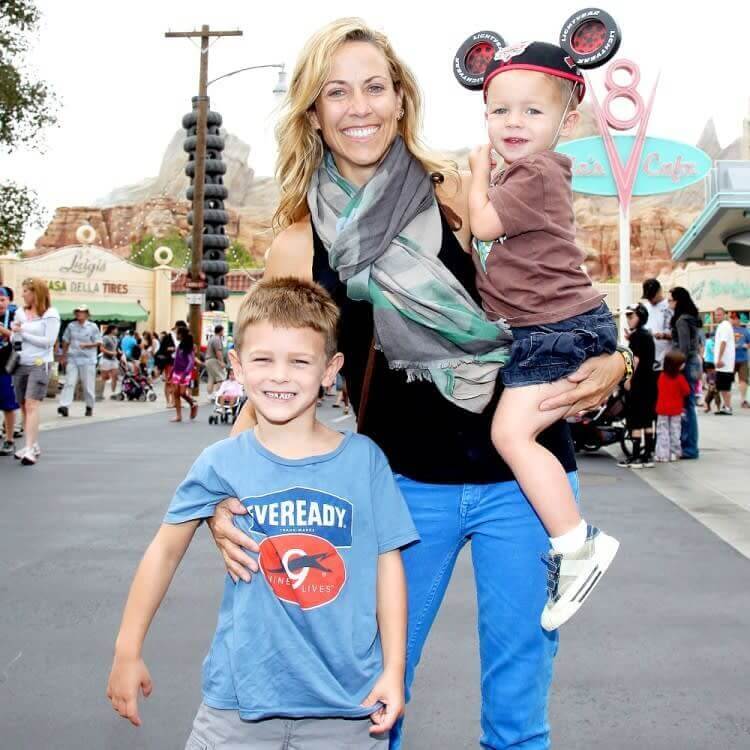 At home, she doesn't allow video games because it is too distracting. 
31. Kristen Bell & Dax Shepard Have Rules About Respecting Family
Kristen Bell and Dax Shepard have been very open about their parenting styles. Bell even has a mini-series called Momsplaining. They have set strict ground rules and do not respond when their children have tantrums. Instead, they let them calm down and then address them.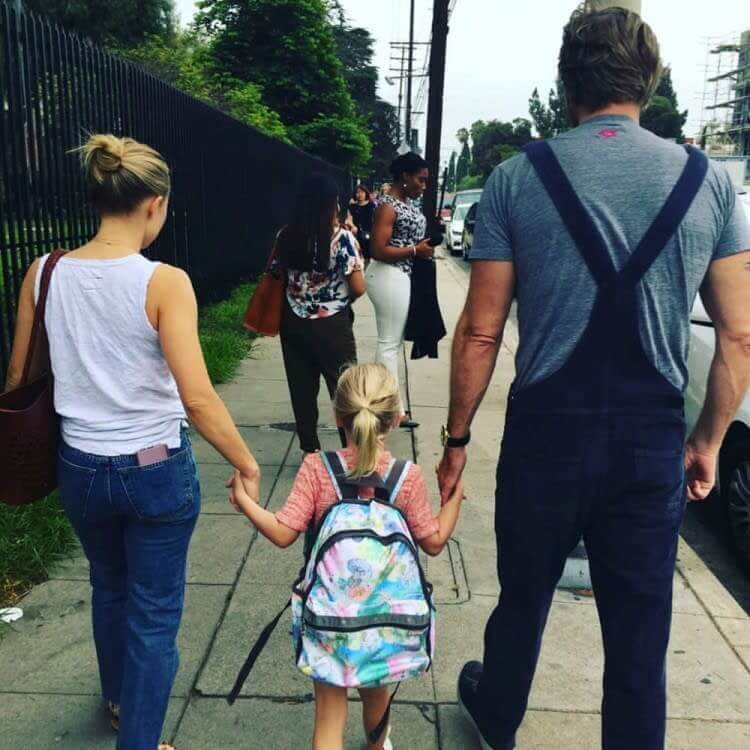 They also make sure that their children treat others with respect, especially family members. 
32. Jennifer Garner Has A "Yes Day" Each Year
Even celebrity parents get called "fun killers," just ask Jennifer Garner. She has said that her children call her "lame" and said that she says, "no" to everything. She has thought of a way to combat this.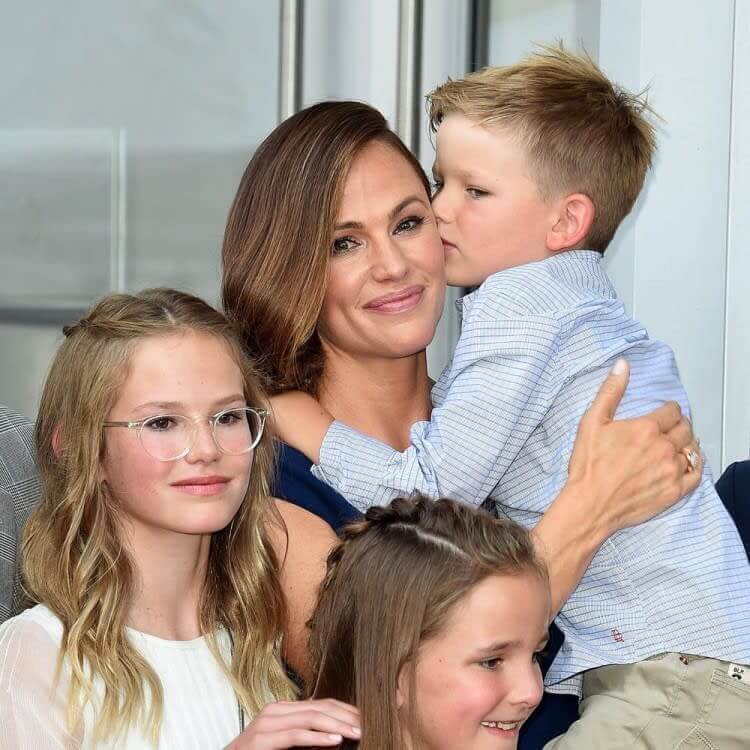 Each year she has one day that she says "yes" to everything. It is all within reason, of course. 
33. Hugh Jackman Reminds His Children To Be Grateful
If you had celebrity parents, you would think you would have access to anything you want. Well, Hugh Jackman does not want his kids to be raised like that. He is tough on his children because he wants them to be grateful for everything they have.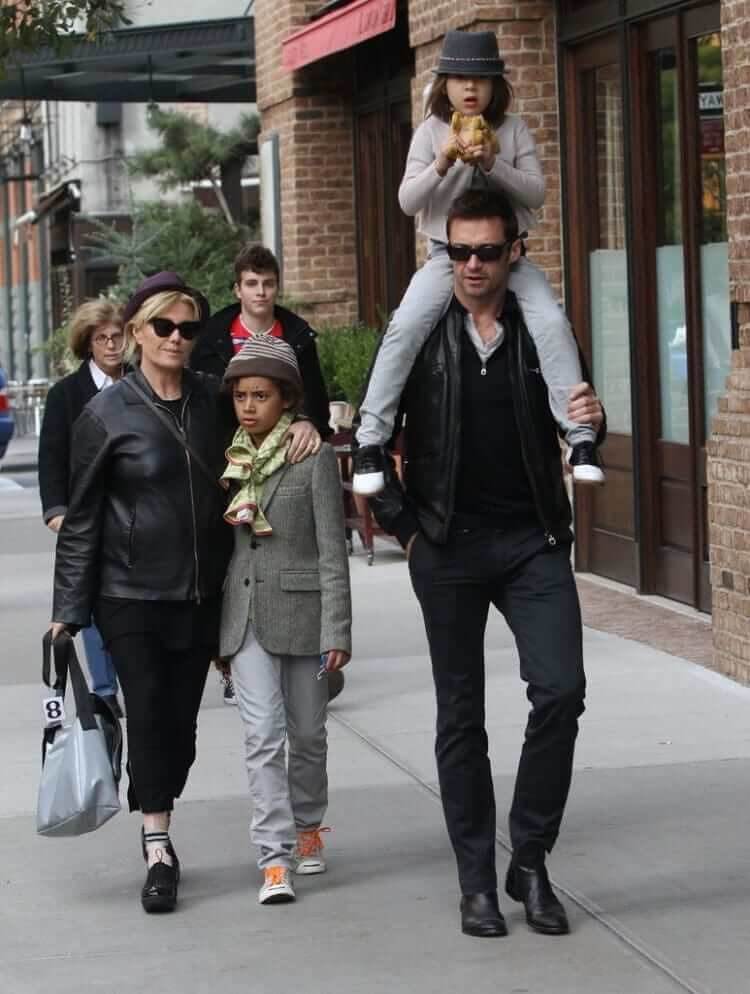 Jackman is constantly talking to his children about respect and gratitude. He grew up modestly and he wants his children to be the same. 
34. Gordon Ramsay Doesn't Allow His Children To Fly First-Class
"We're flying first class up in the sky," or not! World-renowned chef Gordon Ramsay has the ability to afford a private jet, but he does not want his children to be materialistic and spoiled.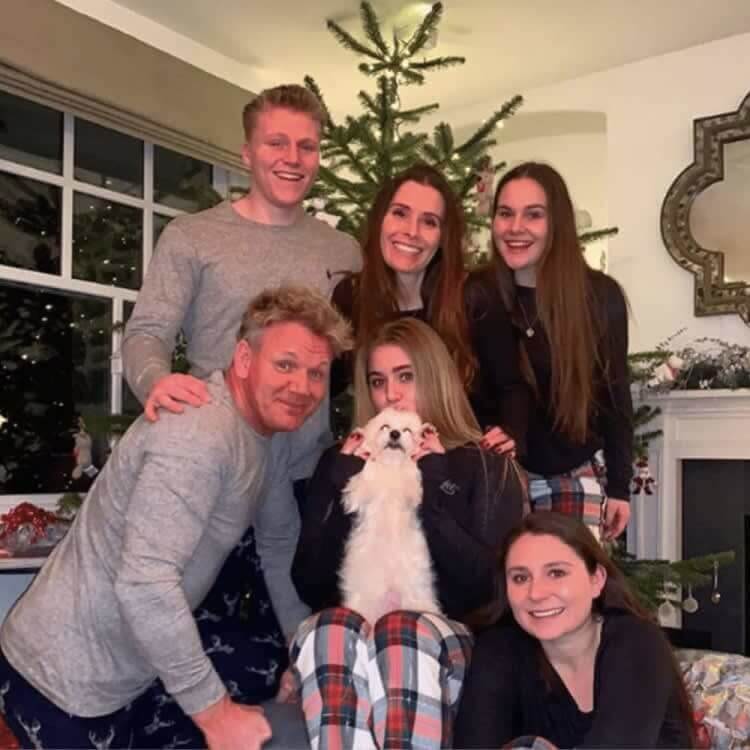 Even on a commercial plane, he doesn't let his children fly first class because they haven't worked hard to afford it. Seems fair! 
35. Solange Knowles Has A Three Step Parenting Method
Solange Knowles had her son when she was just 17-years-old. Although she was young when she had him, she is not afraid to discipline him. She uses a three-step method when it comes to dealing with him disobeying her.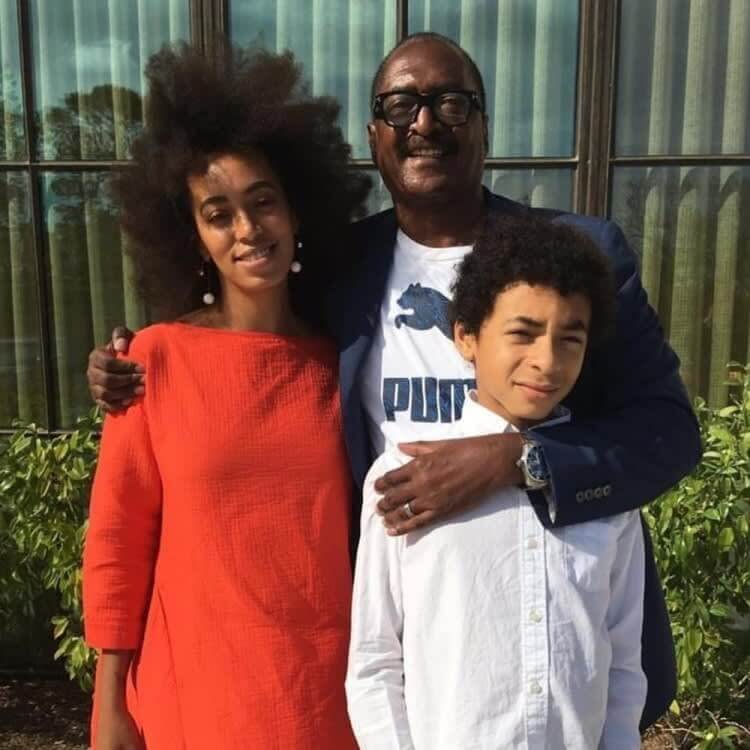 First, she gives him a look and talks. Second is taking something away, and the third is unknown because she never lets it go that far. 
36. Candace Cameron Bure Spanks Her Children
Candace Cameron Bure grew up on television as the loveable DJ Tanner on Full House. She must have taken some parenting tips from the show, right? Well, Candace has some interesting rules for her children. She believes spanking is okay when necessary.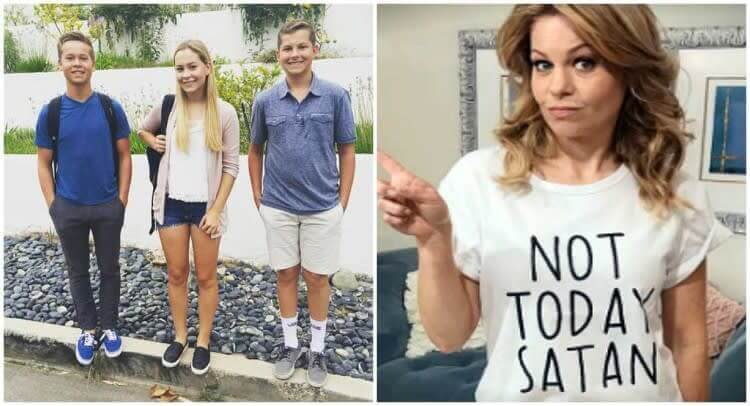 If her children willingly disobey her rules, she implies strict punishment with a hard pat on the behind. Many people disagree with this, but each parenting style is different. 
37. Alicia Silverstone Doesn't Use Diapers
"As if!!" The Clueless star has been very open about her liberal parenting style. Some people disagree with her decisions, but she wants to be open to those who want information. 
She decided not to use diapers for her children because she believes infants are happier without them. She also has been seen chewing food for her children like a mother bird. 
38. Penelope Cruz Follows RIE Parenting
Penelope Cruz has been very open in the media about her RIE parenting style. RIE parenting is summed up as awareness for our children. This means acknowledging them as unique and separate people. 
She lets her children find their interests and sources of entertainment. The idea is to treat babies like adults. 
39. Jada Pinkett Smith Allows Her Kids To Make Their Own Rules
Both of Jada Pinkett Smith's children have grown up very publicly. At young ages, they had successful music and acting careers. This might be due to the parenting style of Smith. She allows her children to make their own decisions. 
She does not punish her children, and when they do something wrong, they decide their consequences. 
40. Chip & Joanna Gaines Limit TV And Video Games
The Gaines family is known for their TV show Fixer Upper. The couple lives in Texas with their four children, and they are particularly strict when it comes to TV and video games.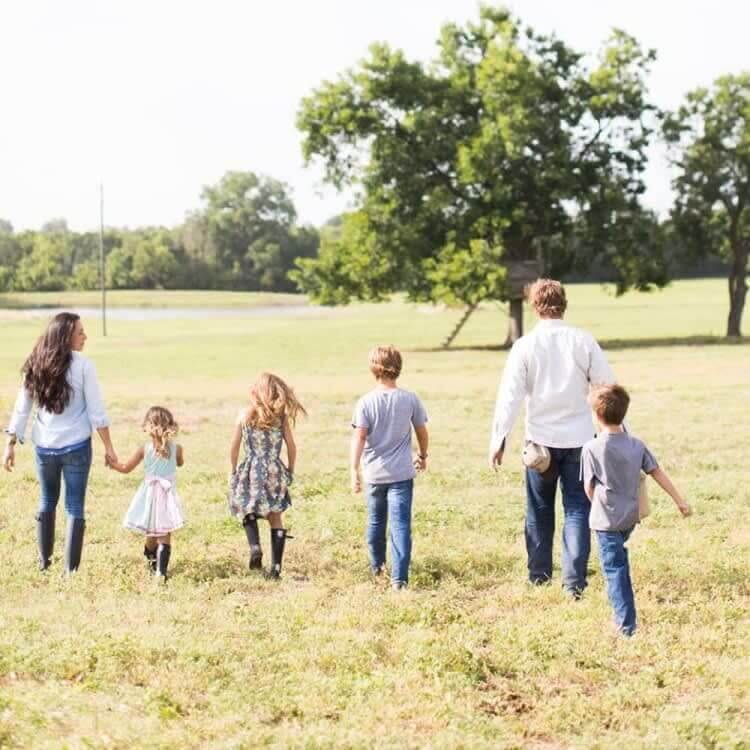 They also have a rule that their children won't get phones until they go off to college.