1. Butthead and Benedict Cumberbatch
Benedict Cumberbatch is a suave British actor who is known for his roles as Sherlock Holmes, Dr. Strange, and Prince Hamlet. Even his name sounds classy compared to his cartoon doppelganger.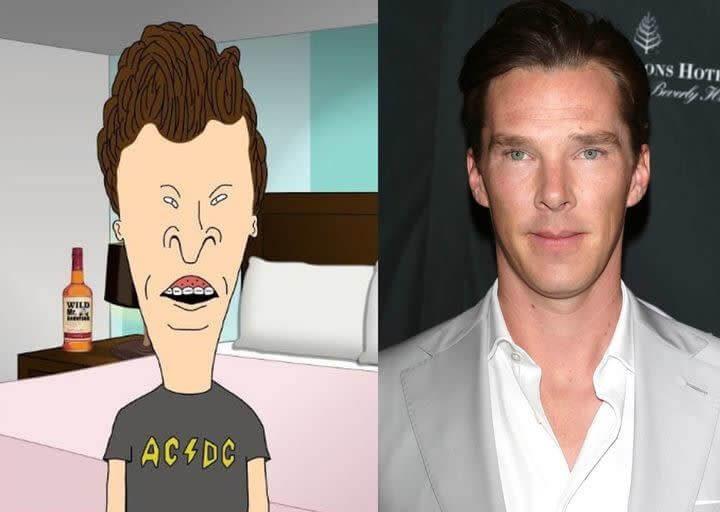 When you put them side by side, Cumberbatch does look like the crass cartoon character, Butthead from the MTV series Beavis and Butthead. Now that you have seen this, you won't be able to look at Benedict Cumberbatch the same way again.