1. "Watch Out Corona Is Coming For Us"
Just in case you were wondering, Corona beer and Coronavirus are two very different things. If someone invites you over for a Corona and there are no drinks when you get there, RUN!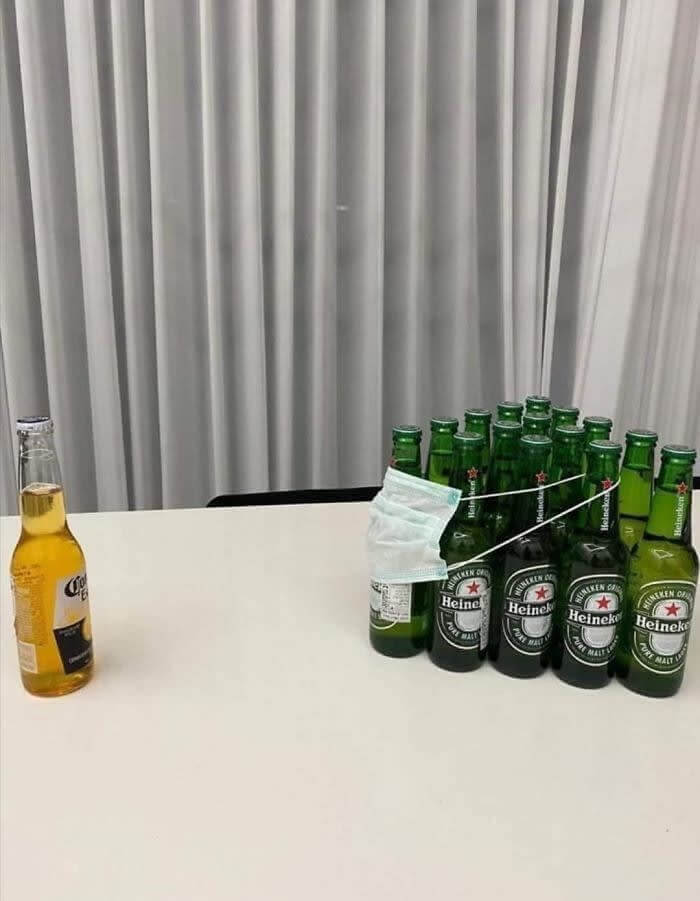 Protect the other beers at all costs! Make sure your beverages wear masks so they don't get infected either.