7. On His Way To Rob A Bank
Don't let that adorable face fool you; we all know he was on his way to rob the treat bank. He has his mask on ready to go, but he was caught in action. 
He claims that he is innocent, but we all know the second we turn around, he will be continuing his evil plan. 
8. Ready To Attack
When you get dogs to protect your house, but they end up being giant sleepy babies. The only time you see them in action is when the doorbell rings, and suddenly they want to protect you.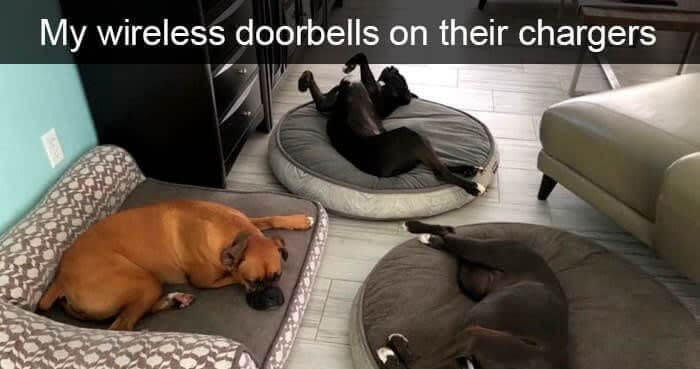 Despite the lack of protection they provide, you love them not matter what. 
9. Maybe He Was A Cat In A Past Life
"Brother, how did you get up there?" "I'm not sure, one second I was on the ground, and the next I was up here." 
He was probably trying to find the treats and then realized he can't get back down. 
10. Life Imitating Art
It's like in that scene of Free Willy when the whale is swimming away at the end. The dog is trying to imitate the jumping whale.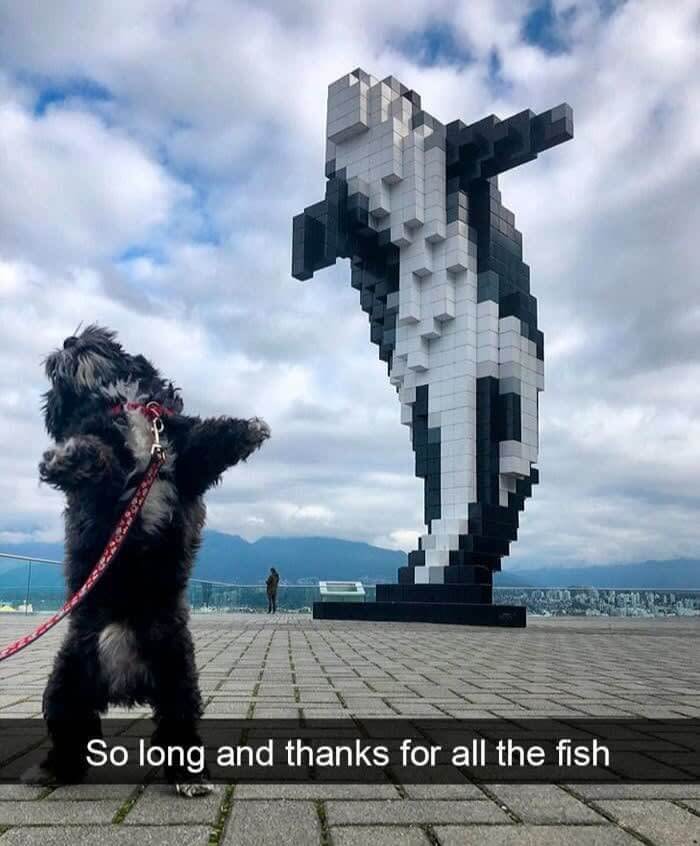 How many treats did he need to cooperate for this picture? 
11. Now Work The Runway
"You better work, work it, girl, do your thing on the runway!" She's got legs and she knows how to work them.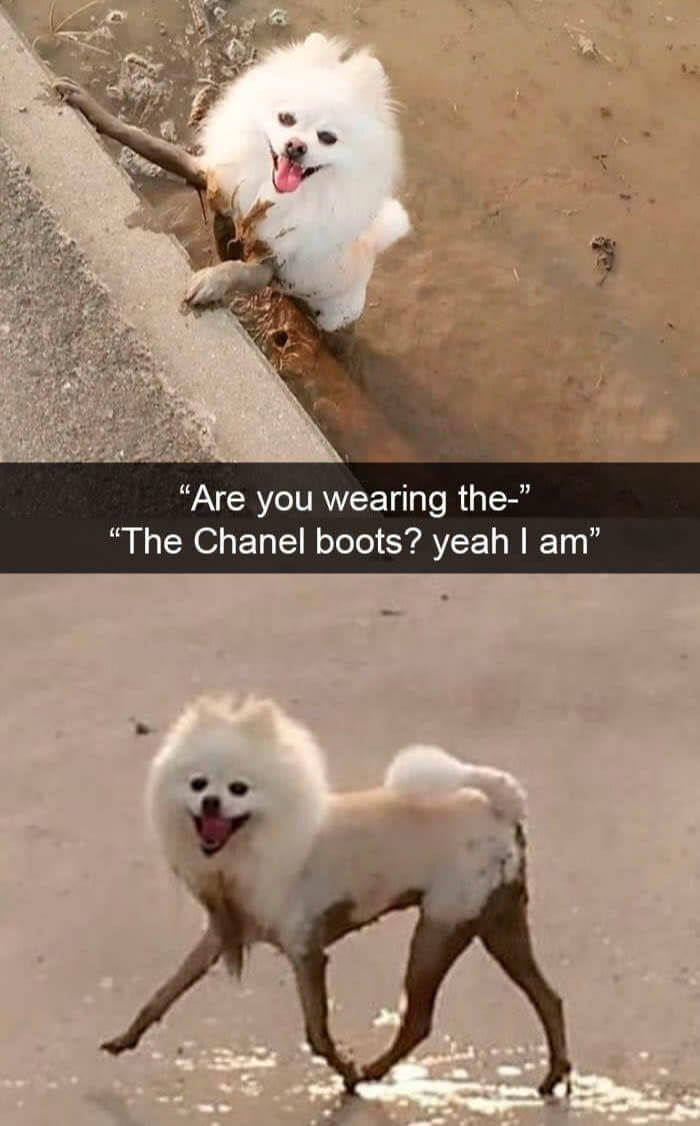 It's like when you find the perfect pair of boots and the world becomes your runway. 
12. Polar Bear Or Dog?
When your giant polar bear-like dog thinks he is a lap dog. Instead of turning up the thermostat, just use your dog as a blanket. 
He doesn't realize the magnitude of his size, but wouldn't you be happy if he came and sat on you.