1. A Gigantic Surprise
It is scary to hand over a resignation letter to a boss who intimidates you. What's one way to loosen the tension when submitting your resignation letter? You can draw a gigantic dinosaur.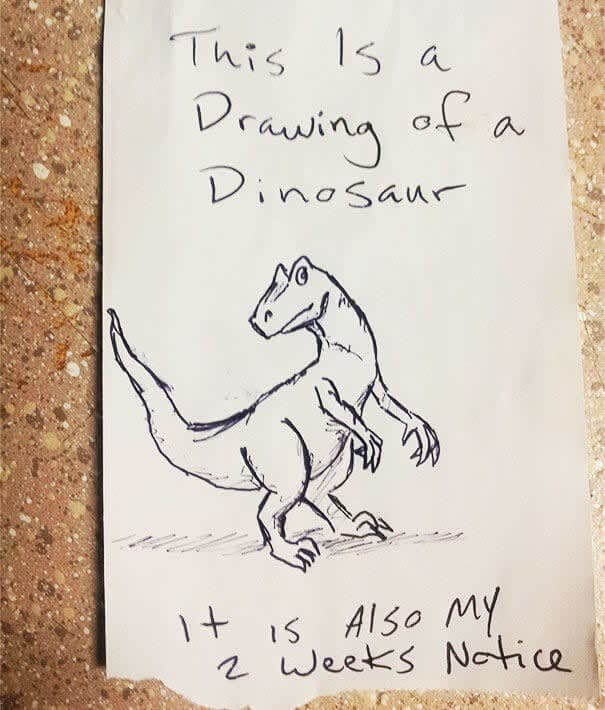 Check out this employee's drawing of a dinosaur which he also turned into a resignation letter. Oh, and by the way, this (now former) employee decided to write the dinosaur's name "Quitmyjobsaurus" on the back.