7. Good Luck Finding A Chair To Sit In
The main pool always seems to be one of the most beautiful places when you look at pictures of cruise ships. Then, you get on board and everyone gravitates to the pool making is overcrowded and impossible to find an open chair.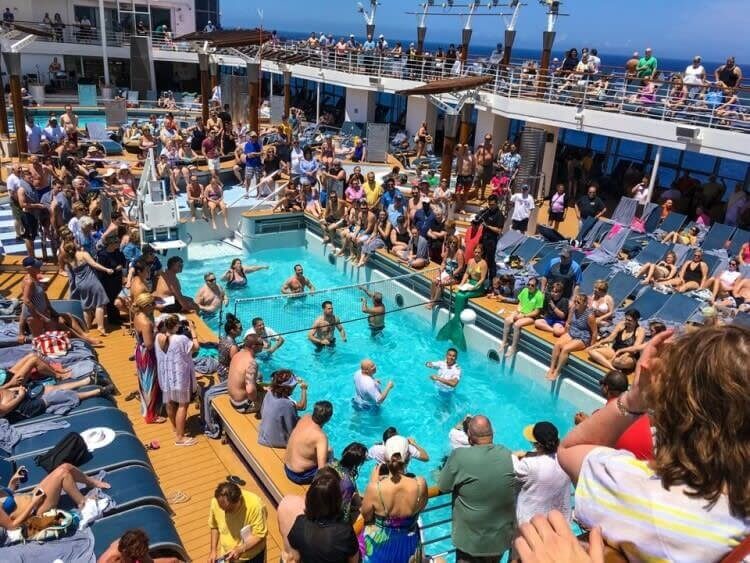 It goes from a relaxing vacation to music blasting and people yelling in a matter of minutes. Also, when the ship rocks, so does the water in the pool and it becomes a dangerous wave pool without a lifeguard. 
8. When They Run Out Of Deck Chairs
As we said previously, the main pool area gets crowded quickly, but that shouldn't stop you from enjoying a cocktail while lounging in the sun. Sadly, this is actually more difficult than you thought it would be.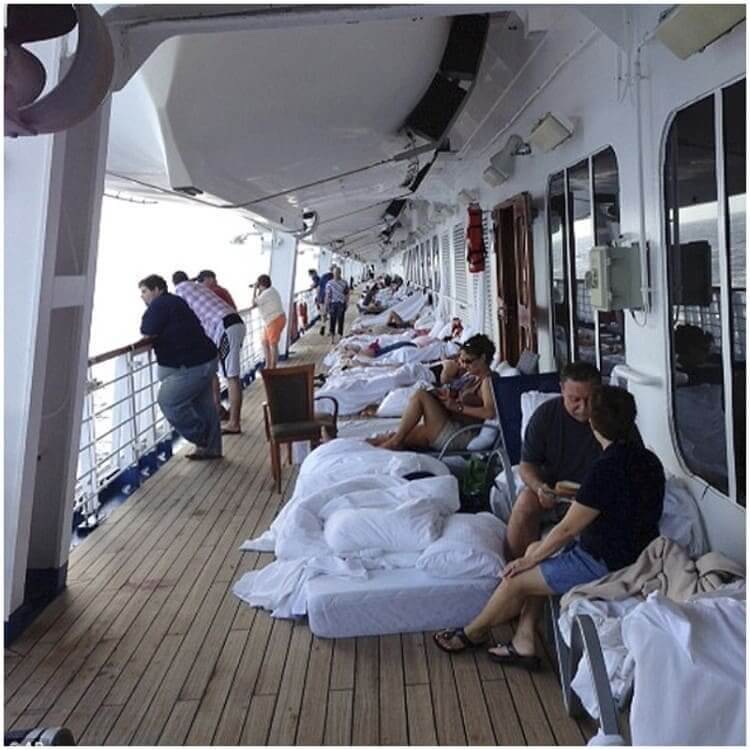 When the upper decks get full, and all the chairs are occupied, people often drag mattresses out of their rooms to enjoy the fresh air. Honestly, tanning on a mattress sounds better than lying on a deck chair. 
9. Flooding In The Halls Is Normal
"Oh no, is the ship sinking?!" Not to worry, the halls on the lower decks regularly take on water when the seas are rough. Your room might flood if this happens, and then you will have a private pool in the comfort of your cabin.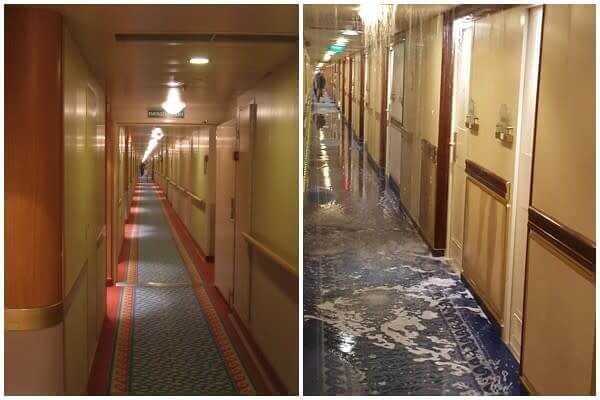 You might fear that you are going to be like Jack and Rose and have to decide who gets to lie on the piece of wood safely, but this is a common occurrence. Another reason to love cruises.  
10. "Did Someone Say Buffet?"
Were you expecting white-glove service for all three meals? In reality, most of the day, ships will have buffet-style meals so they can feed the thousands of people on the boat without long wait times.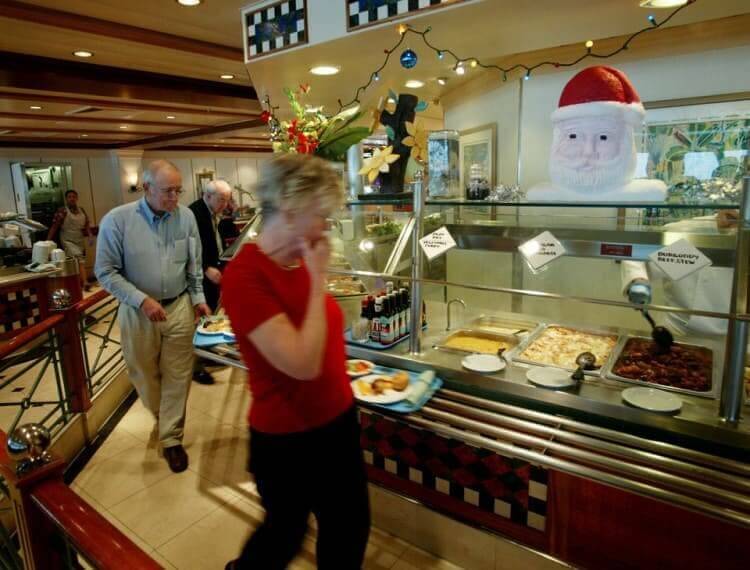 On luxury cruises, there are fantastic dining options that come with an additional cost. The food at the buffet is not bad; it is just not the five-star dining experience you were hoping for. 
11. Cakes, Cakes, And More Cakes
On most cruise ships, there are buffets open all day. Usually, the options are unhealthy, like burgers and fries or donuts and cakes. On top of the food, people are spending the day drinking sugary cocktails. 
It is easy to overeat these options because they are readily available, and who doesn't like a burger when they have been drinking non-stop for days on end. 
12. "Fine Dining"
If you have seen Titanic, you are probably expecting everyone to be dressed up and dining on fine china. While there are certain nights that everyone dresses up and has a five-course meal, most nights are like dining at a chain restaurant.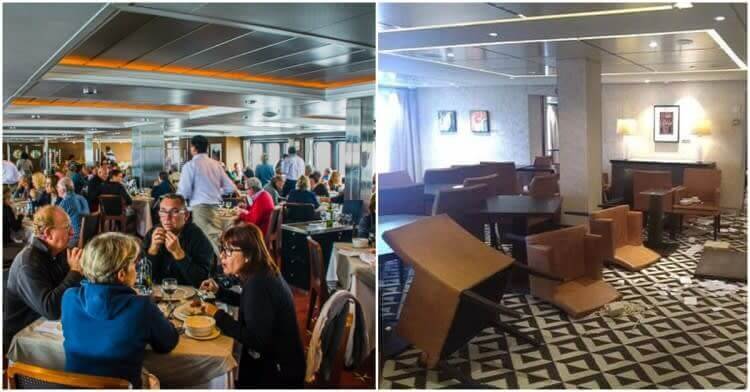 This is not to say the food will be bad; it just won't be lavish like you had pictured. Also, be prepared for a packed and loud dining room.