7. The Dark Knight - Spell Check
Christopher Nolan is frequently called a perfectionist, but it seems like there was one proofreading mistake that he and his team didn't notice.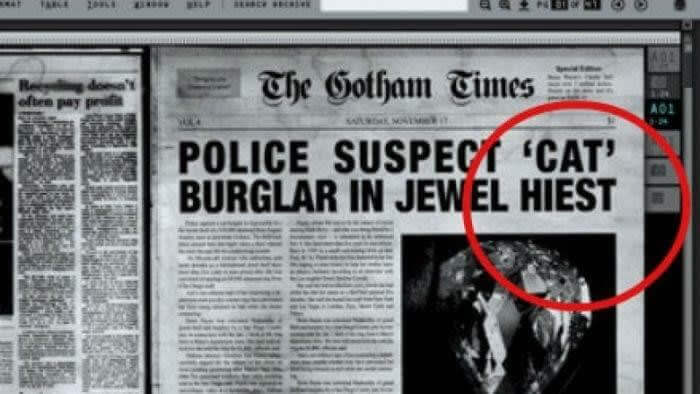 By the way, the word "Hiest" can even make the fans of Money Heist a bit angry.
8. The Hurt Locker - Xbox Games
In the movie, you can see the characters playing a game on Xbox 360. The Xbox itself didn't come out until 2005, and the game they were playing, Gears of War, was released in 2006.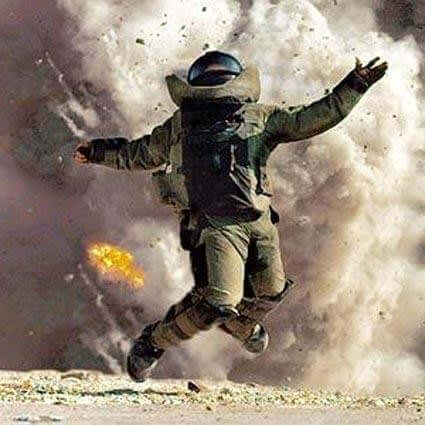 As the movie took place in 2004, this little error is enough to make it on our list.
9. Harry Potter And The Chamber of Secrets - Cameraman On Set
You can find tons of bloopers of the famous Harry Potter film series. It is probably because most of the actors in the films were kids. But there is one particular blooper that is absurd and unbelievable.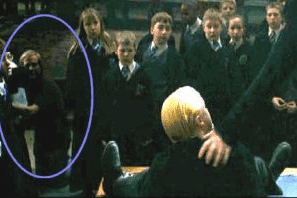 You may remember the scene in which Malfoy is on the ground, and Hogwarts students are looking at him. In that scene, you can clearly see a cameraman, and it makes one think that the editors were smoking something during post-production.
10. Pirates of The Caribbean - Granny Smith Apples
If you're a fan of Pirates of The Caribbean movies, you may have noticed that Captain Barbossa likes to eat apples. In one scene, you can see him with an apple, Granny Smiths, which didn't even exist until 1868, approximately 140 years after the film was set.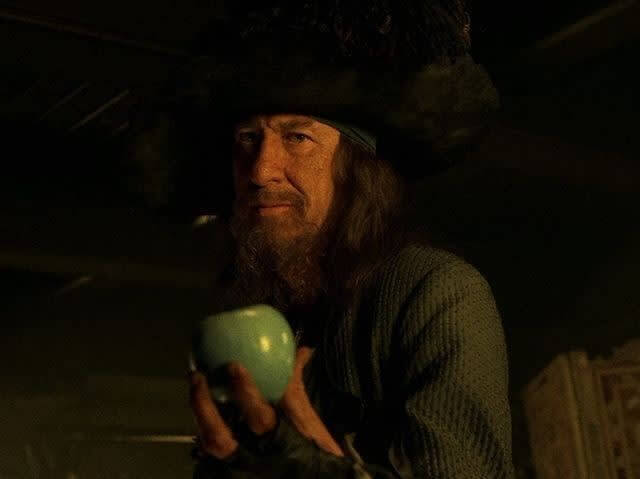 Even if you love apples and the Pirates of The Caribbean, we're sure you didn't know about this fact.
11. Lord Of The Rings - Gandalf's Watch
We all know how great of a wizard Gandalf is, but we didn't expect this from him. Gandalf was not only after the Ring but also watches as well. In one battle scene, you can notice that he was wearing a watch.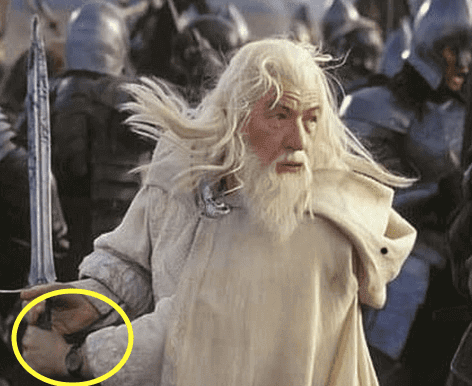 Although not many people noticed the blooper, some people were quick to point it out. It is safe to assume that even if the audiences had seen the watch, they still would've been fans.
12. Gladiator - Gas Canister
Here is another error from Gladiator. The movie was great, but how could they not notice this mistake in post-production. The error is from one of the most famous scenes from the film, and we can clearly see a gas canister in the back of a chariot.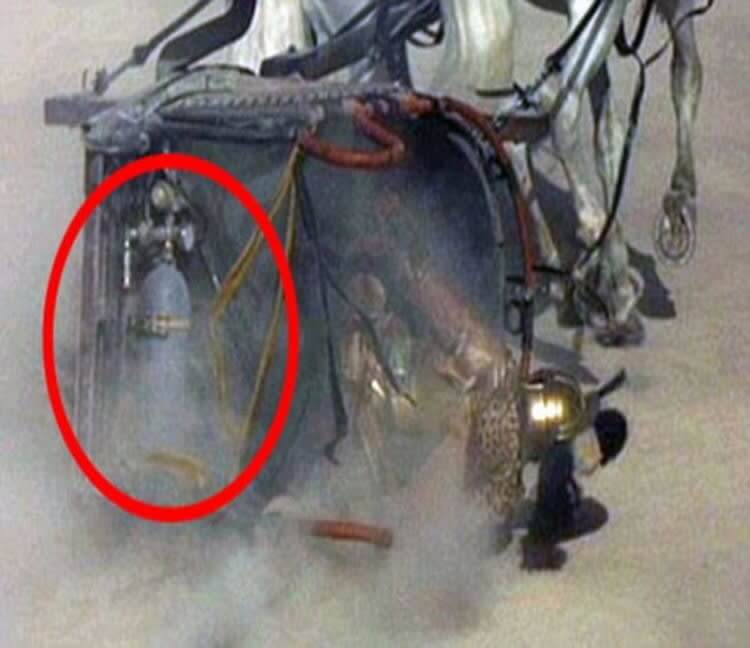 We are somewhat happy that they didn't cut this scene because this blooper has become quite popular as well.