Everyone is used to seeing male athletes on TV, but what about the incredibly talented female athletes? There are so many women who are strong and powerful athletes who don't get the recognition they deserve, and we are here to praise them. From Serena Williams to Lindsey Vonn, these women excel in their sports, and they look stunning while doing it. Continue reading to be in awe by these incredible women.
1. Lindsey Vonn, Skiing
Lindsey Vonn is one of the most well-known female skiers because of the numerous medals she has won throughout her years of competing professionally. She has won three Olympic medals and eight world championships.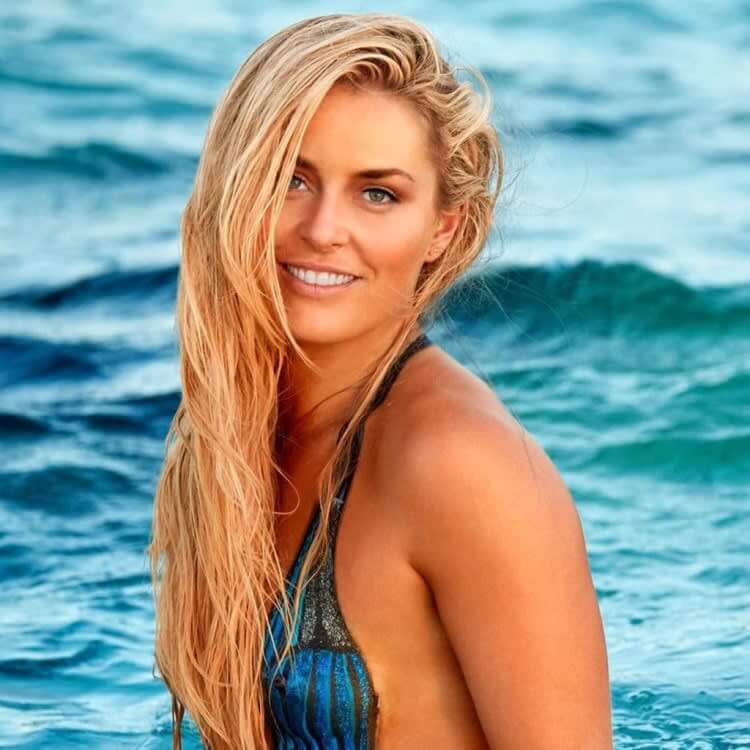 When she is not competing, she likes to post selfies and modeling pictures on her Instagram. She has over 2 million followers who enjoy seeing her life at home with her dogs and fiance. 
2. Alicia Schmidt, Sprinting
The German track star is new to the professional work, but she is quickly making a name for herself. At just 21 years old, Alicia Schmidt is set to appear in the next Olympics.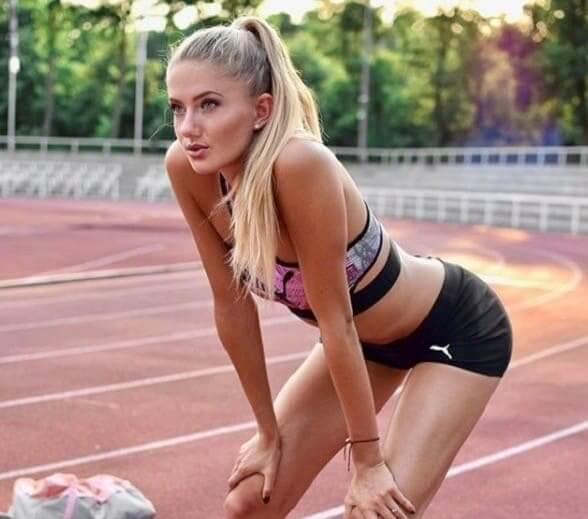 She has been called "the sexiest athlete alive," and her athletic physique is a testament to that title. Schmidt's social media following is quickly growing, and we don't see her slowing down anytime soon. 
3. Paige Spiranac, Golf
Paige Spiranac is a professional golfer who has been competing professionally since 2015. She started her golf career by playing for the University of Arizona and San Diego State University, where she won the All-Mountain West Conference.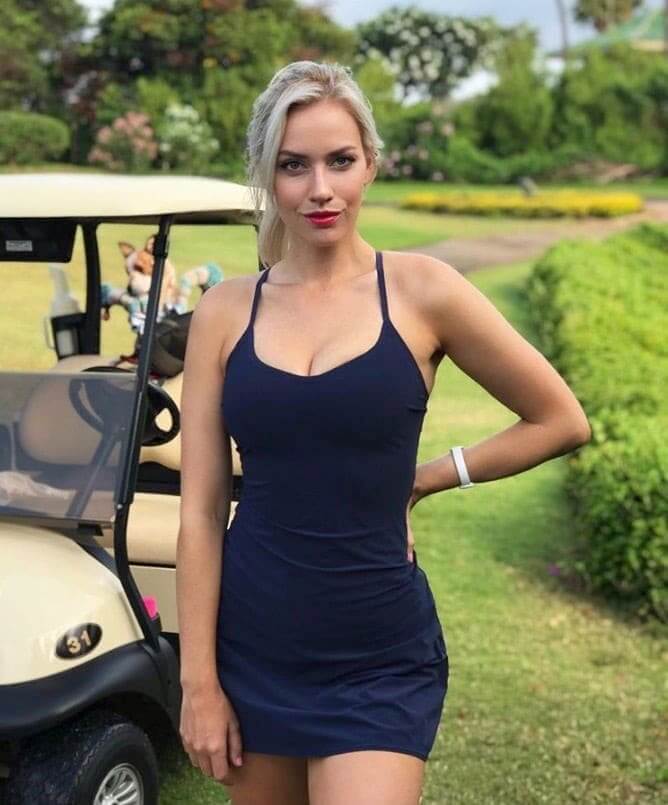 She played in the Cactus tour where she had her first and only professional win. She enjoys showing off her stunning figure to her 2.5 million Instagram followers, and we don't blame her with a figure like that. 
4. Alana Blanchard, Surfing
Surfing isn't a popular sport throughout the world, but Alana Blanchard had an interesting professional journey. She competed in the ASP World Tour, but many surfing fans didn't consider her to be a top tier surfer. People knew her for being close friends with Bethany Hamilton, the surfing legend who lost her arm in a shark attack.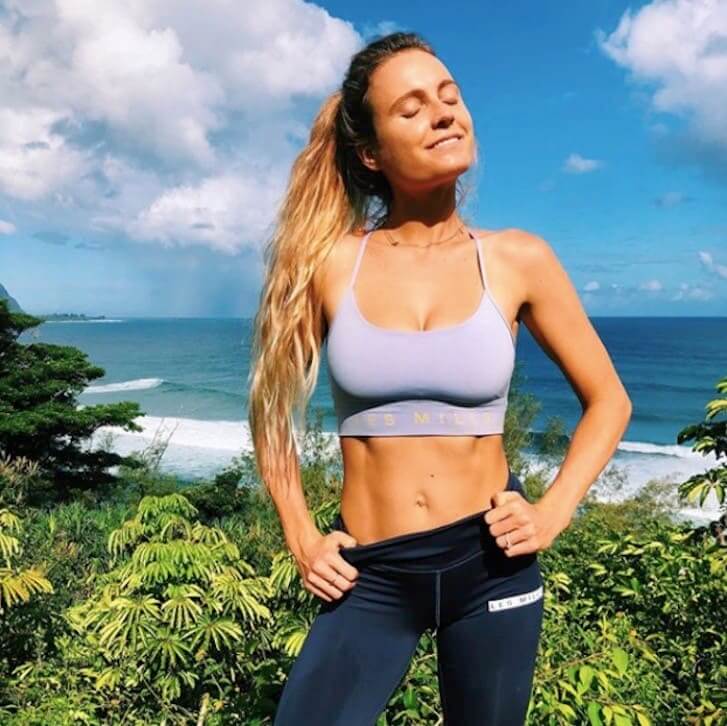 Blanchard stayed relevant with her surfing and growing modeling career. She basically lives in bikinis according to her Instagram feed, and she spends plenty of time in the water with her son and husband. 
5. Maria Sharapova, Tennis
Maria Sharapova has been playing tennis since she was just four years old and won a tournament at 13 that was meant for 16-year-olds. The highly talented and accomplished tennis player beat Serena Williams in 2004, which was a major upset.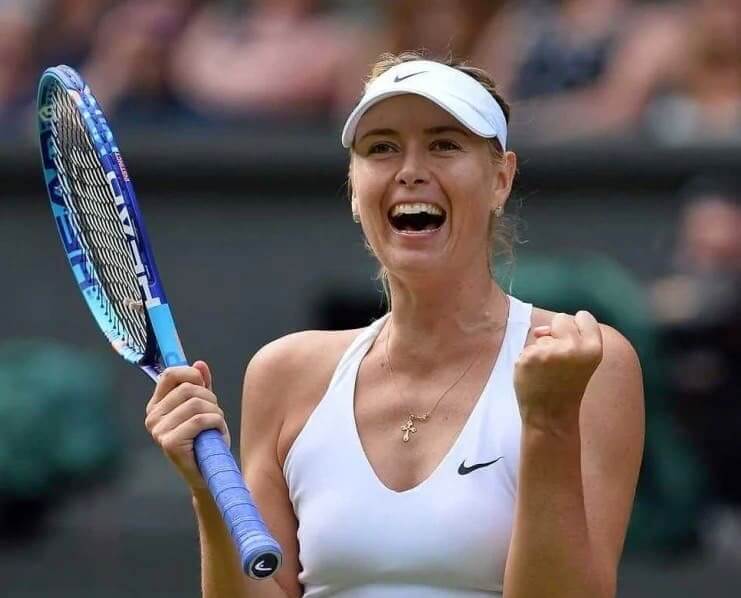 In 2016, she was suspended from the sport for testing positive for a banned substance that helped her endurance. She decided to retire shortly after the 15-month suspension. 
6. Michelle Waterson, Mixed Martial Arts
The UFC fighter didn't find her love of martial arts until she was in college. Michelle Waterson was initially interested in gymnastics, but it was too expensive, so she turned to karate, and realized she wanted to fight as a career. She won her first big UFC fight in 2015.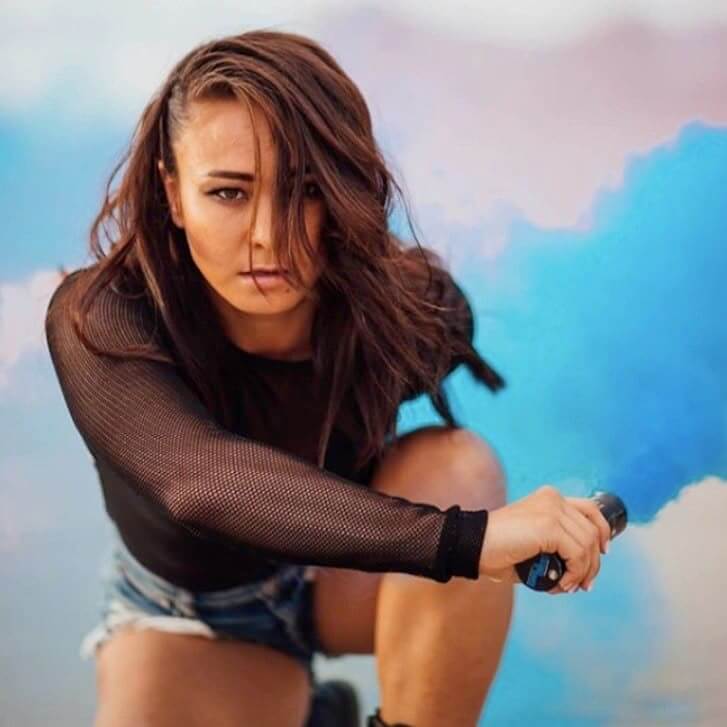 Michelle is also known as "The Karate Hottie," and we can see why. When she is not in the ring, she is enjoying time with her husband and daughter. 
7. Paige VanZant, Mixed Martial Arts
Paige VanZant, originally Paige Sletten, found a love for mixed martial arts after difficult high school experiences. As a teenager, she was bullied by her classmates, and rumors spread after she was raped at a classmate's party. People would call her "slutton" instead of "sletten." Paige decided to legally change her last name to VanZant because of the bullying. She also started training in MMA so she could defend herself. 
Paige grew stronger from her past experiences and started competing in the UFC in 2012. She is beautiful on the inside and out, and nothing can stop her from achieving her dreams. 
8. Robin Bone, Pole Vaulting
When Robin Bone was young, her parents thought it would be smart to put her in gymnastics because she was so energetic. She had natural talent but had to quit at the age of 16 because she got too many concussions. She didn't want to give up competing, so she turned to pole voting instead.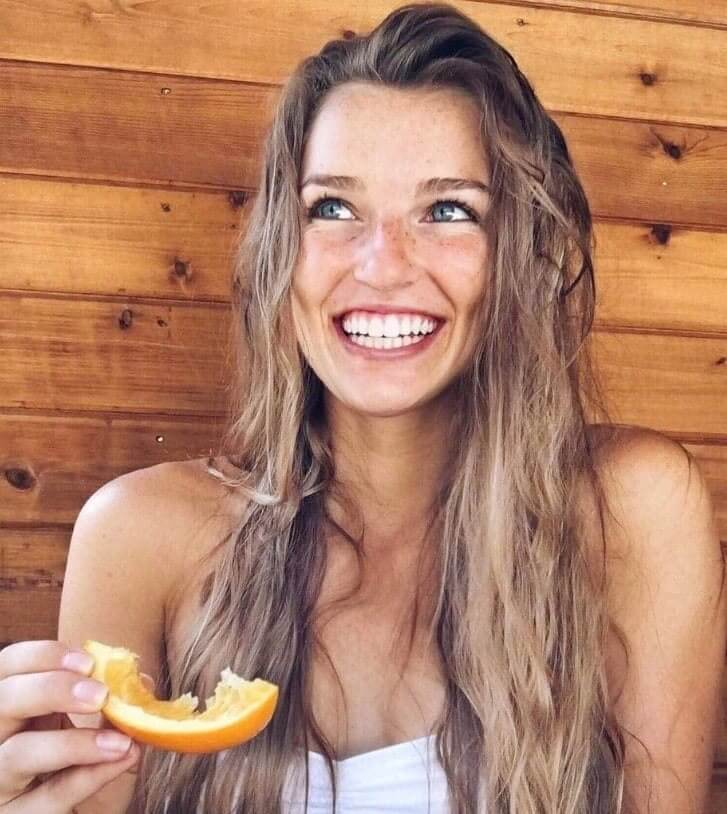 Now, she represents Canada in world tournaments and hopes to qualify for the next Olympics. She stands out at competitions because she has to wear a helmet due to her many concussions. This gorgeous girl won't let anything stop her from pursuing her dreams. 
9. Michelle Jenneke, Hurdling
While most people know Michelle Jenneke as an Olympic hurdler, she initially rose to fame in 2012 for her cute warm-up dance that was posted online. The video went viral, and there were remixes created from it.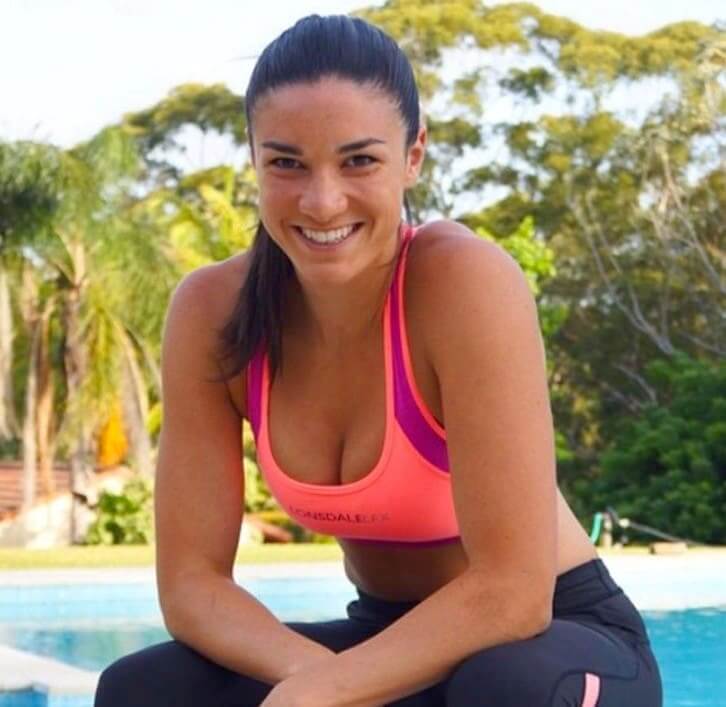 Jenneke hopes to compete in the next Olympic Games, and we can't wait to see her! Until then, you can follow her training journey on Instagram. 
10. Blair O'Neal, Golf
It seems that many of the blonde professional golfers also happen to be models like Blair O'Neal. She started her golf career while playing at Arizona State University, and then played professionally for ten years while establishing a modeling career.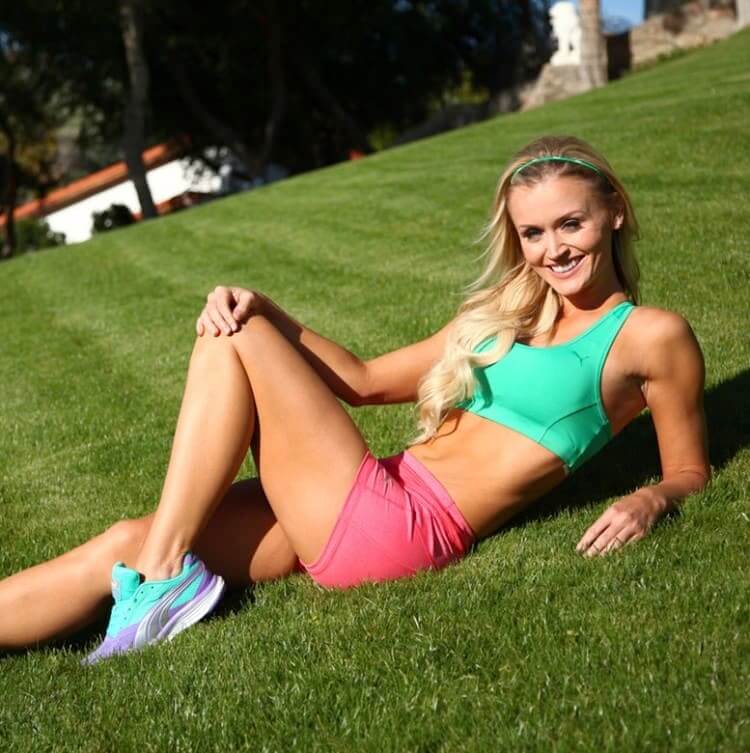 O'Neal has appeared in a variety of magazines including Sports Illustrated and Maxim. She is also the host on the Golf Channel. 
11. Aly Raisman, Gymnastics
Aly Raisman is a powerhouse in all aspects of life. She has won six Olympic medals and was the women's team captain twice. Raisman has been very vocal throughout her career about spread body positivity because of all the comments she has received on her body.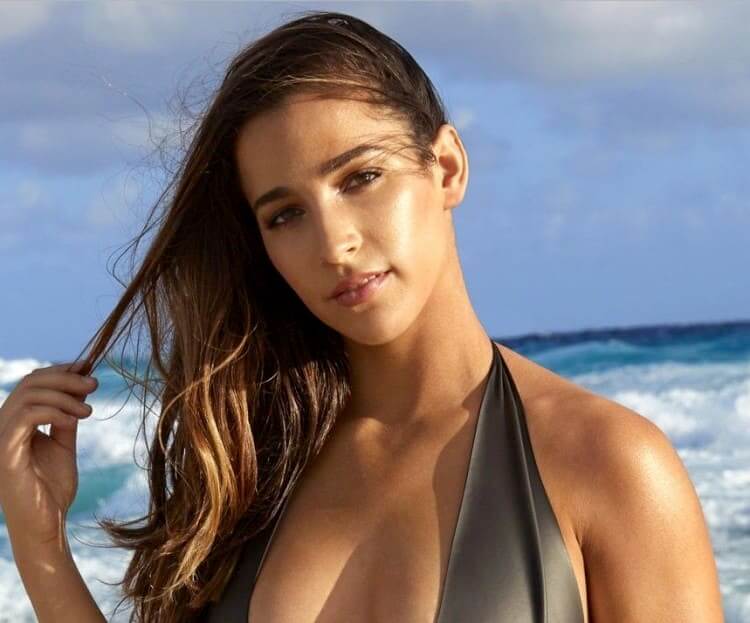 Not only is Raisman extremely talented and stunning, but she is also an advocate for herself and other gymnasts who were abused by the former USA Gymnastics team doctor. 
12. McKayla Maroney, Gymnastics
Mckayla Maroney was one of the members of the "Fierce Five" in the 2012 Olympics. She won a silver medal for her vault and a gold medal as part of the team. After the Olympics, she became a meme for her unimpressed face during the medal ceremony.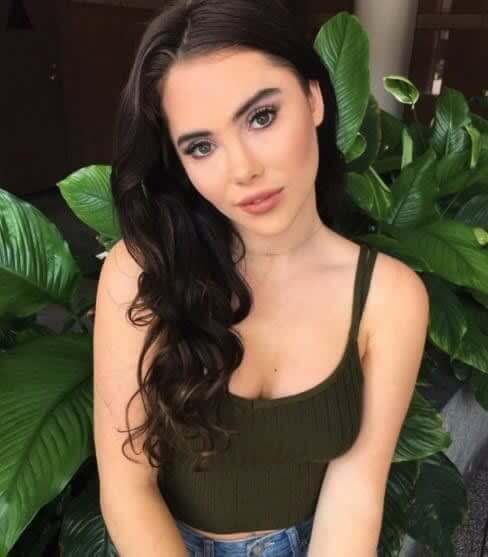 After the 2012 Olympics, Maroney retired and turned her focus to her music and modeling career, and recently released a song. Maroney was also another one of the many victims of the former USA Women's Gymnastics doctor, Larry Nassar. 
13. Katie Kearney, Golf
Katie Kearney has natural athletic abilities. Her dad was a former Dallas Cowboy NFL player, so she grew up in a sports-focused house. Before she started competing as a professional golfer, she won Miss Missouri.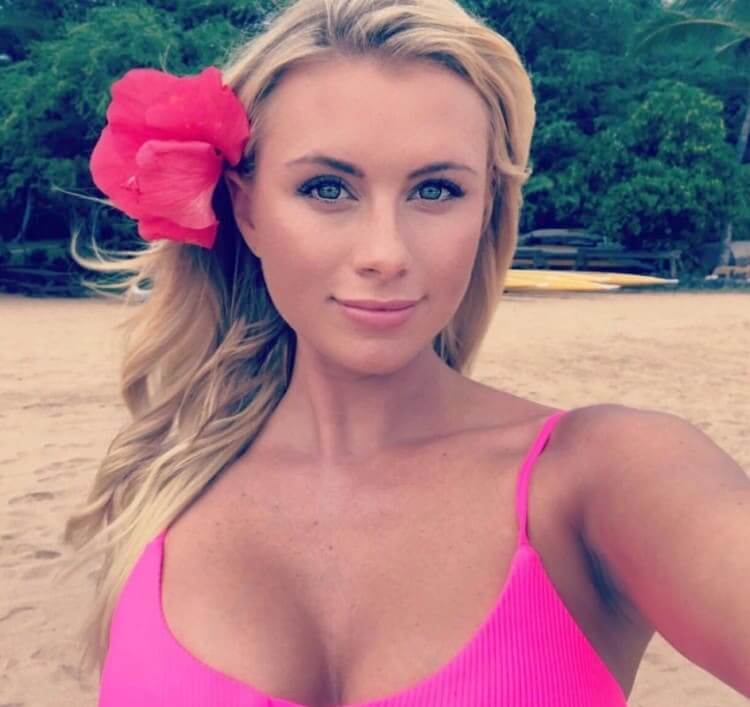 Kearney has hundreds of thousands of followers, and they love her selfies that she posts on a regular basis. 
14. Anastasia Ashley, Surfing
Anastasia Ashley is a professional surfer who began surfing at age five before she moved to Hawaii. Within the next year, she won her first surf contest using a board she found in a trash can outside her house.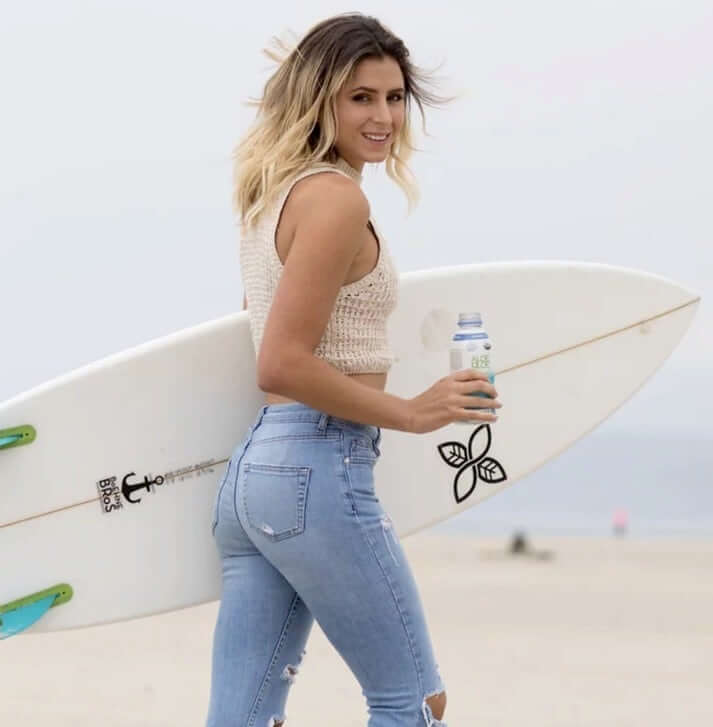 Ashley loves to keep her fans updated by often posting to her social media with lots of pictures of her and her fiance. 
15. Ronda Rousey, Mixed Martial Arts
Many people know Ronda Rousey for being one of the most famous MMA fighters in the industry. She started fighting was she was 11 years old, but it wasn't easy for her to advance into the professional world.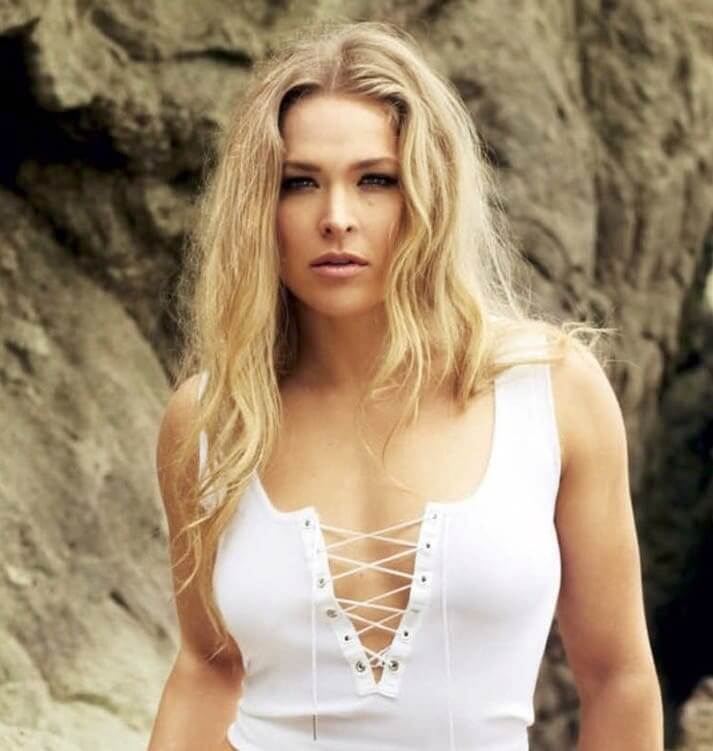 In 2011, she became the first American female to win a medal in Judo at the Olympics. She has won many UFC championships as well. Rousey was featured on the cover of Sports Illustrated in 2016, and she looked phenomenal. 
16. Rachel Wray, Mixed Martial Arts
Rachel Wray is known for her mixed martial arts career, but she didn't get there is a conventional way. She started out as a cheerleader at the University of Arkansas and then when professional by cheering for the NFL's Kansas City Cheifs.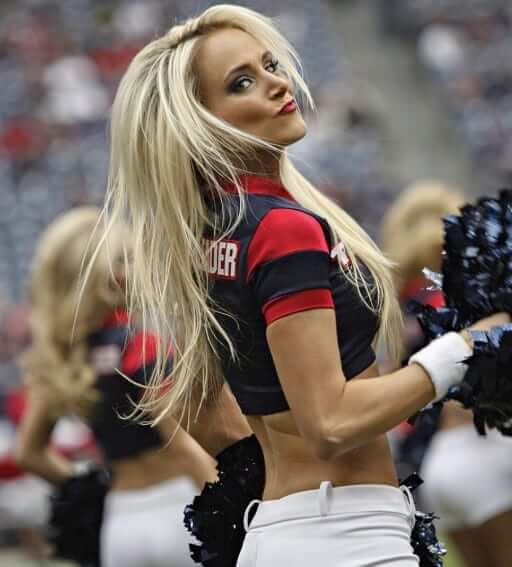 After her cheerleading career, Wray moved on to MMA fighting. She loves to stay active, and she says it was such an exciting career switch. 
17. Stephanie Rice, Swimming
Stephanie Rice is her name and swimming is her game. This athlete hails from the Land Down Under where she competed on behalf of her country in the 2008 and 2012 Olympics.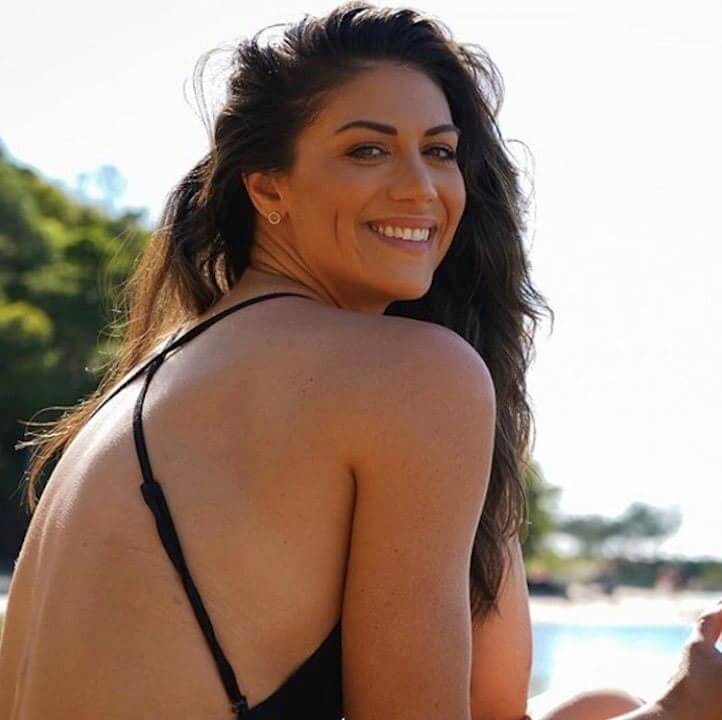 Rice is known for competing in the medley and medley relay, which includes all four strokes. She won three gold medals in 2008 but did not do well in 2012 because she had shoulder surgery while she was training. 
18. Serena Williams, Tennis
Serena Williams doesn't need an introduction because she is one of the most well-known tennis players around the world. In her career, she has won 23 major titles in the singles tournaments.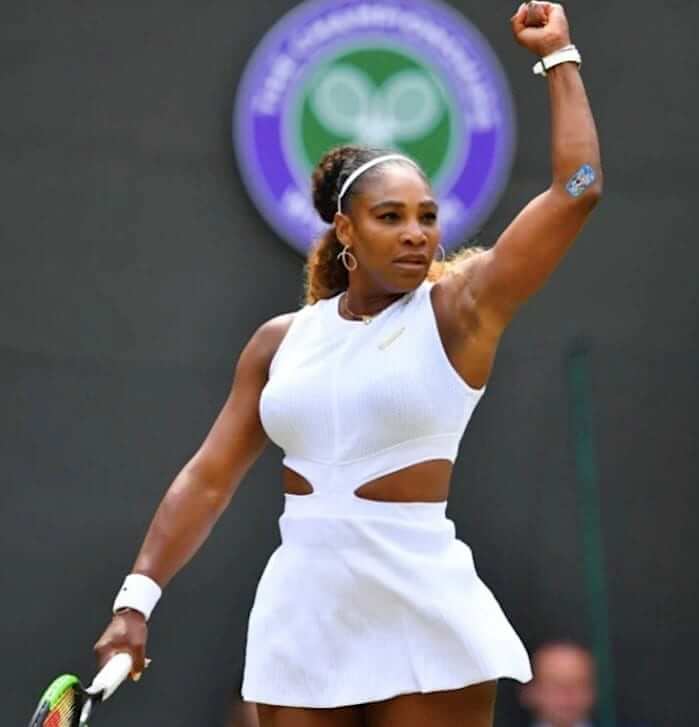 Williams is regarded as the greatest female tennis player of all time, and it took hard work and dedication to earn that spot. She is married to Reddit founder, Alexis Ohanian, and she has famous friends including Beyonce and Kim Kardashian. 
19. Ellen Hoog, Field Hockey
Ellen Hood was born in the Netherlands, and as a field hockey player, she doesn't get much recognition because the sport isn't widely popular. It should be known though that she has won multiple Olympic medals in the sport.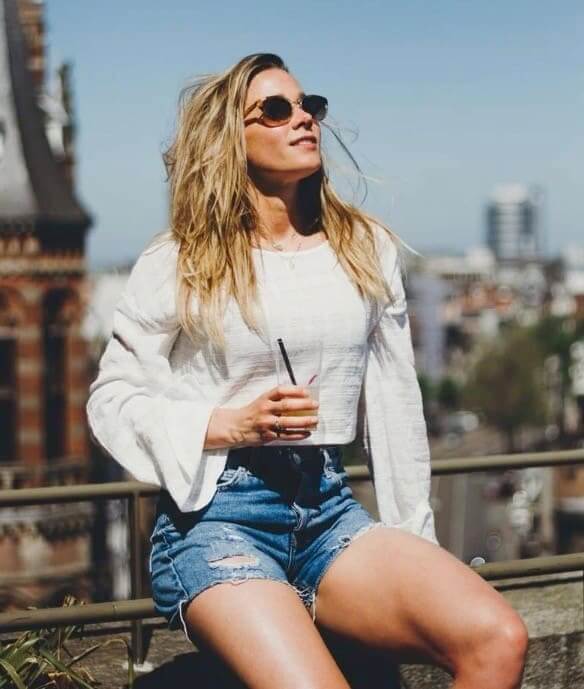 Hoog manages to stay relevant by posting to her social media often. Off the field, she enjoys modeling, spending time with her family, and watching movies. 
20. Darya Klishina, Long Jumper
The Russian long jumper has won herself many medals, including three gold medals at the European Indoor Championships. Not many people recognize her despite her accomplishments because the long jump is not a popular sport.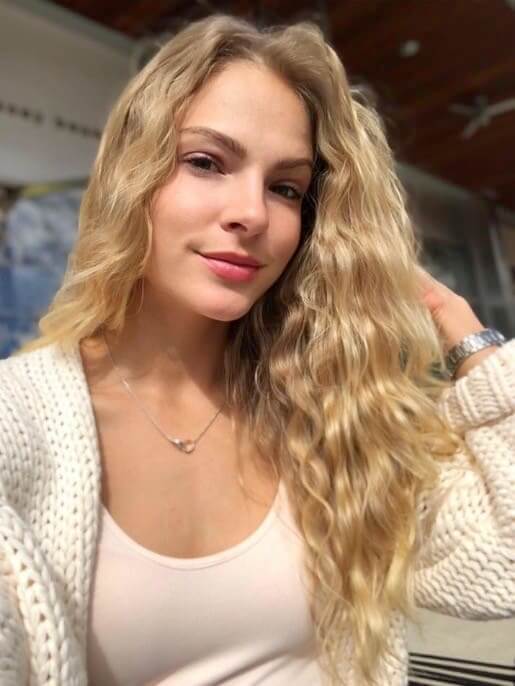 Klishina gained more attention for her Instagram page. She is flawless, and people can't get enough of her beauty. 
21. Summer Rae, Wrestling
Summer Rae is usually recognized by her stage name, Danielle Moinet in the WWE. She is also known for her modeling and American football career. She is an all-around athlete and it shows.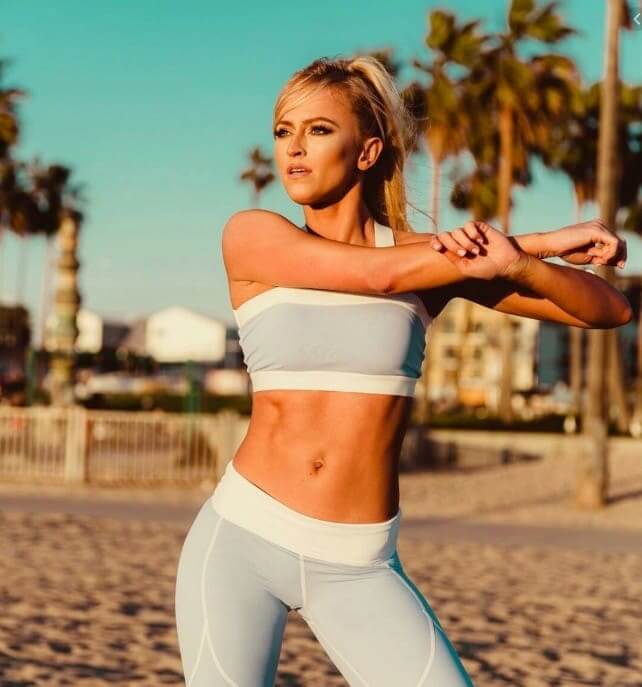 Rae gained more attention when she was a cast member on Total Divas during the shows third season. It's not easy to be in the WWE business, but her captivating personality works well for her. 
22. Caroline Wozniacki, Tennis
The Denmark native was a natural tennis star since she began playing. Caroline Wozniacki started competing when she was a teenager, and she gained attention from many. When she turned 18, she started competing professionally and made it to the finals of the US Open in 2009 and 2014.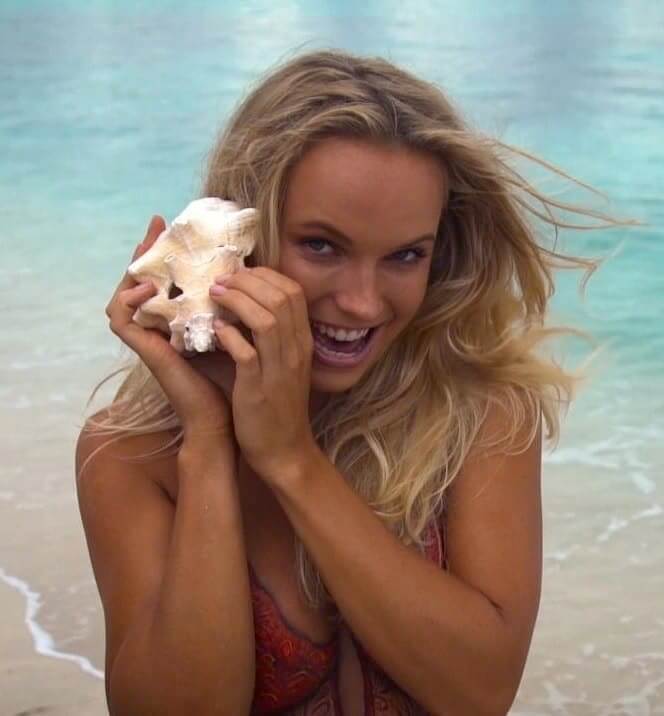 Her biggest win was in 2018 when she won the Australian Open. It was a major moment for Caroline after all the years she had spent training and competing. 
23. Camila Giorgi, Tennis
The Italian born tennis player wasn't always interested in tennis. Camila Giorgi has a short-lived gymnastics career before trying tennis. She caught the eye of the famous tennis coach, Nick Bollettieri, and he offered to coach her.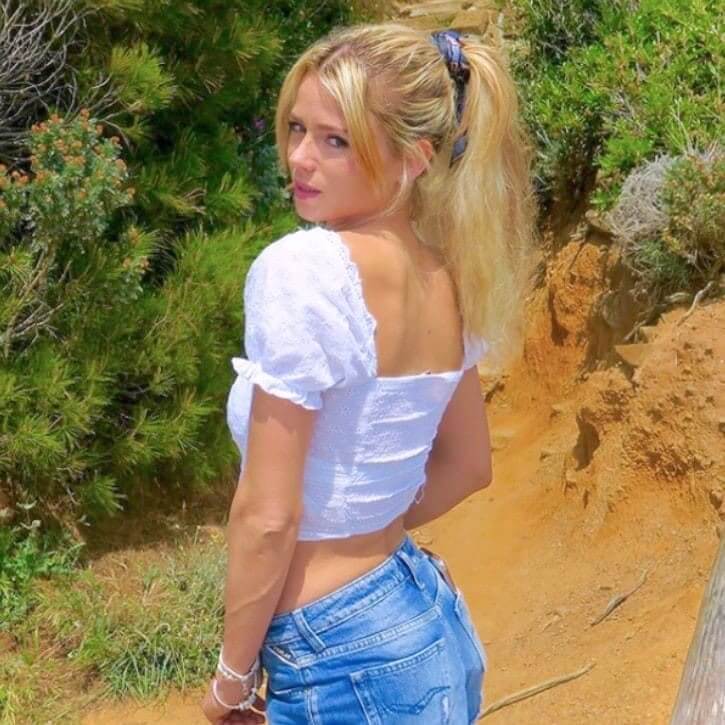 With Bollettieri's help, Giorgi started winning more often. She has competed in the US Open, French Open, Australian Open, and Wimbledon. She also attracts extra attention for her good looks. 
24. Elise Lobb, Golf
Most people know Elise Lobb from Fox Sports, where she was a host, but she got into the business by playing golf. She started playing when she was three years old, and went onto the collegiate level, but did not go pro.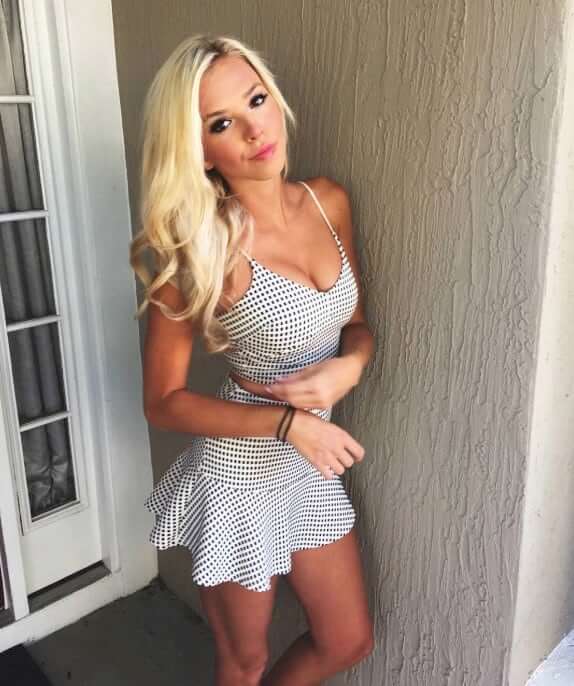 Lobb used her love for the sport to get the hosting job, and on social media, she can often be seen showing off her incredible physique and sense of style. 
25. Anna Kournikova, Tennis
You have probably heard Anna Kournikova's name because she is married to Enrique Iglesias, but she has accomplished so much on her own. She first signed a contract at ten years old and moved to Florida to train.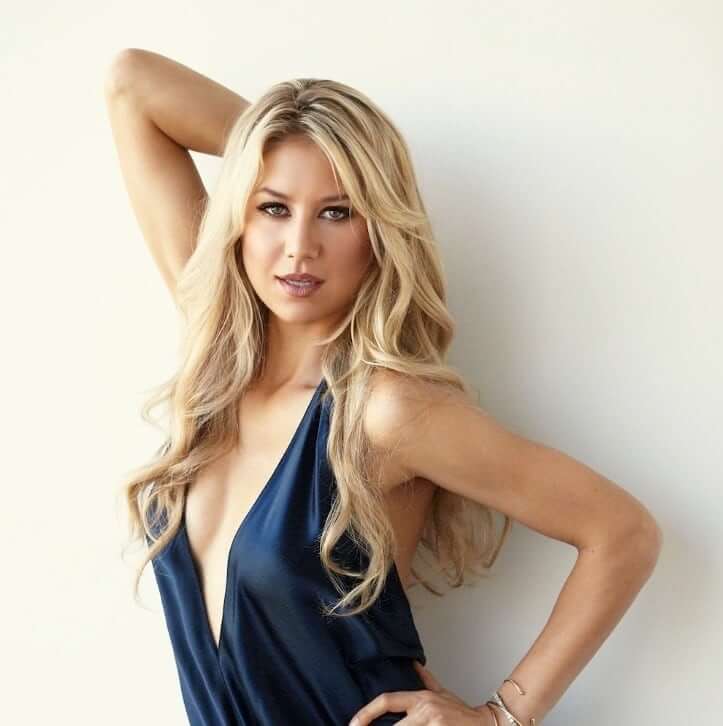 Kournikova has won many tournaments and has been gaining attention for her looks since she moved to America. At one point she was ranked the number one female tennis player in the world. 
26. Alex Morgan, Soccer
Alex Morgan has left her mark in the world of professional women's soccer. In 2011, she was the number one overall draft and made her professional debut on the Western New York Flash. Morgan also helped the FIFA Women's World Cup team win silver that year.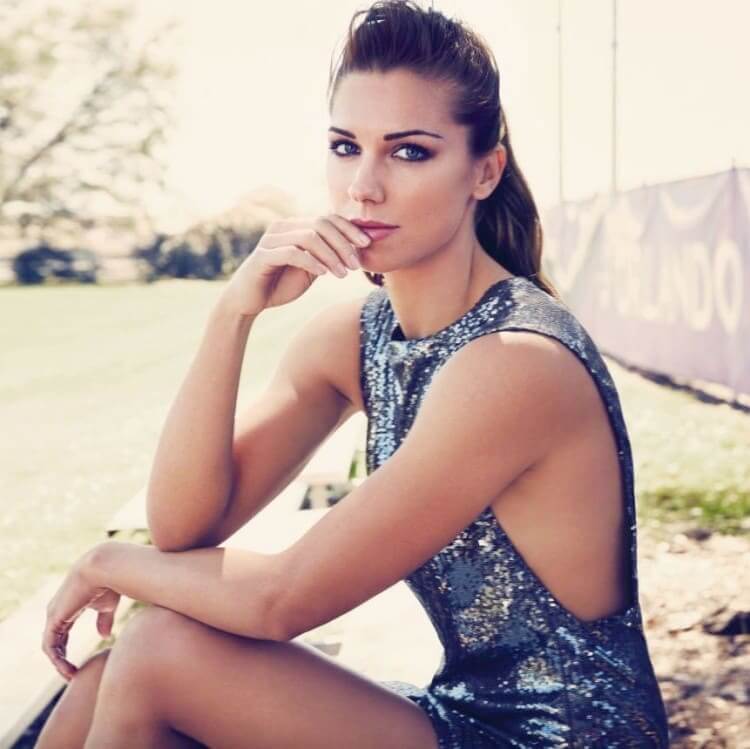 Morgan is the co-captain of the US national team, and she was an integral part of winning the 2019 World Cup championship in France. Her athletic abilities are like no other, and she is a natural beauty to top it all off.
27. Natalie Gulbis, Golf
Natalie Gulbis has had a passion for golf since she was just four years old. She grew up in southern California and spent her days running around in the sun. By the time she was seven, she had won her first tournament.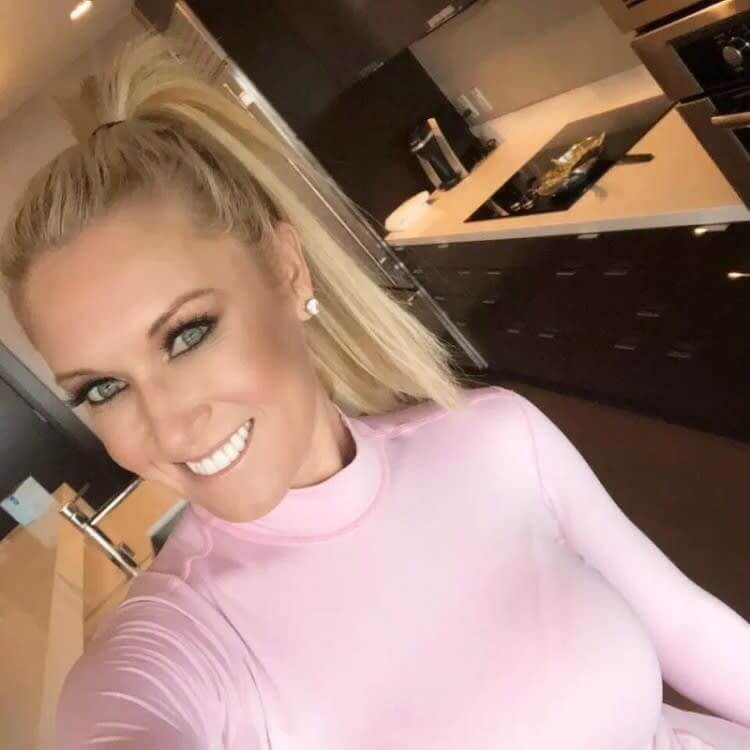 Gulbis was only 24 when she won her first national competition. She has also grown her online following by sharing photos of her modeling and golfing. 
28. Eugenie Bouchard, Tennis
Eugenie Bouchard has accomplished many things throughout her impressive tennis career. She was the runner up at the 2014 Wimbledon Championship and she reached the semi-finals of the Australian Open and French Open in the same year.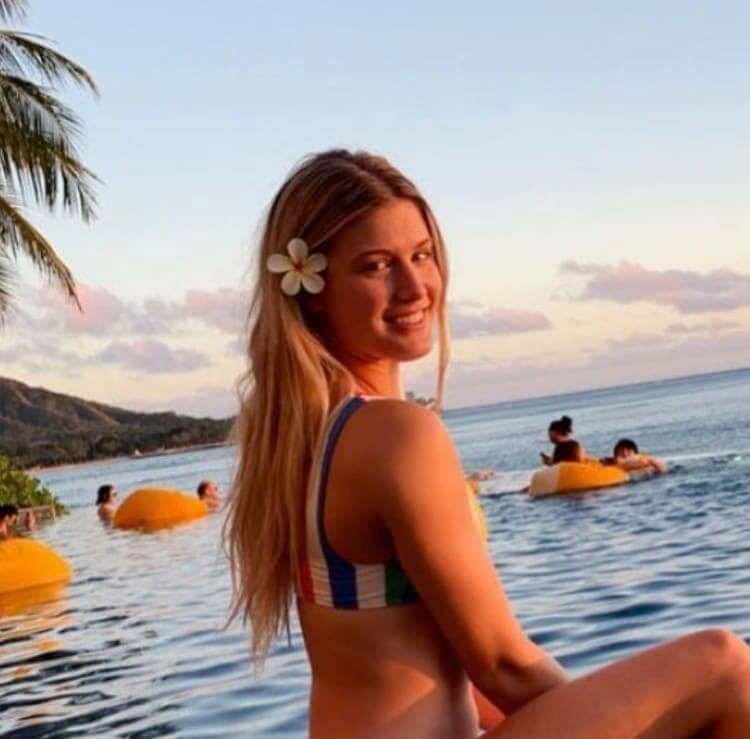 Bouchard has a large following because people love to see what she does off the court. She is gorgeous, and people enjoy seeing her in a more relaxed state when she isn't competing. 
29. Lexi Thompson, Golf
Lexi Thompson is only 25-years-old, and she has managed to do so much with her gold career. At 12-years-old, she was the youngest golfer ever to qualify for the US Women's Open. She went pro when she turned 15. A year later, she won the LPGA tournament and became the youngest-ever to win.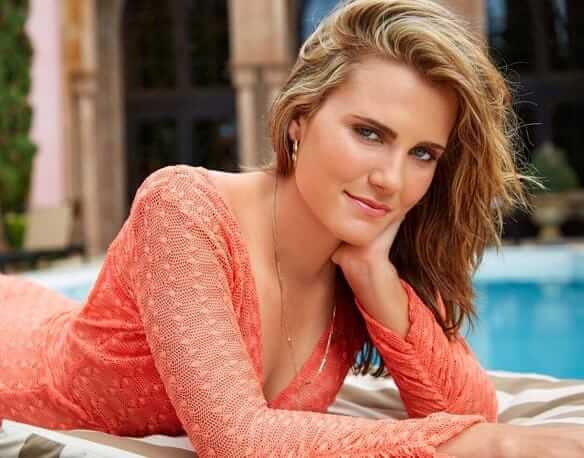 Thompson has won nine LPGA tournaments and the Kraft Nabisco Championship. Not only has she been successful with golf, but she has also gained an online following because of her practice and fitness posts. 
30. Meghan Hardin, Golf
Meghan Hardin came into the public eye for golf at just 19 years old when she appeared in the Big Break Atlantis event. She was a very fierce competitor from the start.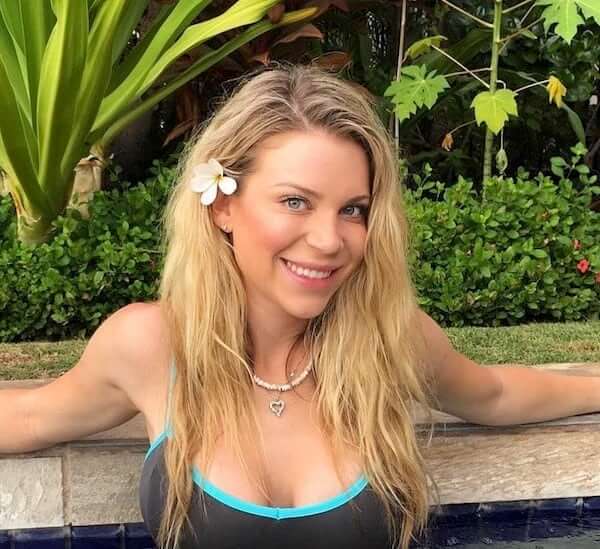 Hardin impressed many people, and it didn't hurt that she was beautiful to top it off. People say she is a risk-taker when she competes, but it usually pays off. 
31. Allison Stokke, Pole Vaulting
Allison Stokke has impressed many people with her pole vaulting skills since she was in high school. She broke many records throughout her high school career, and she got extra attention because of how beautiful she is.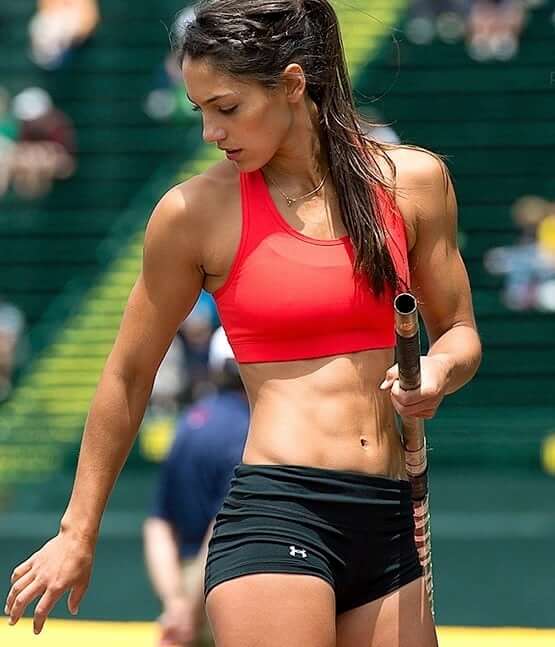 It ook Stokke a while to get used to all the attention, but it helped her career take off. Today, she is a sports model and is married to professional golfer, Rickie Fowler.
32. Lucy Robson, Golf
The British golfer has spent most of her career playing in the United States. Lucy Robson has won some important competitions including the Treasure Coast Player of the year twice in a row.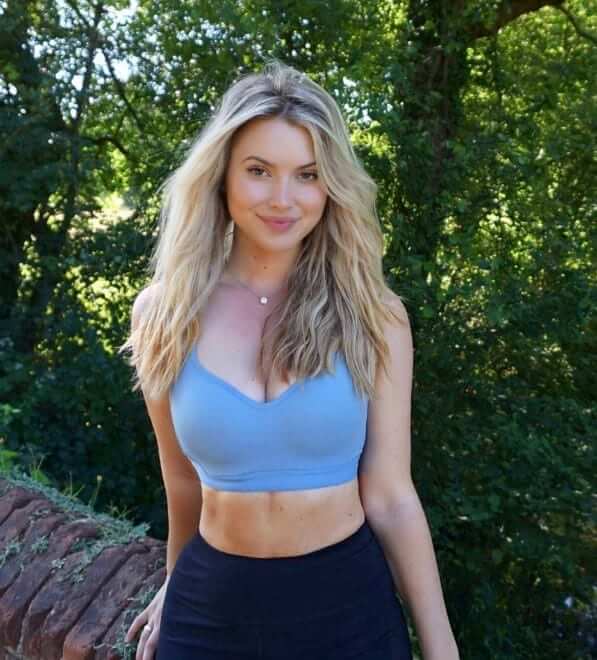 Robson has gained a large social media following because of her beauty. Recently, she shared a photo of her home golf simulator to give fans an inside look at how she continues to train. 
33. Alexandra Raeva, Curling
Alexandra Raeva is a member of the Russian national curling team who competed at her first Olympics in 2014. Although her curling fame didn't last long, people were captivated by her beauty.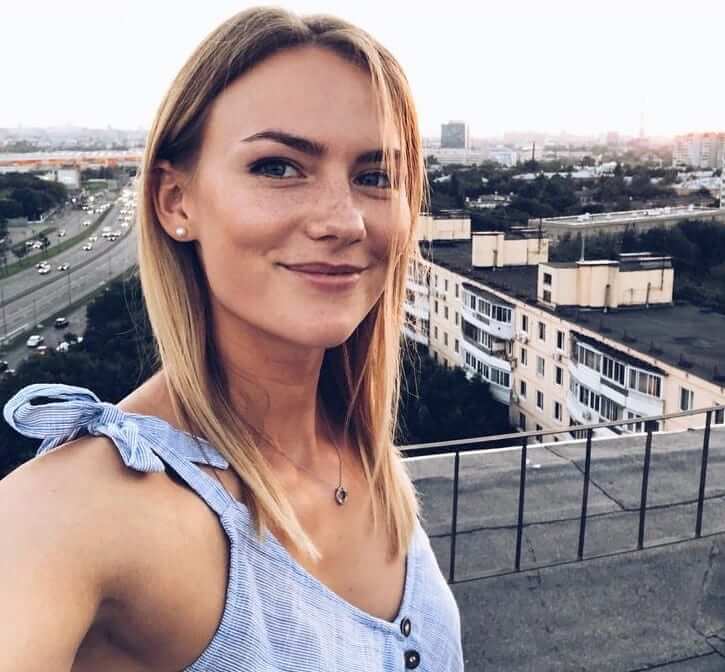 Before the Olympics, she competed on the Russian junior national team, where she won gold in 2013. Today, Raeva is married and has a baby girl who she often posts pictures of on her Instagram. 
34. Ali Kreiger, Soccer
Playing soccer runs in Ali Kreiger's blood. Her father was a professional soccer player and coached for ten years, so it was natural for Ali to pick up on the sport. She has represented the United States in three FIFA Women's World Cups and won twice.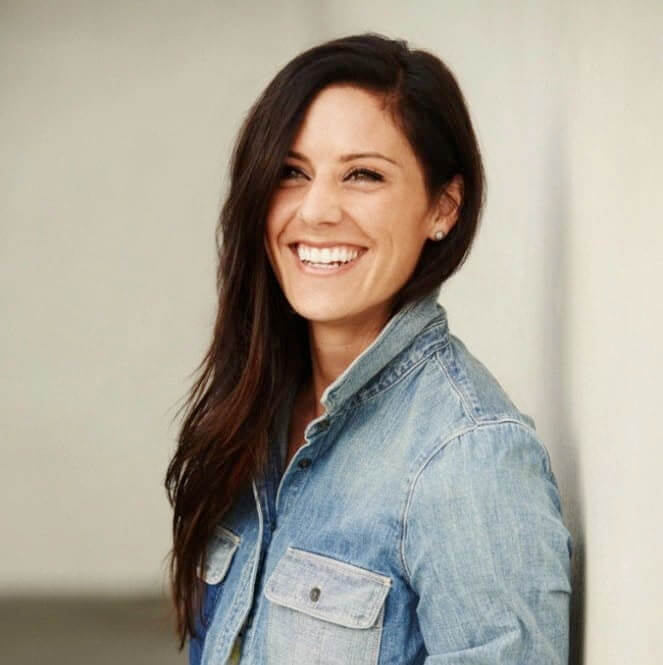 Krieger is one of those women who is naturally beautiful. She shines on and off the field, and we commend her for her hard work and skills. 
35. Gabby Douglas, Gymnastics
Gabby Douglas is an extremely popular gymnast who was part of the "Fierce Five" and "Final Five." She started gymnastics when she was six and won her first state competition when she was eight.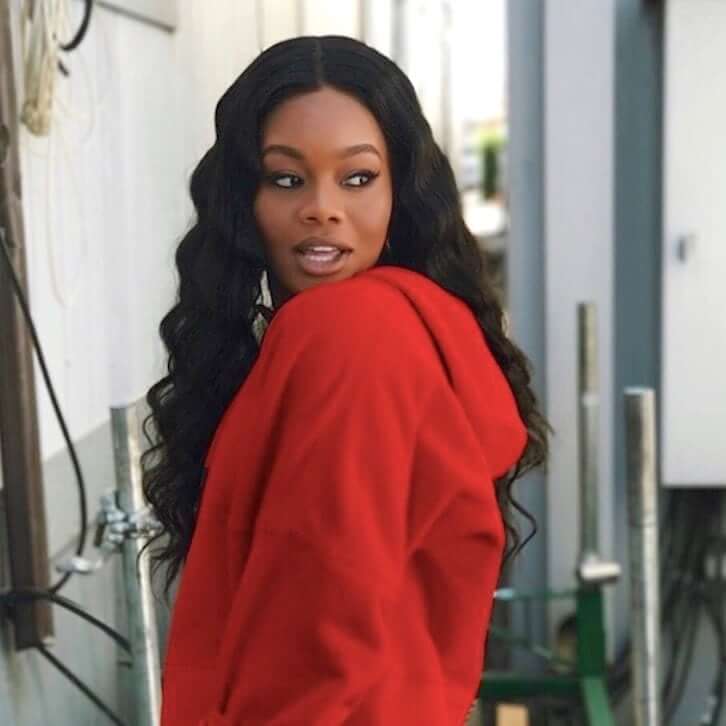 Douglas was the first African-American to win the individual all-around tournament. She is only 24, and she has broken so many barriers for girls just like her. 
36. Hilary Knight, Ice Hockey
Despite growing up in California, Hilary Knight found a love for the ice rink, where she started skating and playing hockey. At a young age, she moved to Illinois, where it is much colder, and then she went to the University of Wisconsin to play for the women's team.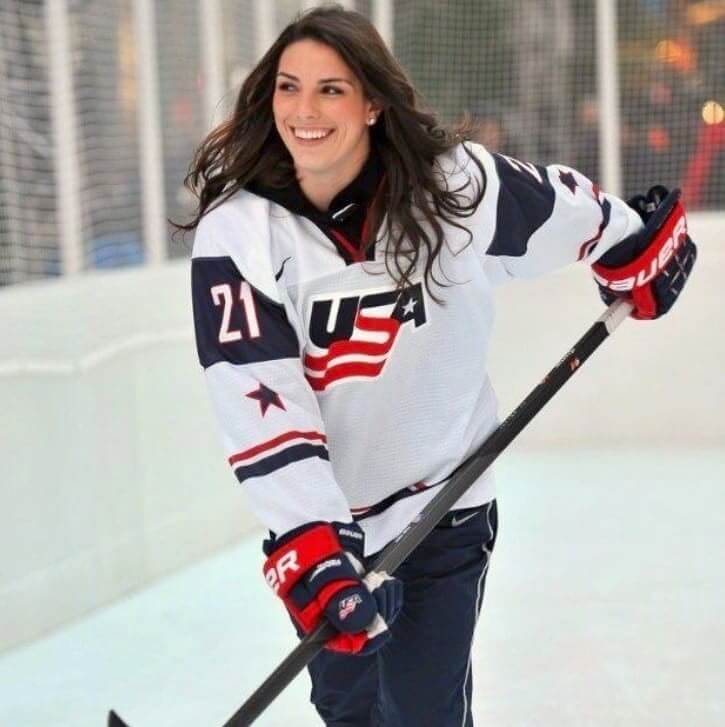 After college, Knight was recruited to play professionally in Canada, although she has represented the US team in the Olympics three times. 
37. Chloe Kim, Snowboarding
When she was just four years old, Chloe Kim started snowboarding, and by the time she was six, she was competing. She was the youngest woman to win a gold medal in the Olympics when she was just 17.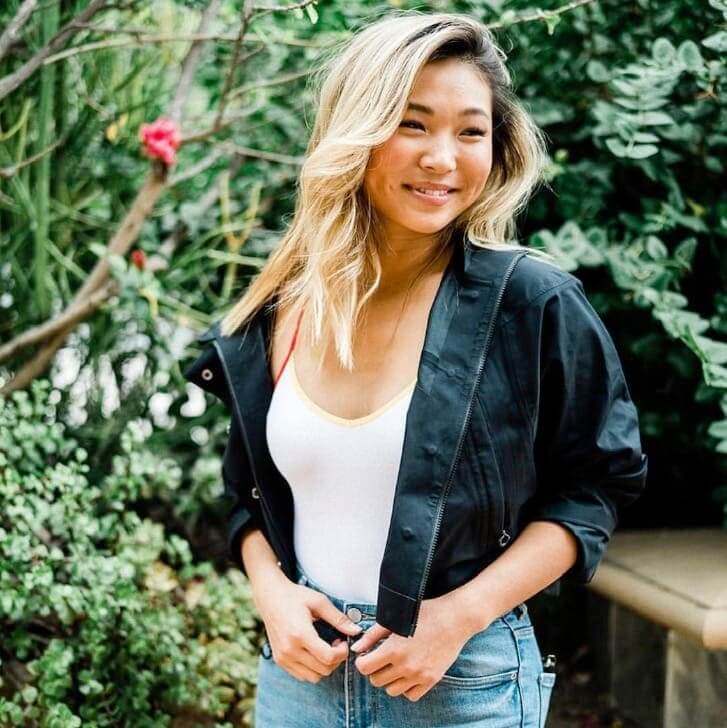 Chloe hopes to compete in the next Winter Olympic Games, and in the meantime, you can find her on Instagram, where she posts funny photos that show off her quirky personality. 
38. Antonija Sandric, Basketball
Most people are more inclined to follow men's basketball, but there are some pretty incredible players in women's basketball like Antonija Sandric. She plays for the national team in Croatia and has competed with them at the Olympics.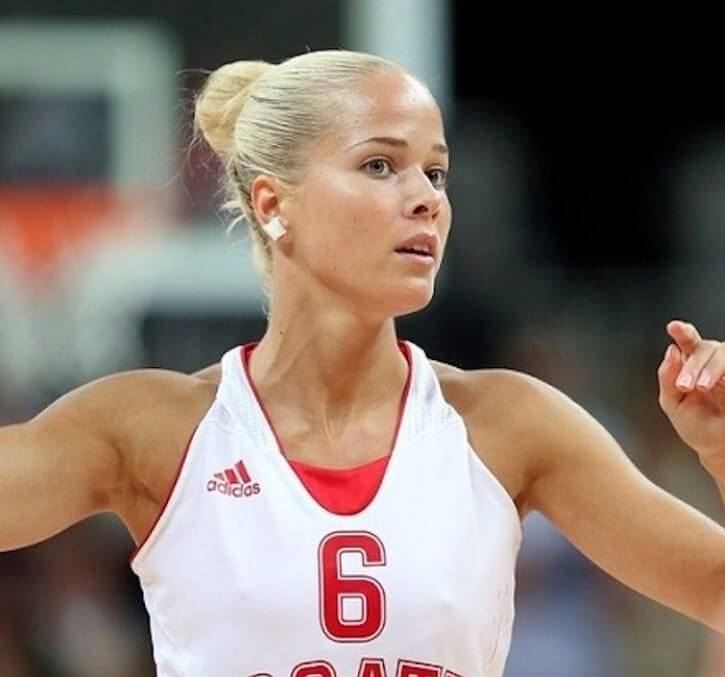 Sandric is known for being quick on her feet and very capable of outsmarting her opponents. Some people have even described her as the female Lebron James. 
39. Silje Norendal, Snowboarding
Silje Norendal is an extremely talented snowboarder who looks like she could be a character in Frozen. She was born in Norway and found a love for the sport very early in life.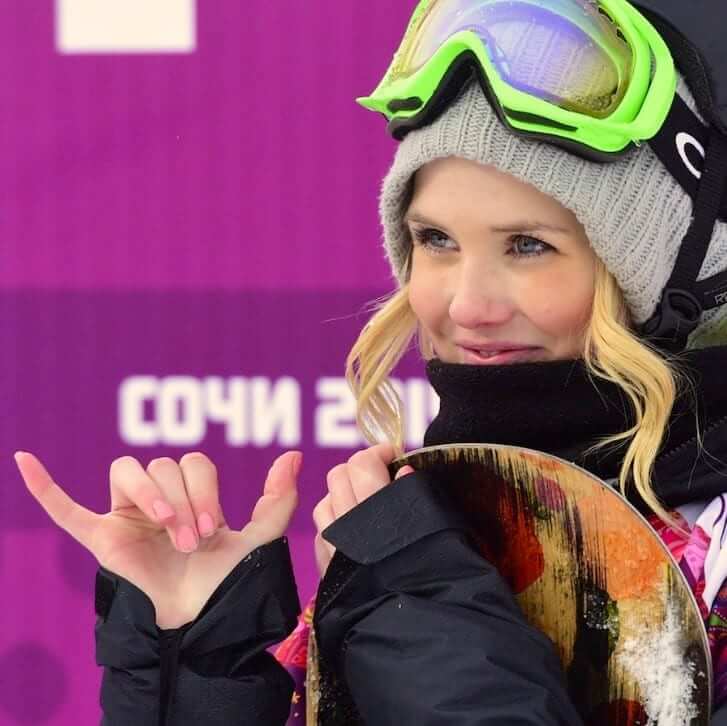 Norendal has won many gold medals at the Winter X Games, and she also competed at the Olympics but did not place. There is still hope that she will get the chance to win a medal in the next games. 
40. Danica Patrick, Race Car Driving
Danica Patrick is the most well known female race car drivers in the world. She is also a female icon because she smashed so many stereotypes during her career.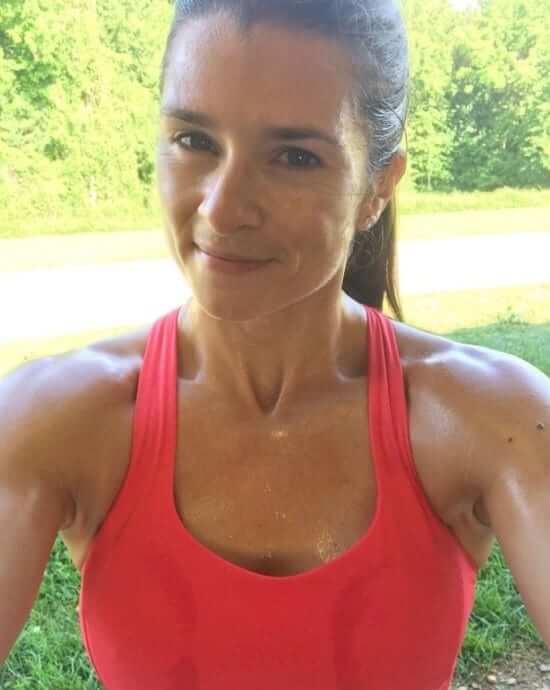 Patrick dropped out of high school to pursue race car driving, and it was a decision that paid off. She is considered the most successful woman in the history of the sport, and she is the only woman to have won the Indy Japan 300. 
41. Becky Lynch, Wrestling
Rebecca Quin as born in Ireland and people know her by her stage name, Becky Lynch. She started watching wrestling on TV at a young age, which sparked her interest for the sport.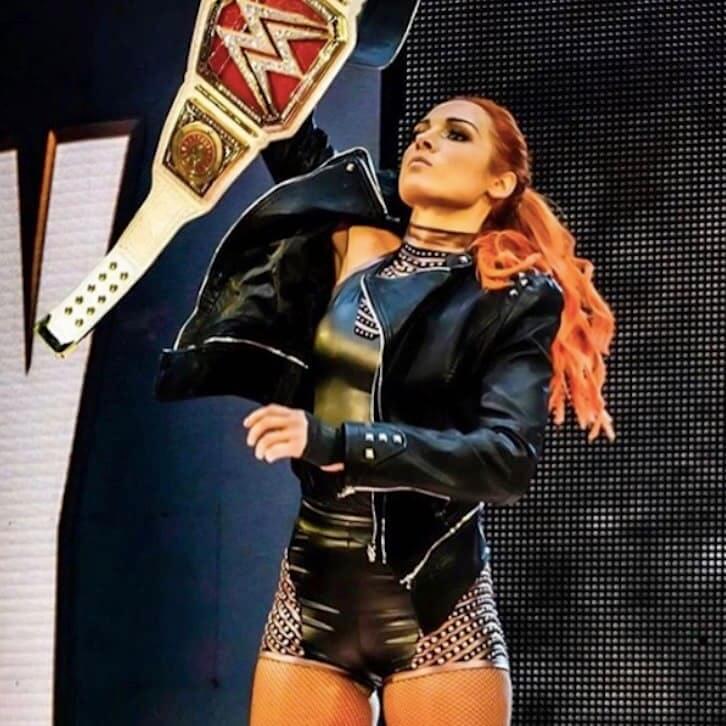 Lynch's career started in Europe before she moved to the United States to wrestle for the WWE. She also dipped her toes in acting, as seen on Total Divas​.