7. Christmas Tastes Good
This Christmas Twins Edition will crack you up just like they're trying to crack those Christmas lights.
Maybe the twins are like, "If you won't feed us then we will eat these lights and Christmas ornaments."
8. Nailing The Hands Under The Chin Look
The baby on the right is most of us in history class. One should leave things to the professionals.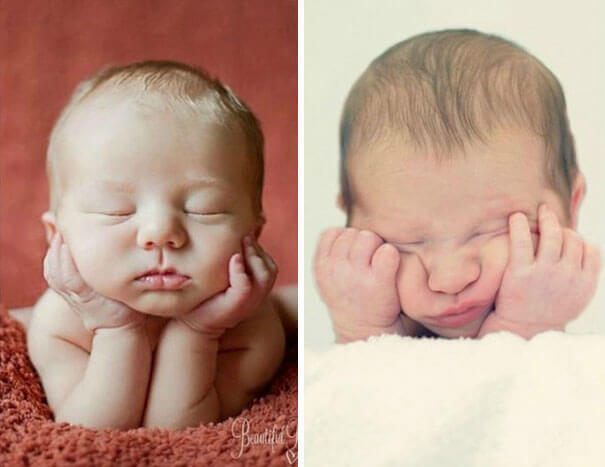 It is because a professional took the shot on the left and it is not safe to take it without training properly.
9. Am I A Joke To You?
Babies always look so cute, and ironically their cuteness peaks whenever they are angry. Just look at the baby and tell us how can any of you not love a baby.
The baby is like, "Why? Tell me why are you always doing this to me?" Still, we feel that sometimes reality is so much better than perfection.
10. Delivering The Priceless Look
Oh God, this is so hilarious. This made us bust out laughing. The look on that baby's face is priceless!!
And how many of you feel that the baby on the right is cuter? And we want to make it clear that we don't have anything against the baby on the left.
11. Like Mother Like Daughter
Hey, we don't think the first mother-daughter photo is bad, but the second one is way better. We really love the little girl's expression.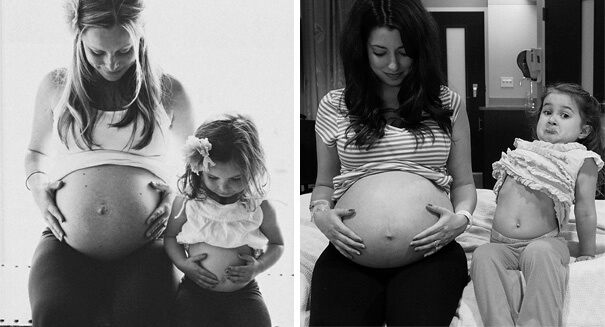 We don't get these people who try to get kids to be perfectly still and dull. We love photos of kids that show off their spunk and personality.
12. A Few Moments Later
Ah, this is hilarious stuff. We do feel bad for the father, but no sane person can deny the fact that the baby feels super satisfied. Just look at his face and you can easily notice the relief.
This is a priceless memory for the parents, especially the dad. In the shot on the right, the father and baby switched facial expressions. Amazing stuff!