7. Sibling Rivalry
Any older sibling, even if they are only older by a few minutes, would probably say the same thing — those times when they were an only child and had all their parent's attention.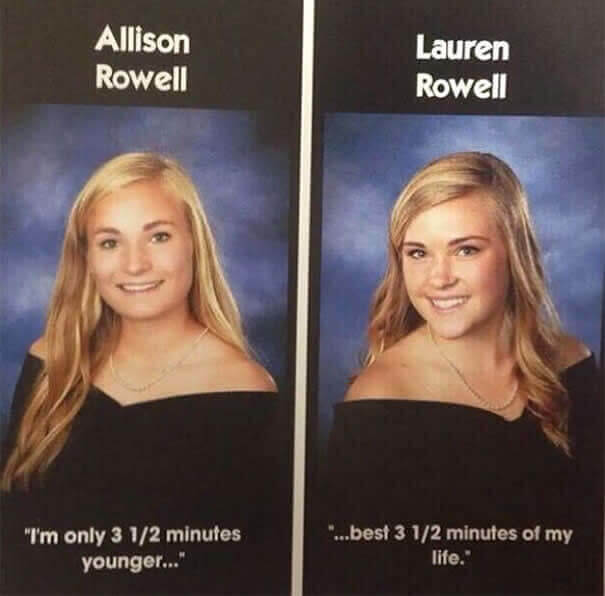 If you are an older sibling, did you enjoy the time better before your siblings were born? 
8. Don't Let Him Fool You
Have you ever received a spam email saying that a prince or princess from a foreign country needs you to help them by sending them money? Hopefully, you knew it was fake and didn't send money. 
No one else could pull off this joke like him, and it's so creative. The person next to him should have written, "I won't fall for that scam a Segun time." 
9. If You Can't Laugh At Yourself, No One Can
Can he wiggle his ears like Alfalfa from The Little Rascals? Don't try to whisper around him because he hears everything.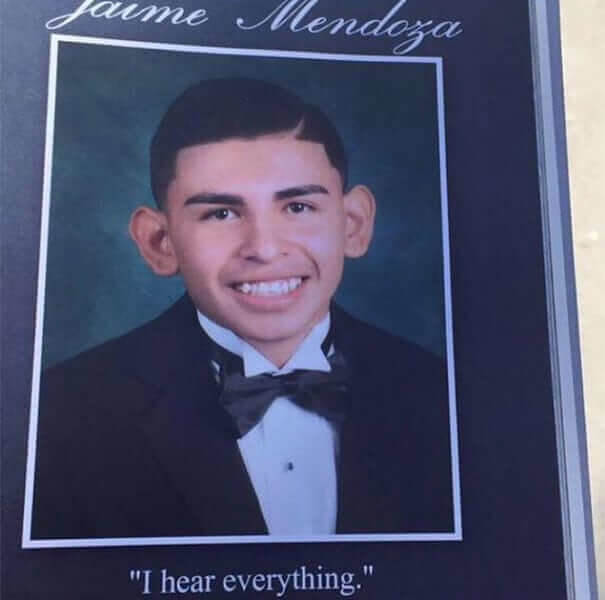 His ears might be big, but his eyebrows are perfection. 
10. "It's Hard Being A Single Mother, Especially When You Have No Children And Are A Teenage Male."
This is the most random quote ever, but it is absolutely hilarious. How did he come up with this brilliant quote that will gown down in yearbook history?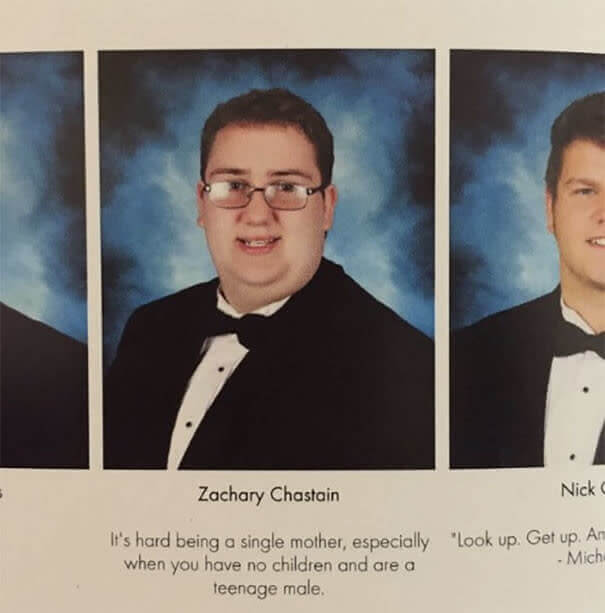 Years from now, his children will see this and wonder what their dad was thinking. 
11. Professor Quirrell Is That You
A hijab is worn by women to maintain modesty, typically for Muslim women. In Harry Potter and the Sorcerer's Stone, Professor Quirrell wore a head wrap to hide the fact that Voldemort had possessed him.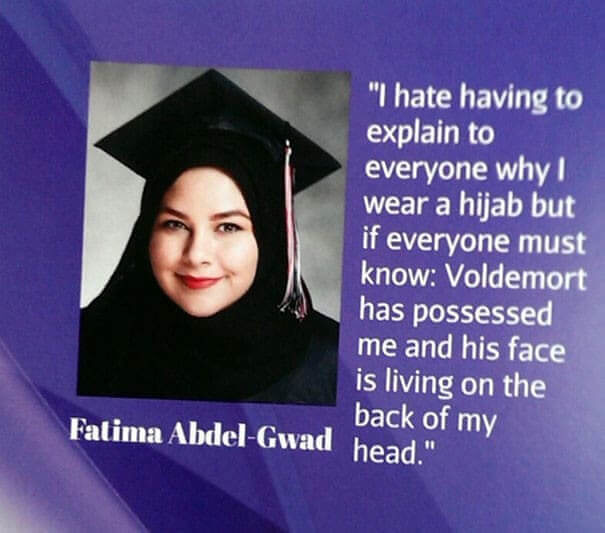 It is much funnier to tell people that you are walking around with Voldemort than giving them an actual explanation. 
12. A "Can Do"Attitude
Wow, this guy should be a motivational speaker. He made being called trash a compliment. No one wants to be called trash, but now it is something positive. 
Also, it's like saying, "yeah you're trash, but that doesn't mean you fully suck."