Has someone ever done something mean to you, and you plotted revenge? Although revenge might be morally questionable, it is hard to deny how good it feels to get sweet vengeance. Sometimes it is petty to seek revenge, but the stories that people have shared are hilarious. From taking the labels off all the canned food to standing someone up on a date, people had some fantastic revenge stories, and we have compiled the best ones. Continue reading to find out the funniest ways people got revenge.
1. Pumpkin Disaster
Every year this person would set up a pumpkin display outside their house for Halloween, and each year the same person would come and run it over with their car. 
They got so fed up with the person ruining their pumpkin, so they bought the biggest pumpkin they could find and filled it with cement. When the person tried to run it over, they broke their car axle. That will show them not to mess with another person's pumpkin.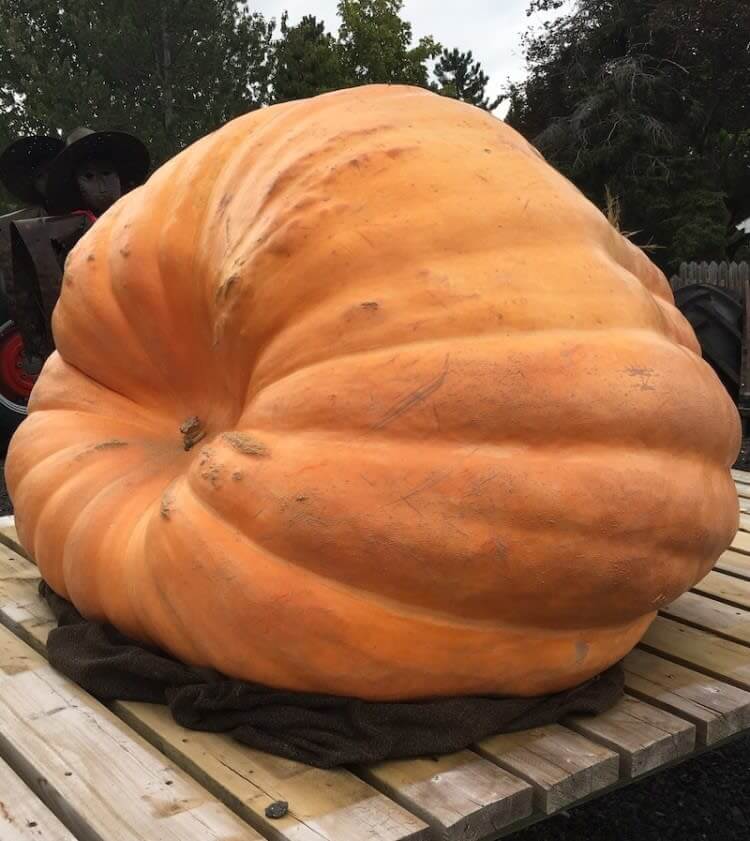 2. Don't Mess With Someone's Coca Cola
When you bring lunch to work, there is a small chance that someone might take it. There is always one food thief in an office. This person was bringing their lunch with a diet coke every day, and someone would steal their diet coke every time. After it was stolen many times, the person wanted to find out who was taking their soda. 
One day when they brought in their lunch, they put mentos candy into their diet coke and twisted the cap on tight. Later in the day, they heard one of their coworkers yelling from the kitchen because they had opened the soda and it exploded. The person finally found out who was taking their coke, and knew they wouldn't do it again.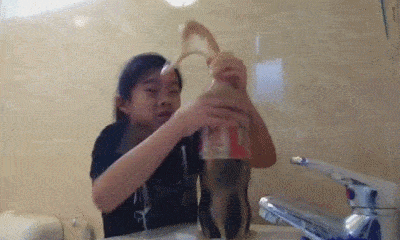 3. You've Been Cropped
High school bullies are the worst. They usually never learn their lesson, and everyone is afraid to stand up to them. One girl recalled that when she was in high school, there was a mean girl who would spread rumors about her to everyone. 
The girl was head of the yearbook committee and decided to use her power to get back at the bully. She cropped and blurred her out of every photograph so the bully wouldn't be in the yearbook.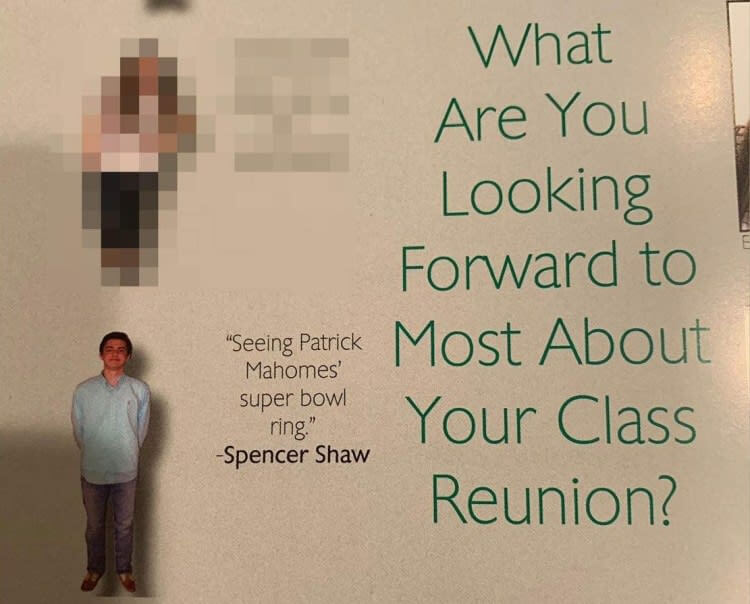 4. Nature's Revenge
This person had heard that their roommate was saying nasty things behind her back. She decided to move out when her roommate went on vacation.
Her roommate left her car behind while she was gone, so she decided to spread birdseed on and around it to attract birds. The birds started to gather around the car regularly because they associated it with the birdseed, and her roommate had to deal with the birds every time she went to the car.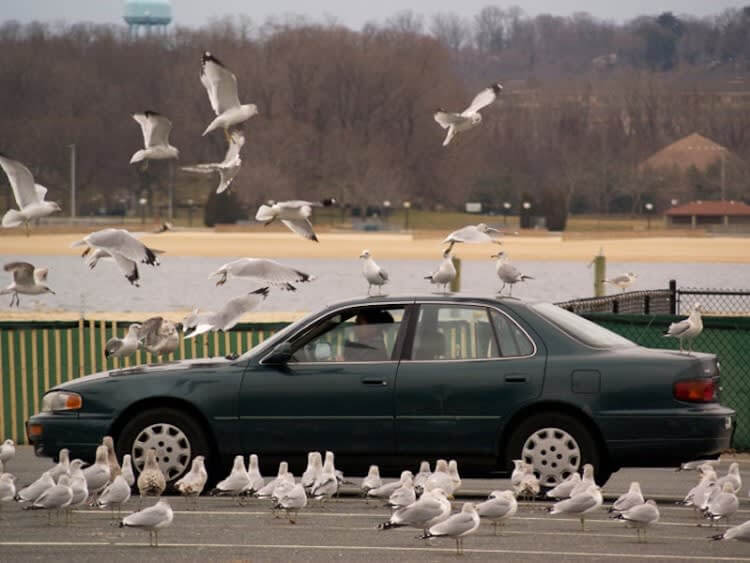 5. Cheaters Get Their Cars Repossessed
A woman's boyfriend was very behind on his car payments, and she found out that he was cheating on her. Instead of breaking up with him right away, she called the car lot to tell them where the car was hidden. 
She was with him when he got the call that his car was being repossessed, and he was so upset. She later broke up with him but never told him that she called about his car.  
6. Tattoos Are Forever, But Relationships Aren't
No matter what, never agree to get your partner's name tattooed on your body because it cannot be erased. This couple had been dating for a few years and had talked about getting each other's names tattooed. It was never a serious conversation, but it was something fun they thought about. 
The girl found out the guy had been having an affair, and she decided it would be a good time for them to have a serious talk about those tattoos. She convinced him to get it done with her and insisted he went first. Once his tattoo was complete, she told him she knew he was cheating and broke up with him.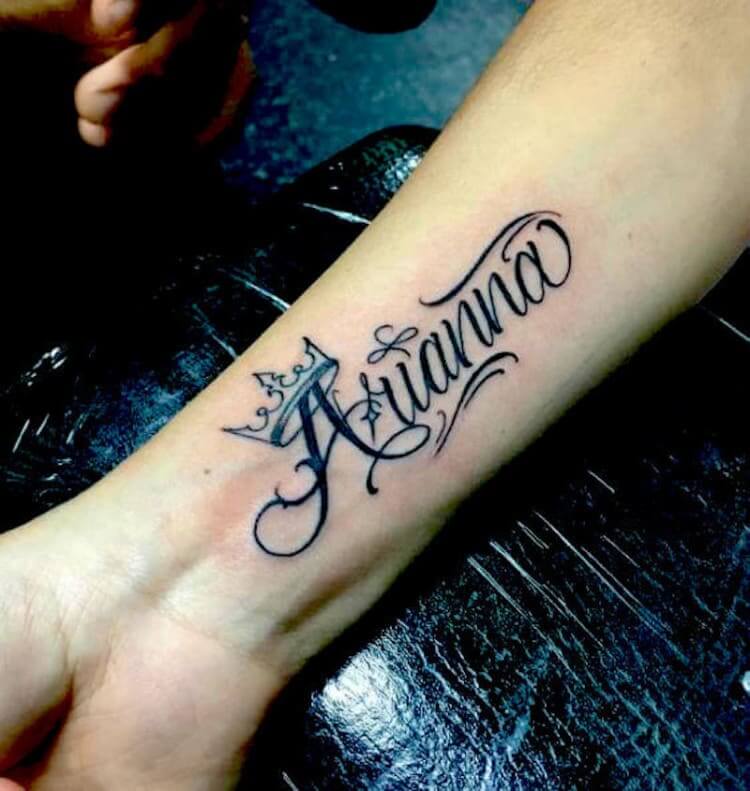 7. Waiting For The Perfect Moment For Vengence
Siblings are the best when it comes to planning revenge. This person said that when they were six and their brother was four, their parents took them to Mcdonald's. The younger brother had gotten a really long fry in his meal, and he was so excited. Before he had time to show his parent's his older brother ate the fry. 
Years had passed, and the older brother found an extra-large chip in a Lay's bag. Before he could take a picture to show his friends, his younger brother ate the chip, and finally got revenge after twelve long years.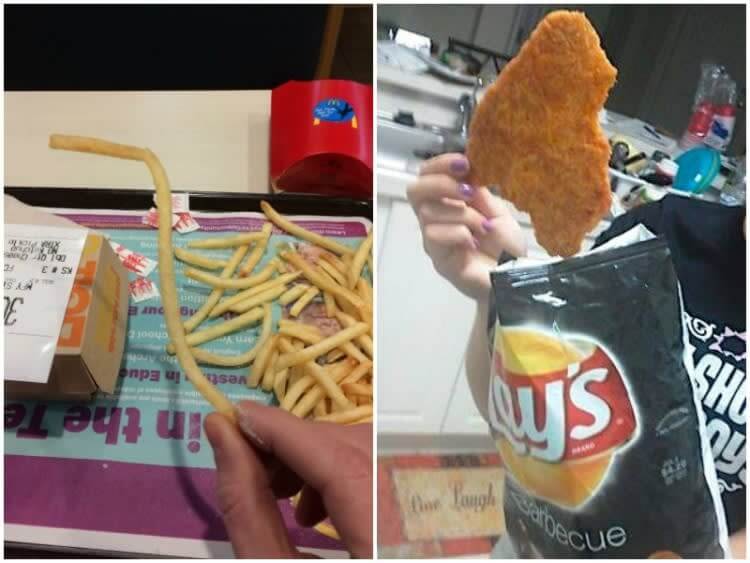 8. Finally Clean
During college, most people live in the on-campus dorms at some point. You are usually sharing a room with someone else, and it might be a stranger. This girl was sharing a room with someone who would never clean and would leave their stuff all over the place. 
They got into a huge fight once, and while her roommate was in class, she packed up all her stuff, including the kitchen utensils, shower curtain, and toilet paper, and moved out. At least half the room was clean now.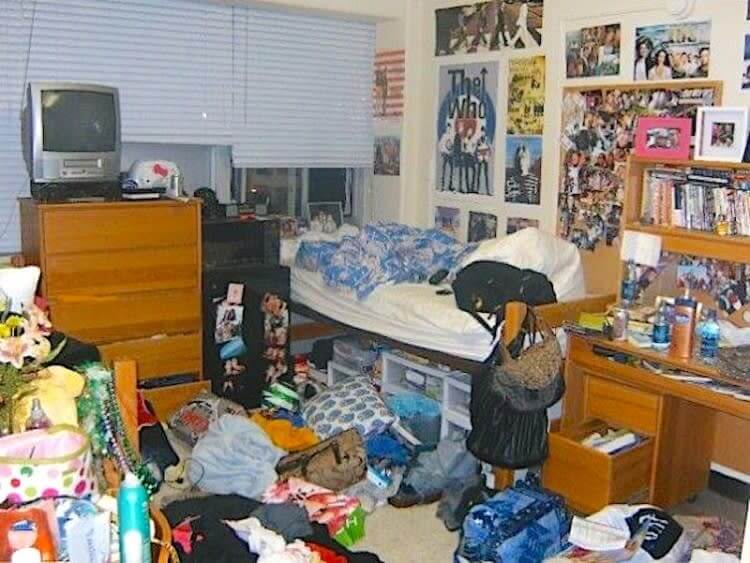 9. "Release The Crickets"
When you split up with a partner it is uncomfortable, especially when there are children involved. This woman said that her ex kicked her and her kids out of the house with nothing but the clothes they were wearing. She was later allowed to go pack up her stuff while he wasn't home. 
Before she left, she released 100 crickets into the master bedroom as her parting gift to him for the way he treated her.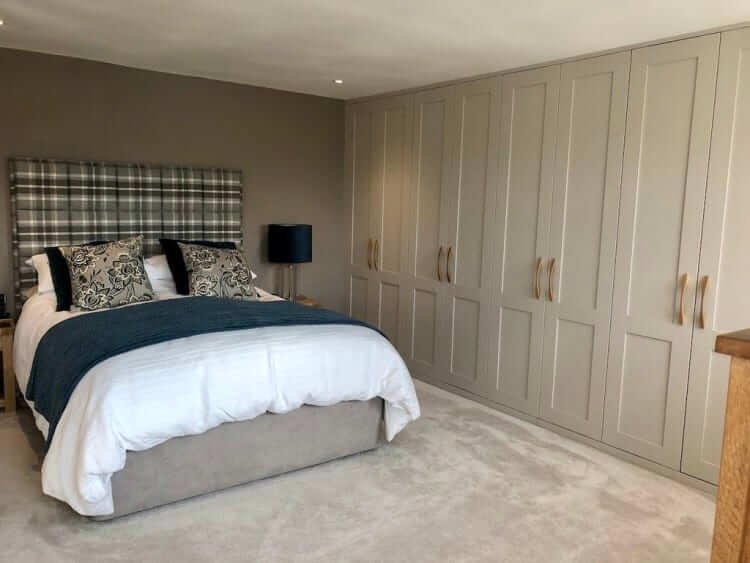 10. Pushing My Buttons
Relationships are difficult to navigate sometimes, and when you start to become suspicious of your partner, it is hard to let those feelings go. This woman thought her boyfriend was working odd hours until she realized he was cheating on her. 
One night while he was out, most likely with another woman, she decided to sew all the buttonholes on his shirts closed. She left before he came home, so she never saw his reaction, but she assumed he would be pretty annoyed.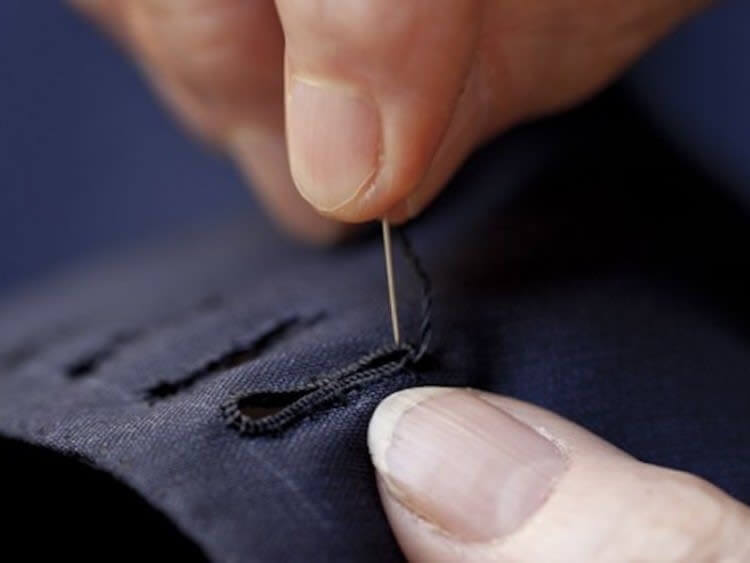 11. Cold As Ice
Someone shared a story about their apartment building laundry room. They said that they loved in a nice apartment with a brand new laundry room that is shared by all the tenants. Unfortunately, that means that they had to deal with some rude people. 
One time, this person was doing their laundry, and when they went to switch their clothing from the washer to the dryer, they found their wet clothes sitting on top of the washer. Someone had removed their clothes from the washer mid-cycle so they could use the machine. As revenge, the person took the clothes that had been put in the washer and put them outside. It was the middle of winter, so all their clothes froze.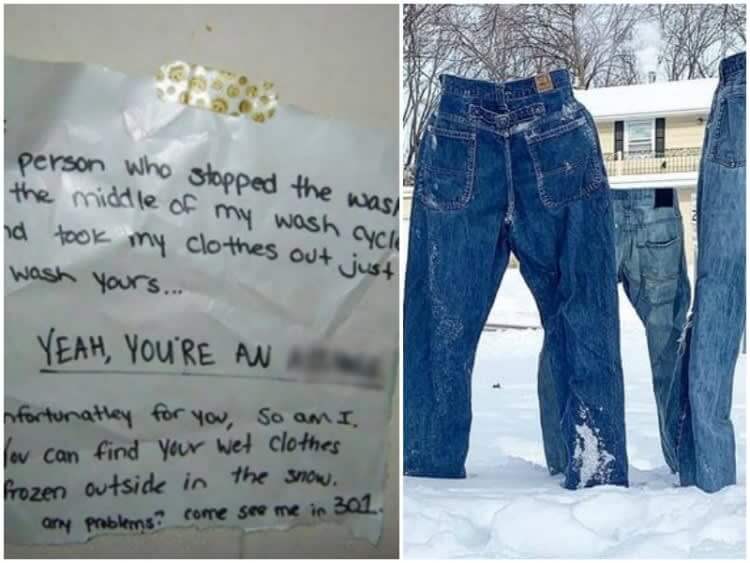 12. Keep Your Business Matters Private
When you sit at a coffee shop to do work, you can't expect everyone to be quiet, but you hope that people will be respectful. This boy was sitting at a coffee shop reading and getting some homework done when a group of men came in and they were talking very loud. 
They clearly did not care about the people who were trying to work, and the boy overheard them talking about the name for their new business. He immediately went online and bought the domain name so they wouldn't be able to.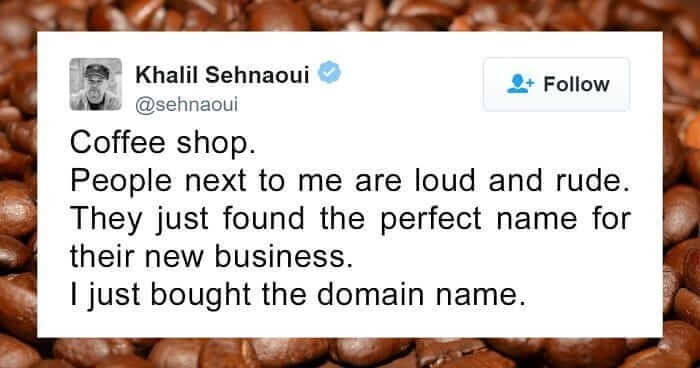 13. Someone's Salty
This person brought in their own coffee creamer to their office and labeled it because they didn't want anyone else to use it. It was expensive, and they thought that people wouldn't touch it. Sadly, that wasn't the case. 
Someone kept using the person's coffee creamer, so instead of putting the coffee creamer out, they filled the bottle with water, flour, and a lot of salt. Since then, no one has touched the coffee creamer.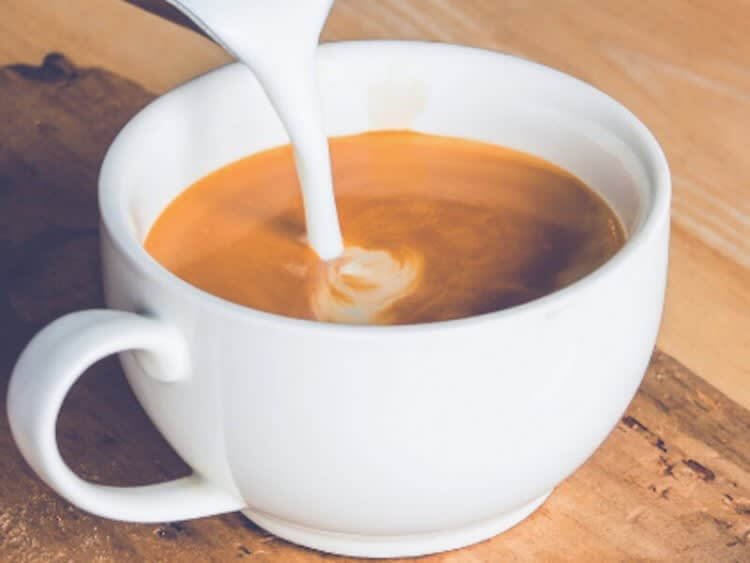 14. That's A Spicy Meatball
A lunch thief strikes again! In this office, a person's lunch was being stolen once a week. He couldn't do anything about it because he didn't know who it was. He realized the person was only stealing his sandwich and chips, so one week he rubbed them with a fresh ghost pepper. 
Ghost peppers are one of the spiciest peppers you can buy. Someone stole his lunch that day and ate the ghost pepper sandwich and chips. After that, his lunch was never taken again.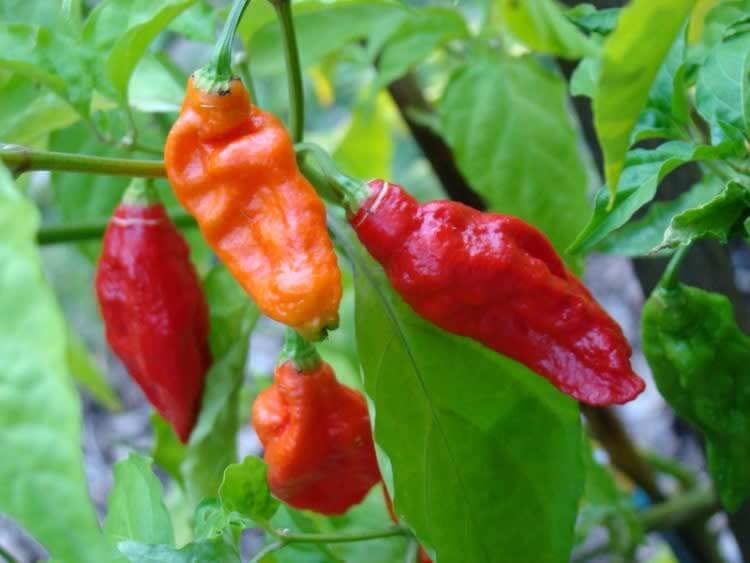 15. Pick Up After Your Dog
It is so irritating when people don't pick up after their dogs. This man noticed that his neighbors were letting their dogs do their business on his lawn almost everyday. 
He decided to get a security camera to see which neighbor was not picking up after their dogs. When he would see who it was he would pick it up and put it outside the person's front door.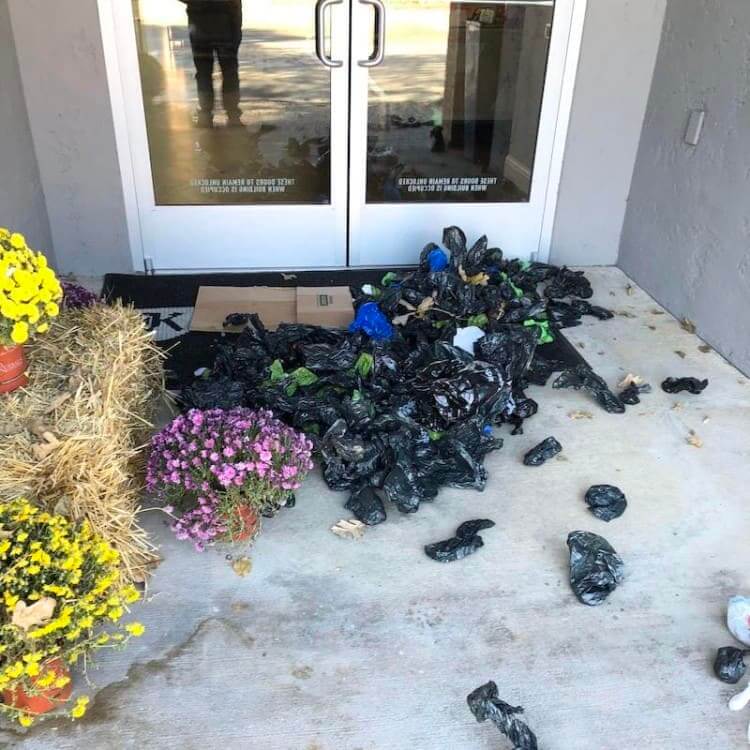 16. What Goes Around Comes Around
It is always slightly frustrating when someone in a lower-ranking position gets a promotion instead of you. This person said that her subordinate got promoted to a senior position, and she was a little annoyed, not too upset at first. She was friendly with the woman that was promoted, but then the woman started doing petty things like complaining about her to the director. 
She could only take so much, so she quit and got hired at another company that happened to work closely with her previous company. Since she was working with her old company, she made sure the woman never got to collaborate on any projects but would make her go through negotiations only to deny her.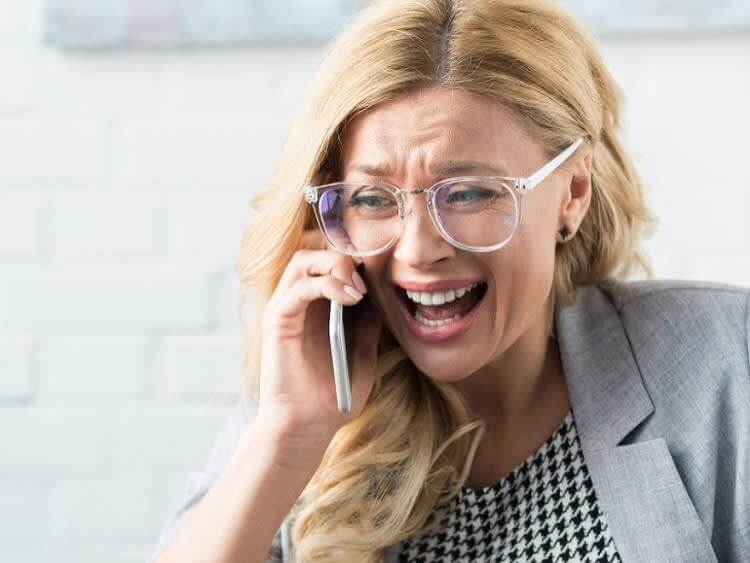 17. Special Cookie
Middle school is a rough time. Everyone is going through changes, and sometimes you have to deal with mean girls like this person. This girl thought it was ok to tell her friend a secret, and the girl promised not to tell anyone else. Well, middle school girls aren't the best secret keepers, so she told other people. 
The girl was so upset she decided to get revenge. One day she baked cookies for her friends and decided to give a special cookie to the girl who revealed her secret. The cookie had a particular ingredient in it that sent the mean girl to the bathroom all day. Revenge is sweet!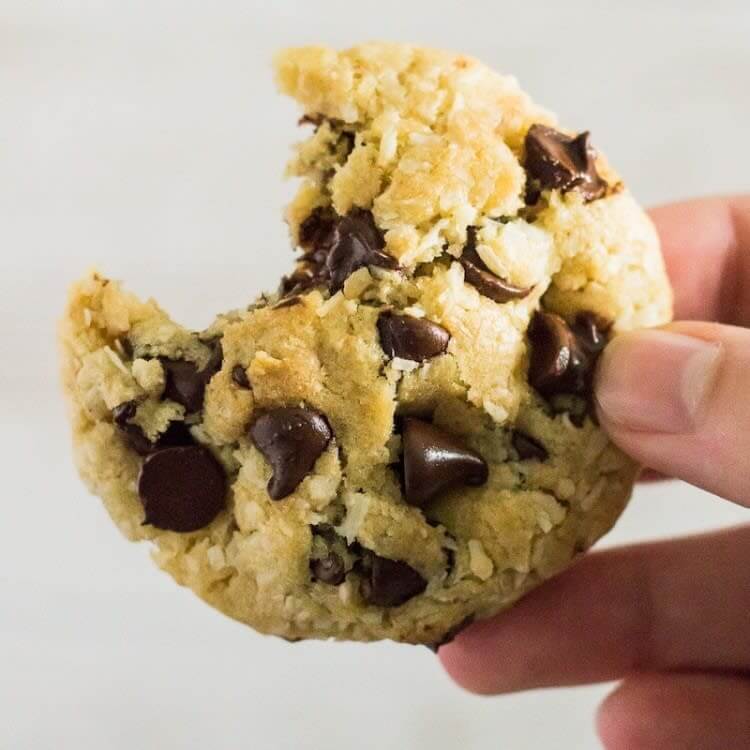 18. Selfie Sabatoge
Working at Starbucks must be a tedious job and you have to deal with so many annoying customers. This barista would get so fed up when teens would come and order frappuccinos just to take selfies. 
To make the teens' lives harder, the barista started putting their order sticker over the Starbucks logo so they couldn't get the perfect selfie.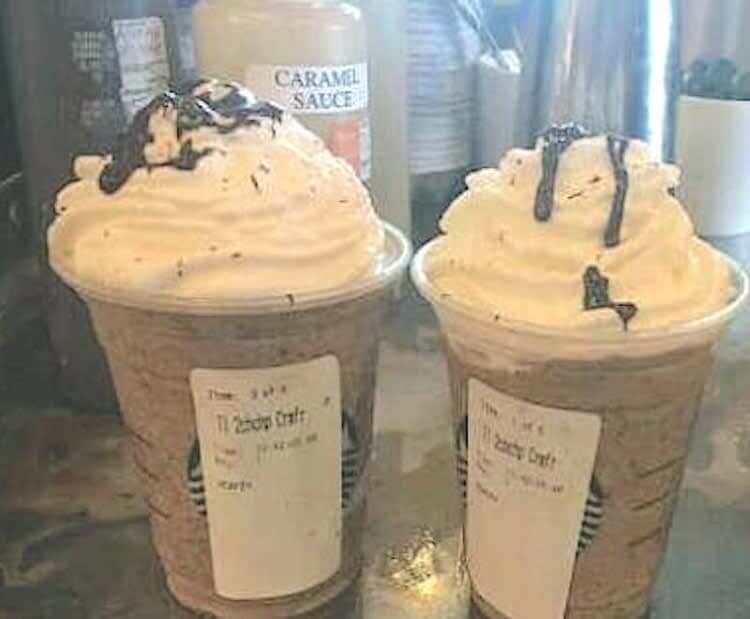 19. No One Likes Sticky Fingers
Living with roommates can be challenging at times. One time, this person realized their roommate had been stealing some of the money they were paying for rent. Their roommate also claimed that the rent had been raised so they could steal more money. 
The person decided to move out before the end of the lease, and when their roommate asked them for the last month of rent they said, "you can use the money you have been stealing from me."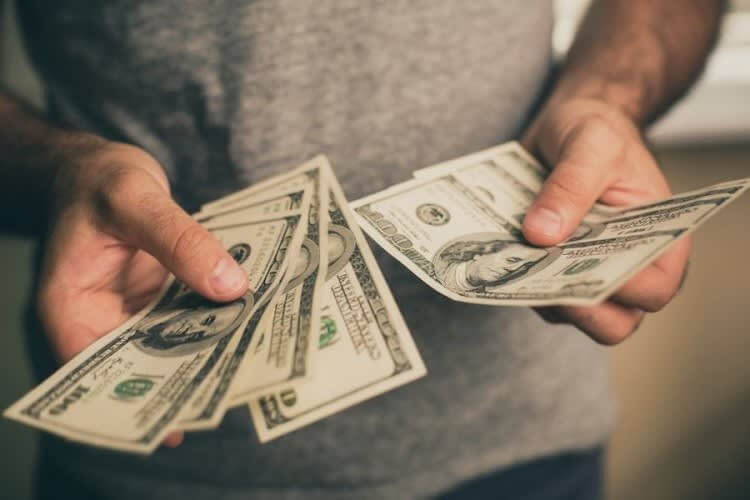 20. Who Wants To Buy Some Farm Animals?
Have you ever given out a fake number because a person was annoying you at the bar? Well, this woman found out her best friend had been giving out her number to men because she didn't want to use her real number. Her friend had also used the number to sign up for store discounts. 
To get revenge, she put an ad on Craigslist using her friend's number and saying she was selling farm animals. For the next few months, her friend was getting countless calls and messages about the animals and had no idea what people were talking about.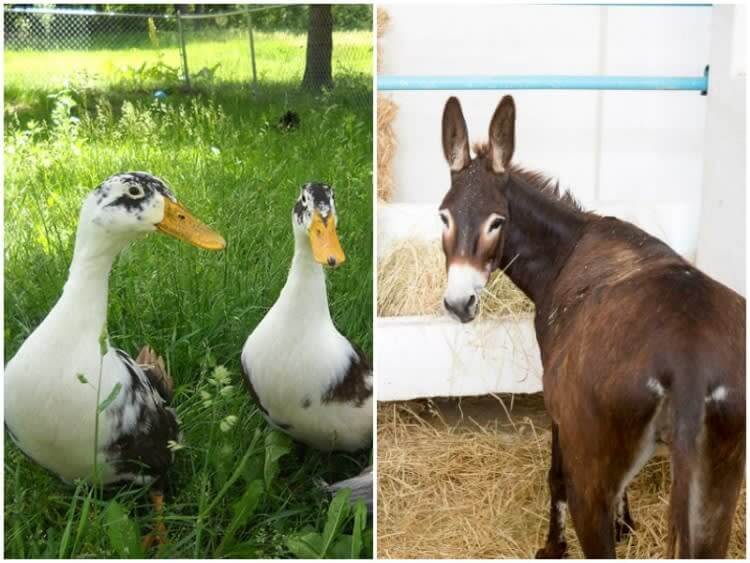 21. Splitting Seams
If you mess with the bull, you get the horns, and this person found that out the hard way. His coworker had been messing with him for a while and he was sick of it so he created a plan for revenge. At work, they have uniforms and lockers for the uniforms. One day the guy came in early and unlocked his coworker's locker to split the seam of the crotch in his uniform. 
At first, he didn't notice, but by the end of the day, his coworker had to find a new pair of pants. His coworker learned his lesson.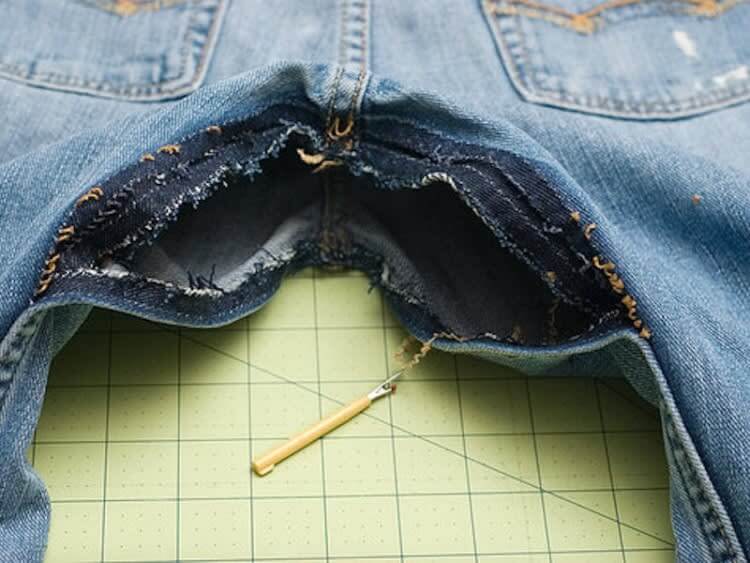 22. Ghoster Becomes The Ghostee
Being ghosted means that a person you are dating or texting stops speaking to you out of nowhere. They don't give you a reason; they just disappear. Well, this girl had been dating a guy who ended up ghosting her. A few years later, they matched on a dating app, and she decided to give him a taste of his own medicine. 
They set up a date and she waited for him to text her that he had arrived and was waiting for her at the table. When he texted her she blocked him and left him sitting at the restaurant alone.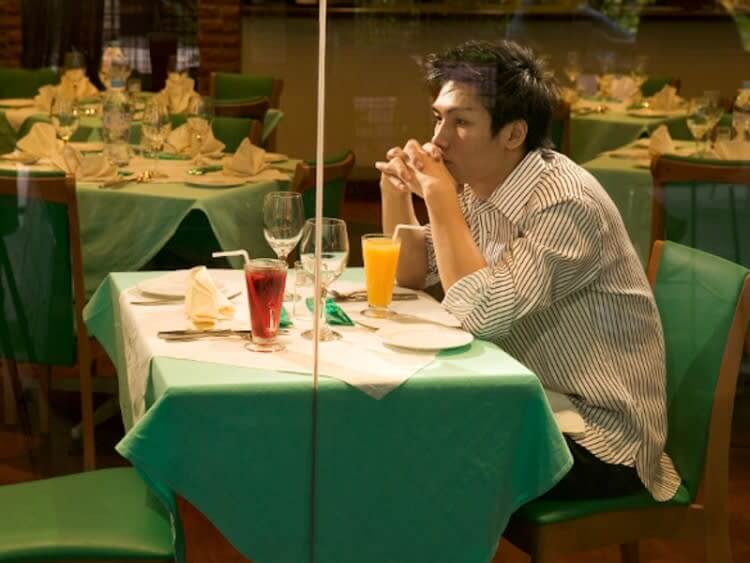 23. Leaf Us Alone
In autumn, the leaves fall off the trees and cover the ground. People make piles and jump in the leaves, but the annoying part is having to rake them out of your yard. One year, these kids had been raking their yard and they felt like there were more leaves than usual. 
The kids found out that the boy next door had been throwing leaves into their yard after he would jump in the piles. They decided to rake a pile of leaves over a fire hydrant and wait for him to jump in a pile. Needless to say, the boy stopped putting leaves in their yard. 
24. Mystery Cans
This person got really annoyed with their boyfriend one day and wanted to mess with his canned food. 
She decided to take the labels off the cans so he wouldn't know what he was opening. He got frustrated after opening the first two cans.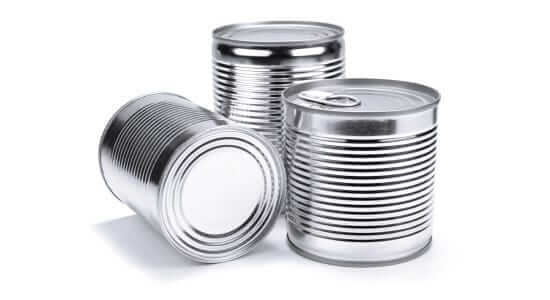 25. You Can Have A Flip But Not The Flop
When you are at a public pool or beach, you have to be careful where you spray your sunscreen because you don't want it to get all over other people. Well, this couple was enjoying a relaxing day at the pool when the woman sitting next to them decided to stand up and spray her sunscreen. 
She was standing so close and it got all over them. The woman did not care and when she left her stuff to go into the pool the couple stole one of her flip flops as revenge and left.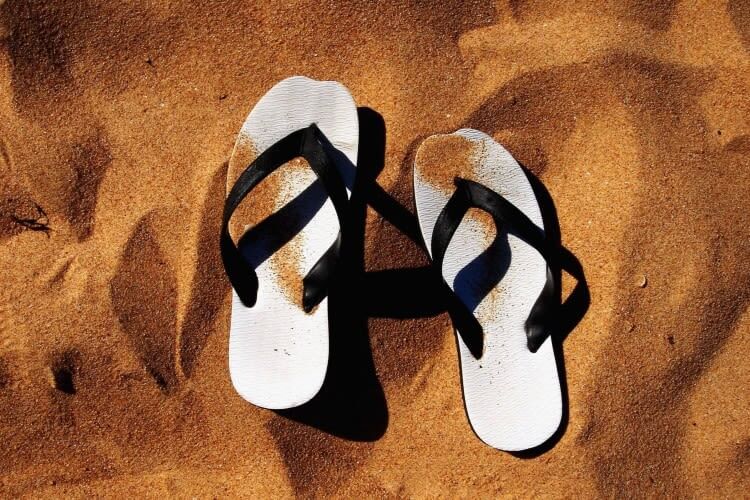 26. "Would You Like The Senior Discount?"
People should always be nice to their waiters and waitresses because they have to deal with so many difficult customers. One waitress said that she was working and one of the customers she was waiting on was treating her horribly. 
The customer rudely demanded the bill, and the waitress asked if she would like the 65+ discount. The customer was only middle-aged, and she got very offended, but she deserved it.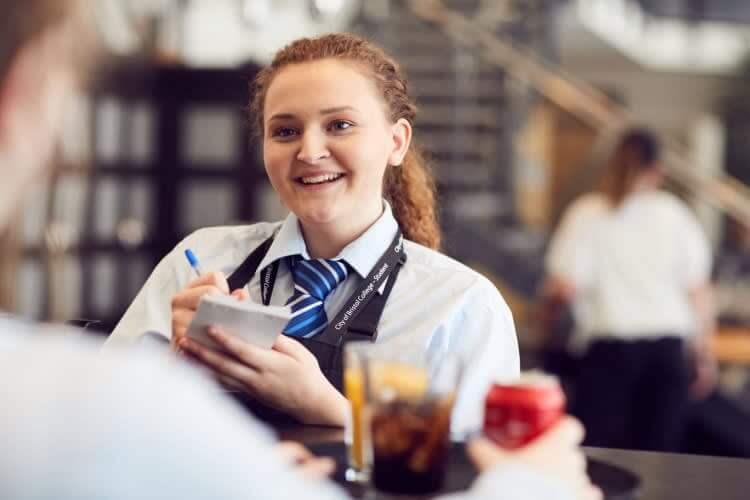 27. The Hidden Message
Getting in fights with siblings is part of life. It happens to everyone, but you makeup and get over it. Well, these sisters got into a fight right before one of their birthdays. The sister who was having a birthday had been wanting a replica of Edvard Munch's "The Scream." Her sister had been planning to buy it for her and have in framed until they got in the fight. 
Despite their big fight, she still wanted to give her sister a birthday present, so she bought the picture and framed it. Before she framed it, she wrote a note on the back of the painting that said, "you don't deserve this, but I'm still giving it to you because I am a better person." The picture is still hanging in her sister's house, and she never found the note written on the back.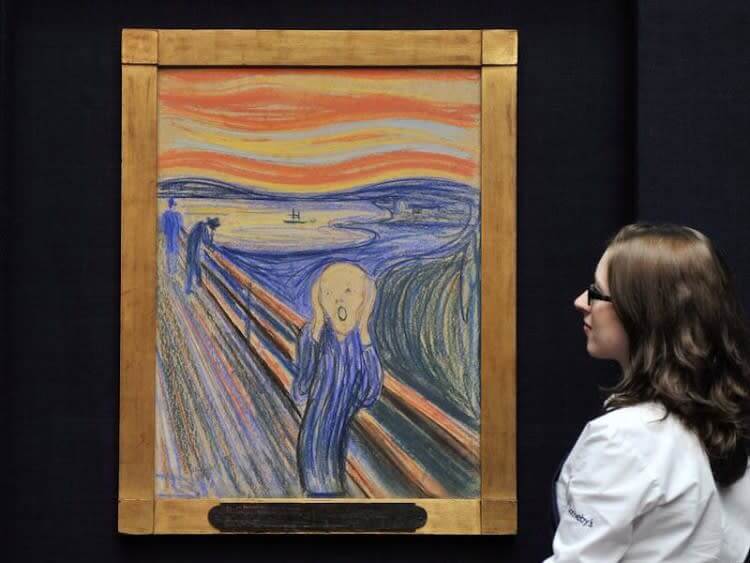 28. The Lunch Crusher
In this office, there was one person who would always put their lunch on top of someone else's, and it would crush their food. 
A guy was fed up with eating broken chips every day, so he took the person's lunch that was crushing everyone else's and ran over it with his car. The person never crushed a lunch after that.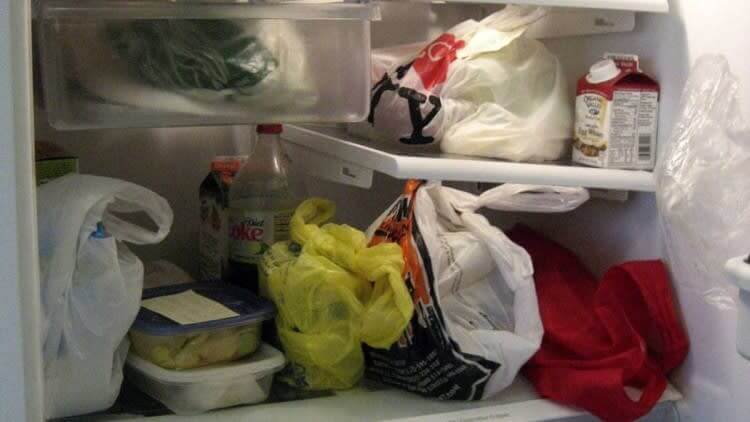 29. Kiss of Death
This woman was distraught when she found out her boyfriend had been cheating on her. She wanted to get back at him before she broke up with him, and she knew that he was allergic to chili peppers. She never made spicy food while they were dating because of his allergy, even though she loved it. 
She decided to eat a meal that had many chilies in it before he came over one night and then started to kiss him. He spent the night having an allergic reaction, and then she broke up with him the next morning.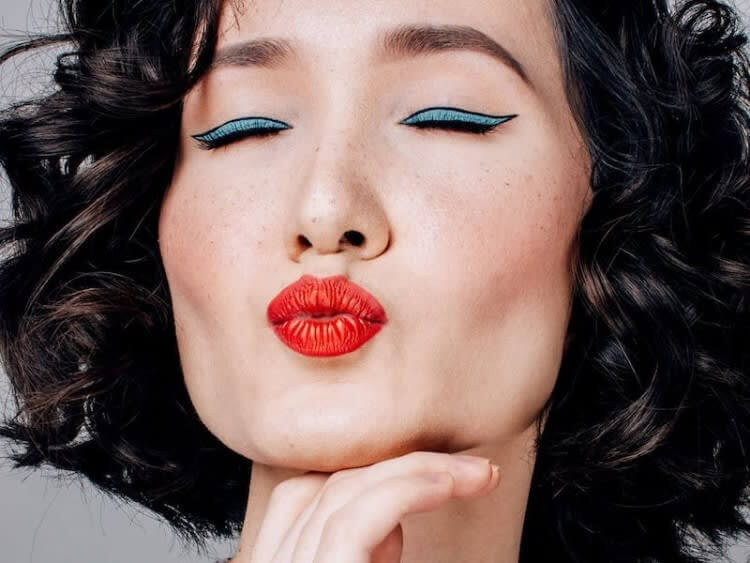 30. Too Close For Comfort
People who park in more than one spot or make it impossible for someone to park next to them are the worst. A guy said that someone in his apartment complex had bought a new truck and decided that he deserved to take up two parking spaces. 
One night the guy came back, and the parking lot was full because his neighbor was taking up two spots with the truck. The person managed to squeeze their car next to it so the person wouldn't be able to open their door the next day. The next morning he heard his neighbor yelling because he couldn't get into the truck.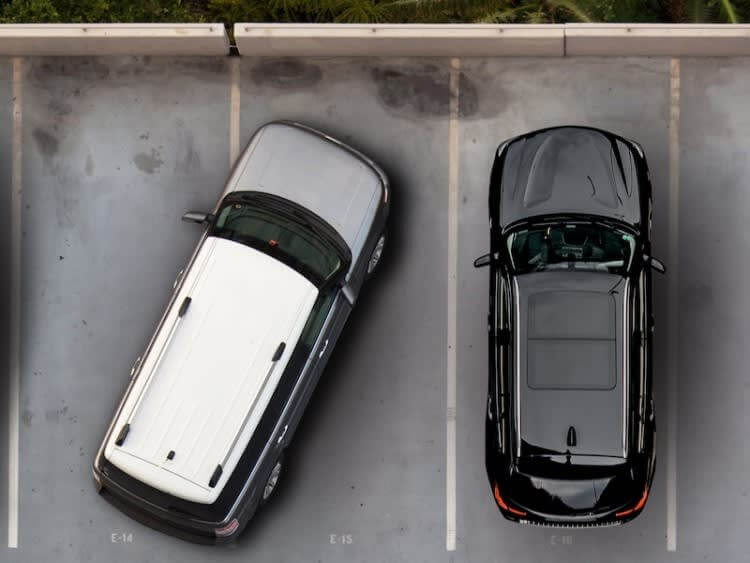 31. A Failing Grade
A girl found out her boyfriend had been cheating on her so she broke up with him. A few months later he asked her for help with an assignment that was essential for graduation. 
She decided to add some mistakes into the paper, which caused him to fail. He asked her about it, and she said, "You shouldn't trust everybody, and now we both know that." She is a savage!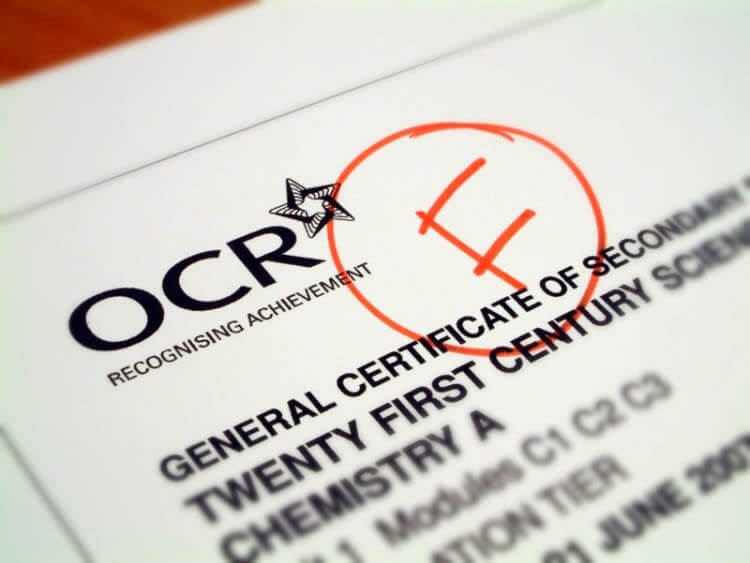 32. Let's Get Loud
Living in the dorms in college, you encounter many different types of people who don't always understand that it is a shared living space. This person had a suitemate who would put her TV on full volume or have loud phone conversations at all hours of the night. 
One night the person was so annoyed that they put their speakers against the shared wall, turned the volume all the way up, and started blasting music before leaving. The person locked the door so their roommate couldn't come in to turn off the music and went out for the night.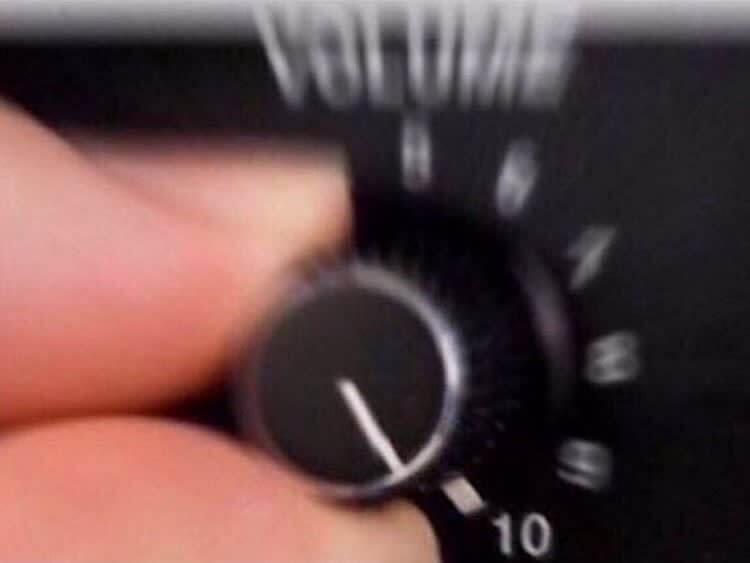 33. Setting The Record Straight
Arcades used to be very popular. People go to play the games so they can put their name on the high score list for everyone to see. This boy would go and play the basket ball game, and he started to get really good. One day he went to the arcade and all of his high scores were erased. 
He found out that one of the workers like to play the game and had erased his scores. The boy waited for the employee to play and saw his personal code. When the employee walked away, the boy used the worker's personal code to lose hundreds of games and ruin his statistics.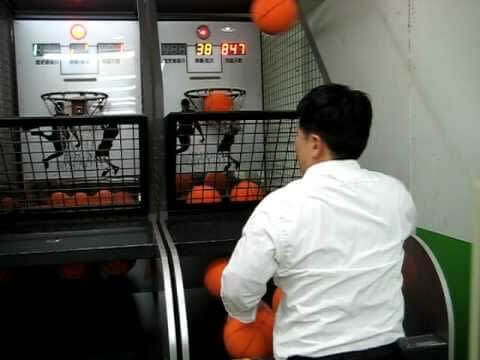 34. Churro Out Of Luck
Disneyland is a fun place to visit, but when you go there as an adult, you have to deal with many screaming children. A woman was waiting in line for churros, and she was standing in front of a few children with their parents. The children were being rude and they were punching her backpack. 
The woman turned around and looked at the parents so they would do something, but they didn't care. When she finally got to the front of the line, she was so annoyed with the children behind her, so she ordered the remaining churros, and the rude children couldn't get one.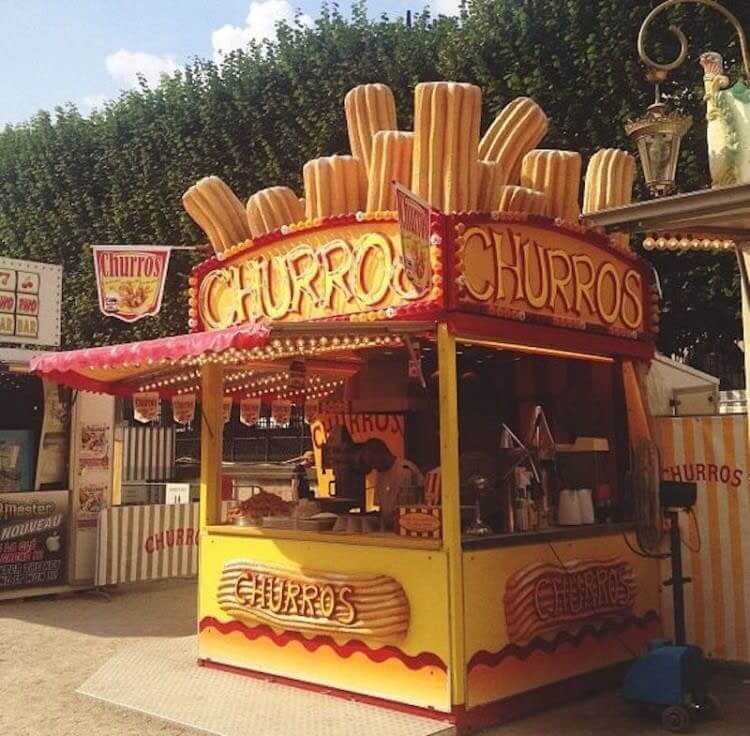 35. Something's Fishy
It may be hard to tell if you are in a toxic relationship, but when you realize, you should get out. This girl said that her previous boyfriend was very controlling and manipulative. He had to have their bedroom at a certain temperature with a specific smell. 
When the girl finally broke up with him, she wanted to get revenge. When she went to pack up her stuff, she bought a bunch of shrimp and stuffed it into the curtain rod in their bedroom. For the following weeks, she heard that the guy had been complaining of a weird smell, and he thought his neighbors weren't taking out their trash.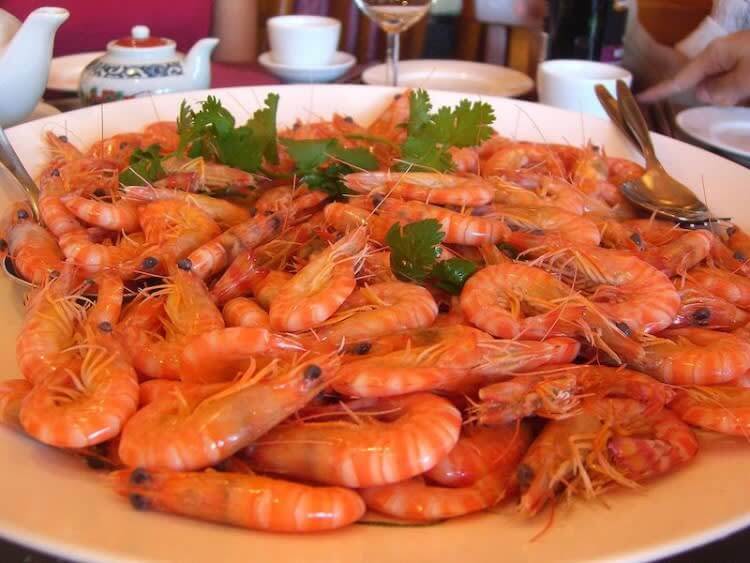 36. The Sweet Smell Of Buttered Popcorn
If you have ever had a bad boss, you know the feeling of wanting to pull a practical joke on them. This girl was so fed up with her boss, so she decided to do something. She knew her boss hated the smell of popcorn because she banned it from the office. 
One day while online, she found a USB stick that emits scents. She ordered it and snuck into her boss's office before work to plug it into the back of her computer. Her boss couldn't figure out where the smell was coming from and complained every day.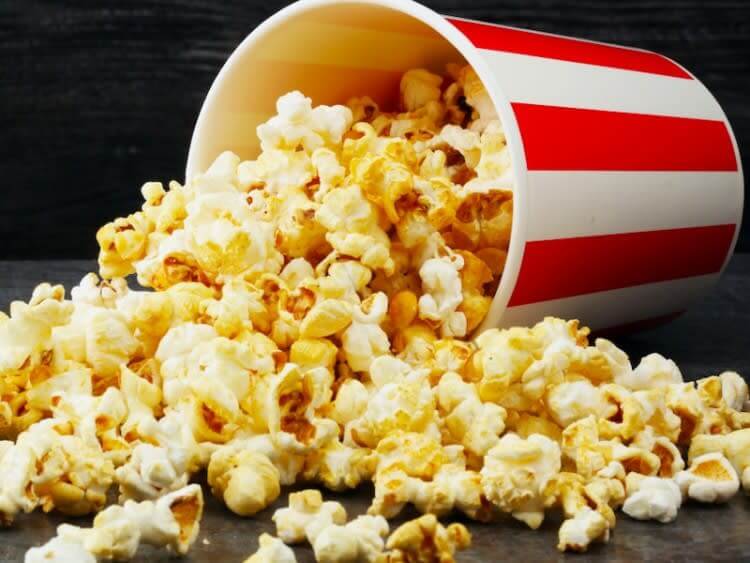 37. Cheaters Never Win
It is risky to cheat on tests in school because you do not want to get caught. One boy said that he always got good grades in school, and there was an annoying student who would copy off of his English tests. He even asked the boy to move his hand so he could get a better look at the answers. 
Instead of telling the teacher, the boy started writing the wrong answers so the cheater would also have the wrong answers. He waited for the boy to turn in his test so that he could go back and write the correct answers.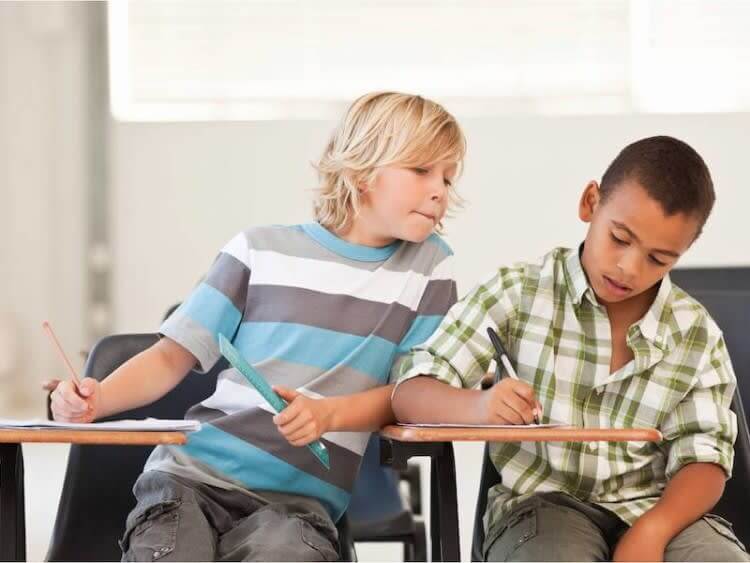 38. A Sensor-tive Subject
When you work in a small office, the most minute things can bother you. A woman said that her coworker was an annoying person and she was worse than any other person she had met. 
To play a little joke on her annoying coworker, she put tape over the mouse sensor so it wouldn't work. Her coworker got so mad that the mouse was not working, and it took her a long time to find the tape.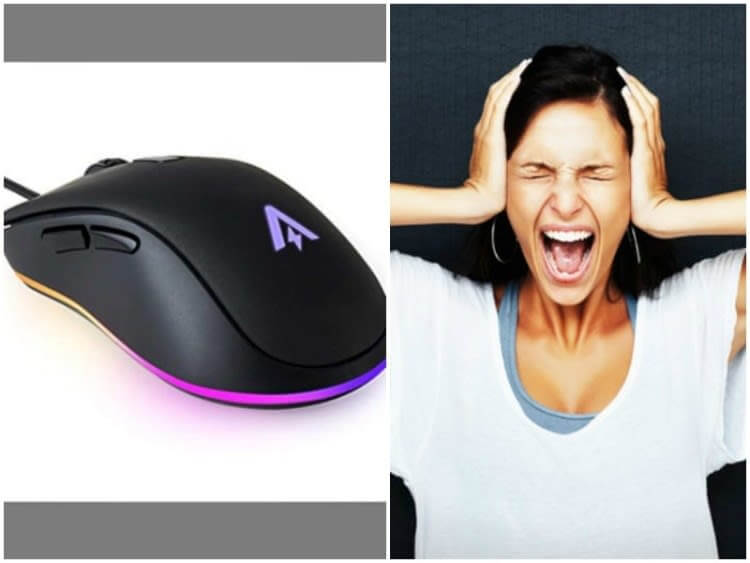 39. Stuck In The City
When you start dating someone new, you might assume that they are not seeing other people. This girl thought that the guy she was seeing wasn't talking to other girls because they had established that they were exclusive, but she found out otherwise. 
She decided to make a fake profile and start talking to the guy. She invited him to her apartment in New York City using this fake profile, and he agreed. In person, he told the girl that he was going to spend the weekend with his friends in the city, and she drove him to the train station knowing he was lying. Once he was on the train, she texted him that the profile was secretly her and there was no one waiting in New York for him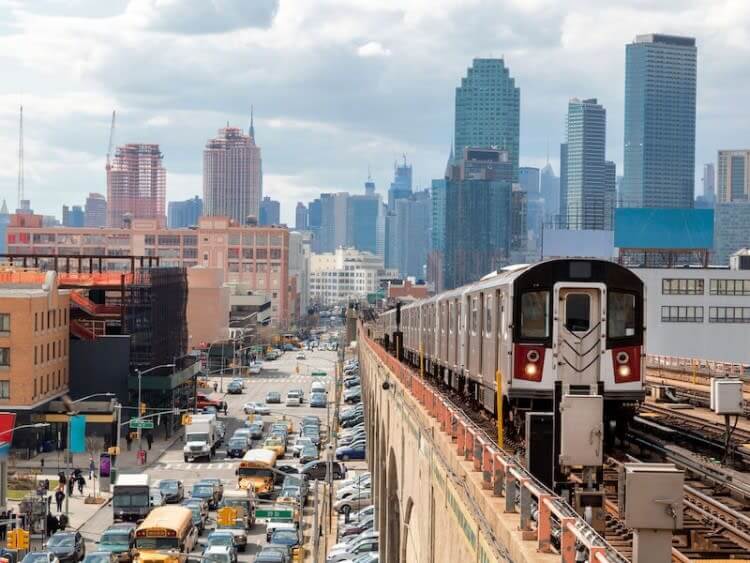 40. No Name, No Coffee
When you order a drink from Starbucks, they usually ask you for your name to write on the cup. When your order is ready they call the name written on the cup. When this person was working at Starbucks, they had a customer who refused to give her name for the order. The customer was getting very angry for no reason so the girl wrote "no name" on the cup. 
When the drink was ready, there wasn't a real name to call, so the drink left with no one claiming it. After 20 minutes, the rude customer pointed to the drink, asking if it was hers. The barista replied, "I don't know; it doesn't have a name."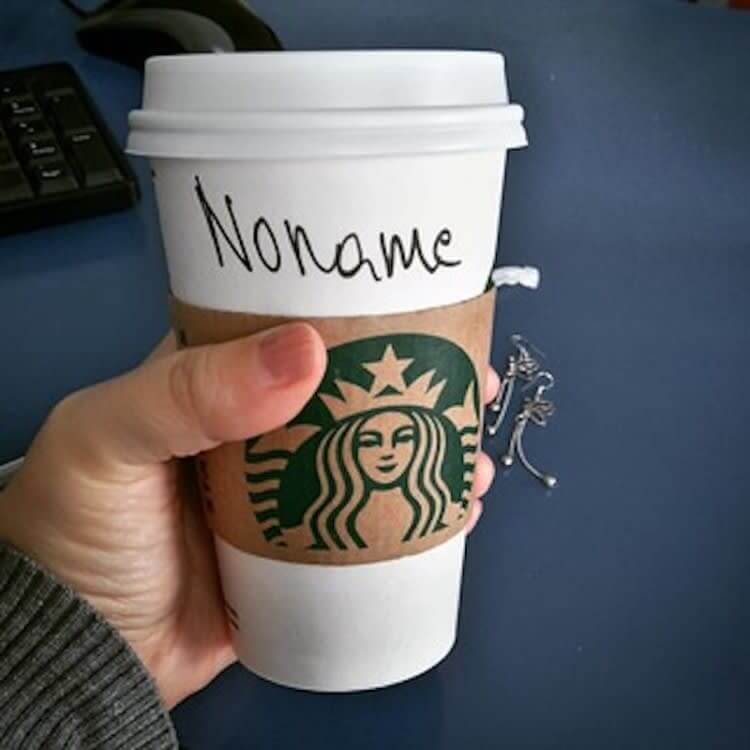 41. Some Things Never Change
Some men don't learn their lesson when they cheat the first time. A girl caught her boyfriend cheating, and she broke up with him. He started dating the girl he was cheating with, and then ended up cheating on her as well. 
The original girlfriend found out and wanted to teach him a serious lesson. She knew where he parked his car, so she got a pair of underwear and put them on the passenger seat. When the guy went to drive his new girl to work the next morning, she saw the underwear and immediately broke up with him. Maybe he learned his lesson this time.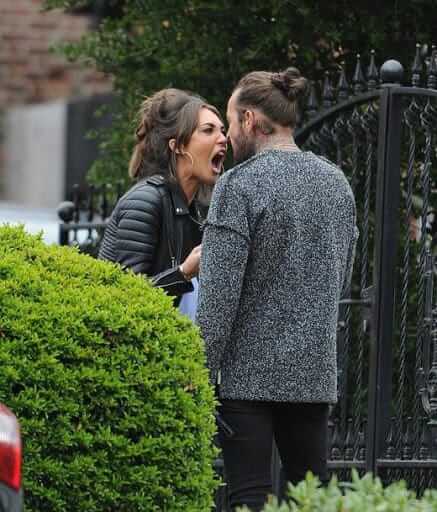 42. Learning To Fall
Being broken up with is sad, and it takes a while to get over the person. This girl knew her boyfriend was a huge fan of the Foo Fighters so she got him tickets to their concert for Christmas. He ended up breaking up with her right before Valentines Day and a few weeks before the concert. 
She didn't think he still deserved to go, so she called the ticketing company and transferred the tickets into her brother's name. When her ex got to the concert, he was told that he couldn't use those tickets anymore.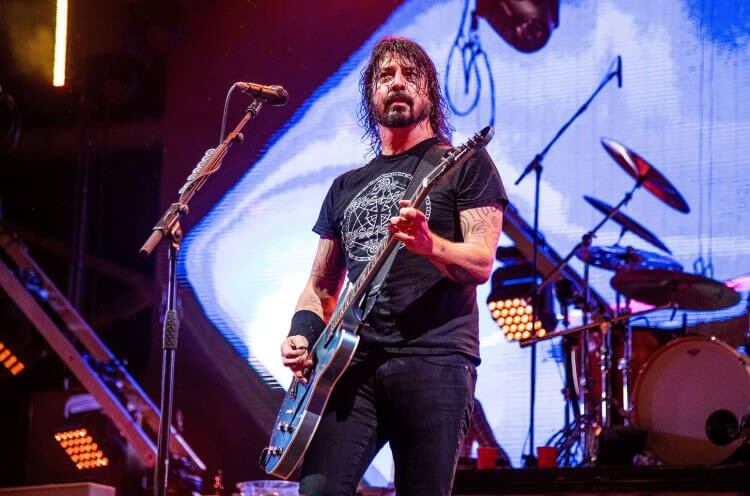 43. Cheaters On The DVR
It is funny to get back at the person who has hurt you especially when it is a cheating boyfriend. When a woman found out her boyfriend was cheating on her, she wanted to send a clear message to him. 
She decided to record every episode of Cheaters and filled up the DVR. The next time her ex-boyfriend saw it, he was in shock.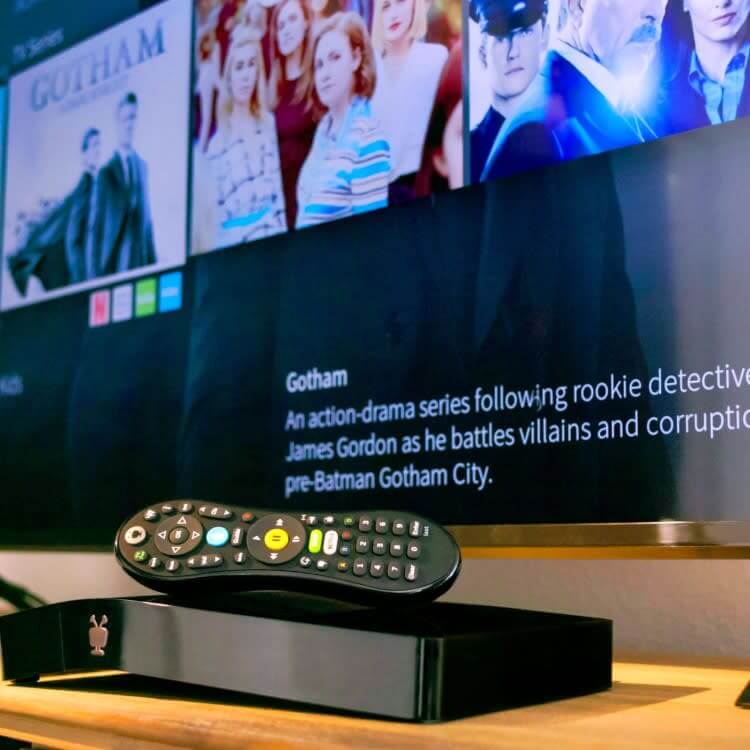 44. "It Was The Dogs Fault"
Some people get very competitive when it comes to video games, and they can get very angry when they lose or there is a technical problem in the middle of the game. A person was getting annoyed with his roommate, and he created a plan to mess with his video games. 
They had a dog, so he put chicken grease on the power button of the gaming console, and when his roommate was in the middle of the game, the dog went to lick the power button and turned the game off. His roommate was so mad because the game did not save.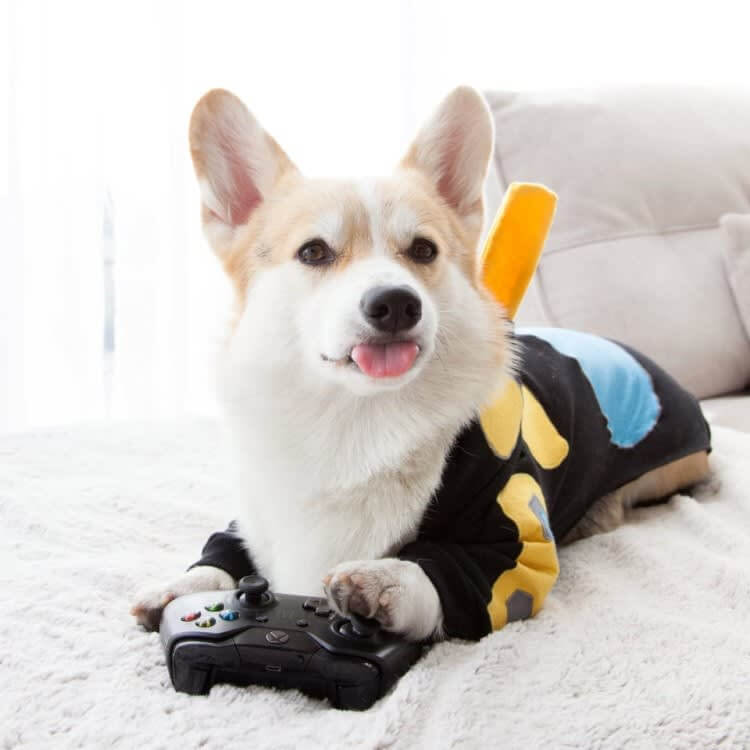 45. Chew It Up And Spit It Out
When you have younger siblings, it is hard to get back at them because the parent's always take the side of the younger sibling. One girl remembered that when she was little her younger sister threw her favorite toy over the fence and couldn't get it back. 
Since she was so young she didn't really think her plan through but wanted to get revenge on her younger sister. One day at lunch she grabbed her sister's juice cup while her parents weren't looking and filled it with ketchup, mayonnaise, and some spit. Her little sister was not impressed.