1. When Comfort Is Not The Number One Priority
The builders of this tiny loft apartment were so desperate to find extra space to install a toilet that they didn't think it through at all. We should give them credit for successfully fitting a toilet in a cramped bathroom, but what about considering the dimensions of someone sitting on it.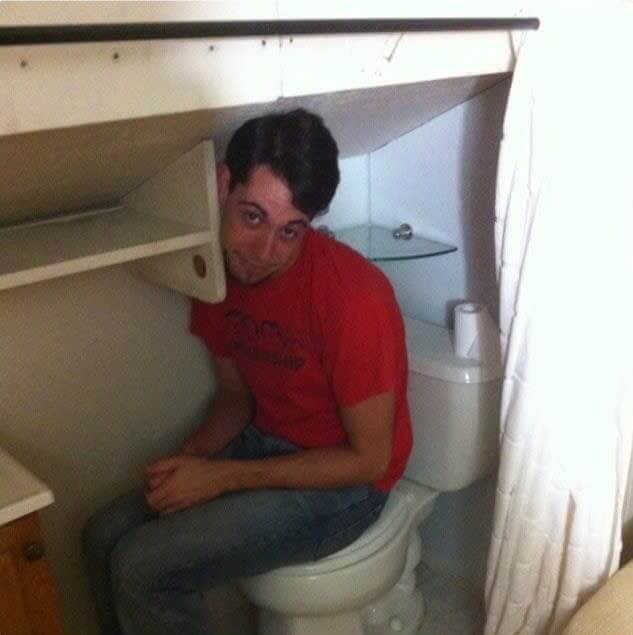 We know some people like to spend quite a lot of time sitting on the toilet because they love to use their smartphones there, who knows, maybe the builders wanted to discourage this habit.