7. When You Don't Like Children
One thing that we can easily deduce from this picture is that the person who put this playground equipment on the roof doesn't like children. The drop is quite dangerous and someone didn't think carefully before putting the slide up there.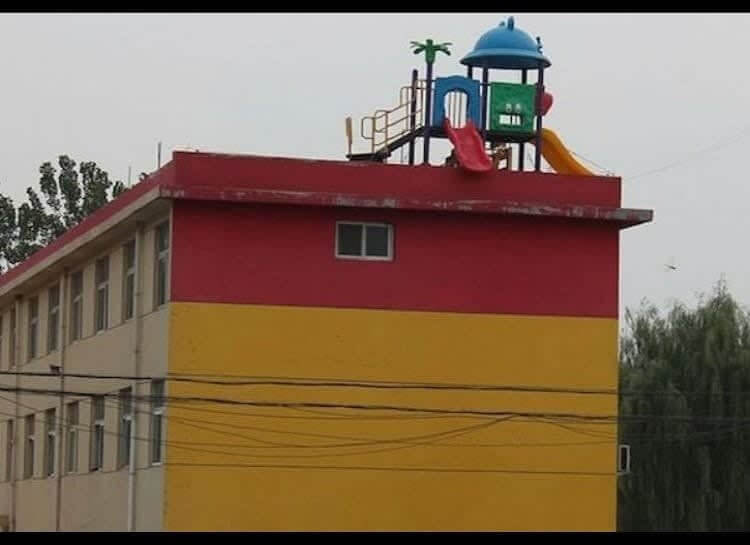 It seems like the school was tired of parents demanding to set up a play area, so they came up with a solution that would silence them.
8. Still Worth The Investment?
Just imagine spending hundreds of thousands on a sophisticated parking system only to have it crush one of your cars. Would you still think of it as a worthy investment?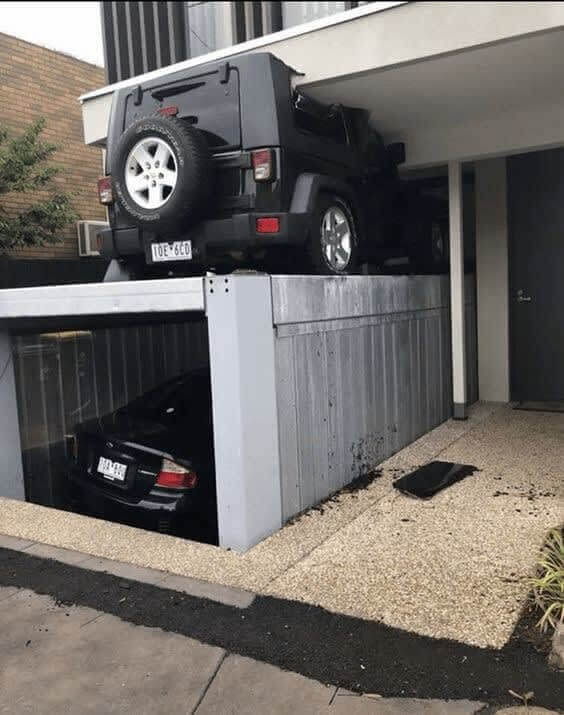 Well, this person mistakenly raised the lower parking level and crushed a car park on top of it. After spending so much money on it, you would think that there would be at least some sort of safety measure to prevent this from happening. 
9. "You Shall Not Pass"
It looks like the person who created this masterpiece is a big fan of Lord of the Rings because that's the only possible explanation as to why the stairs are not doing a good job.
The only safe thing about these stairs is the safety rails. It is dangerous but a bit funny as well.
10. Just Hang In There
The person who designed these stairs must have a contract with the hospital to deliver them injured people almost every day.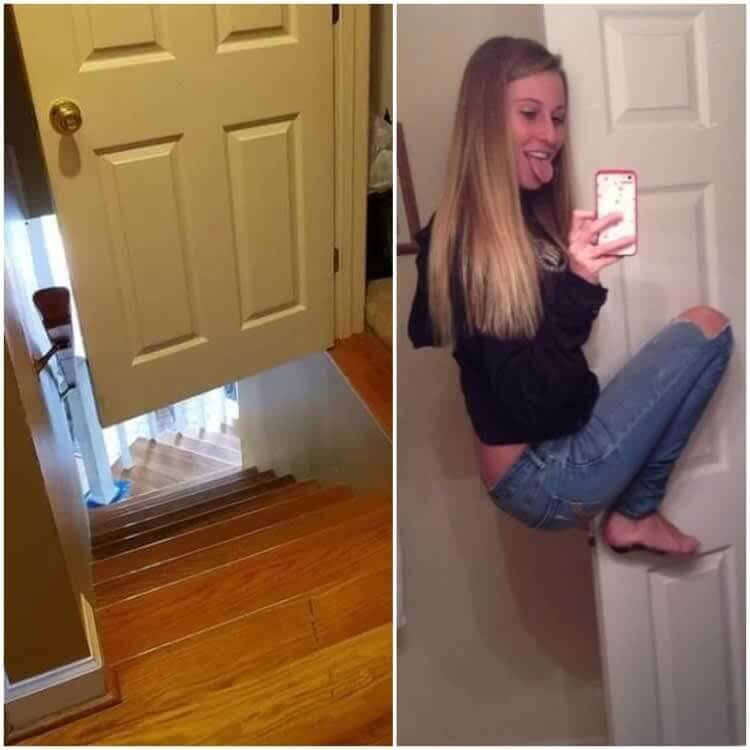 These stairs are like a door to a broken back, legs, arms, and other parts of the body. This bathroom door falls right in the middle of the stairway, and one wonders how on earth someone can go through with such a disastrous design.
11. Necessity is [Not] The Mother of Invention
This person was excited about his new home as everything looked perfect. However, there was a slight issue; he couldn't fit his extra-large fridge into the kitchen. So, he hired a contractor.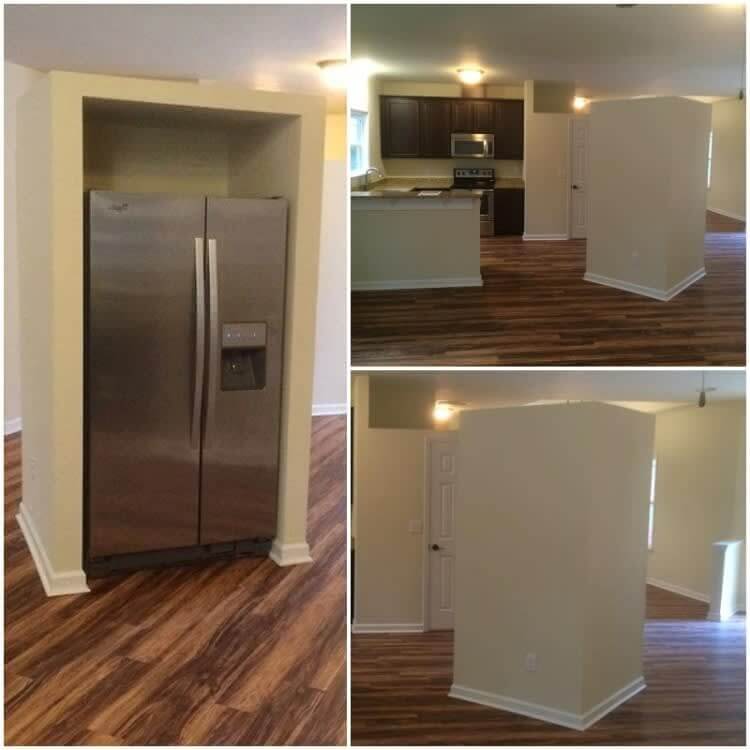 Well, the contractor decided to be a bit creative, and this is what he created. Now, his fridge is living in its little island in the middle of the kitchen.
12. "Squeeze in There Just Like We Squeezed The Toilet"
Many homes in Europe do not combine the bathroom and toilet into one space. As it means having two rooms, there can be some space issues. The homeowner noticed that there is a lack of space, but there was no need to worry because he remembered that the room only needs to be the same width as the toilet.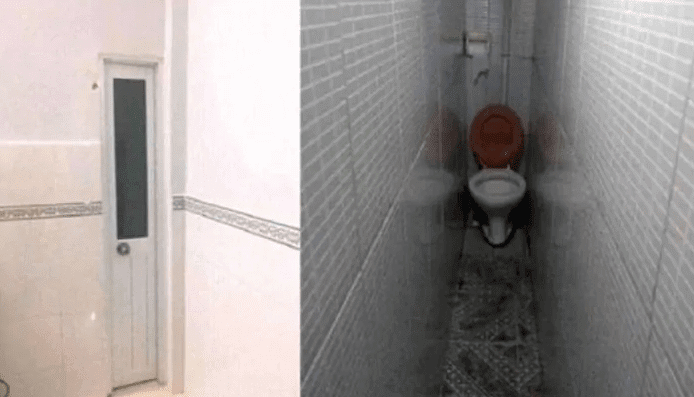 So, this toilet is only suitable for you if you're really skinny. Legend has it that everyone in the house maintained a strict diet to ensure no one gain weights.