7. Lock Up Your Milk
When people keep stealing your milk, you have to take some action.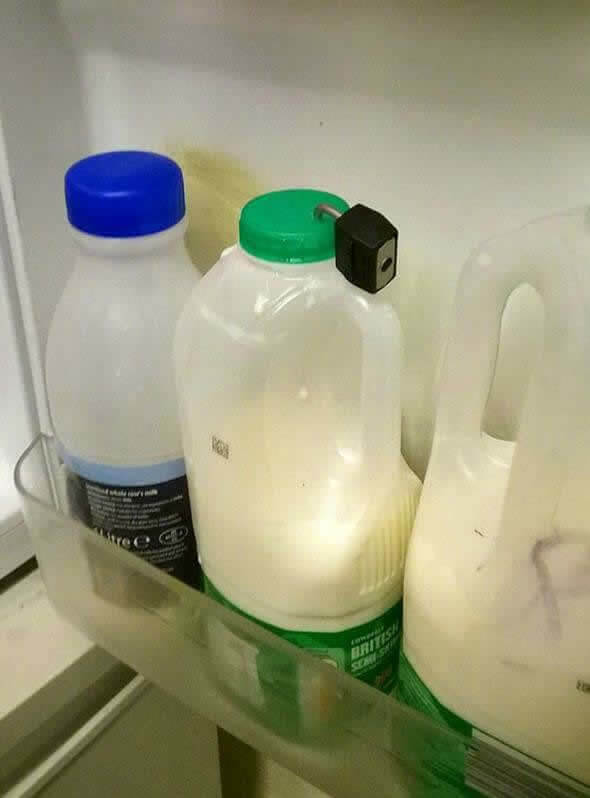 Someone will probably still find a way to get the milk out. 
8. Mr. Bean In The Bathroom
Can you imagine walking into the bathroom and turning on the lights to find Mr. Bean waiting for you?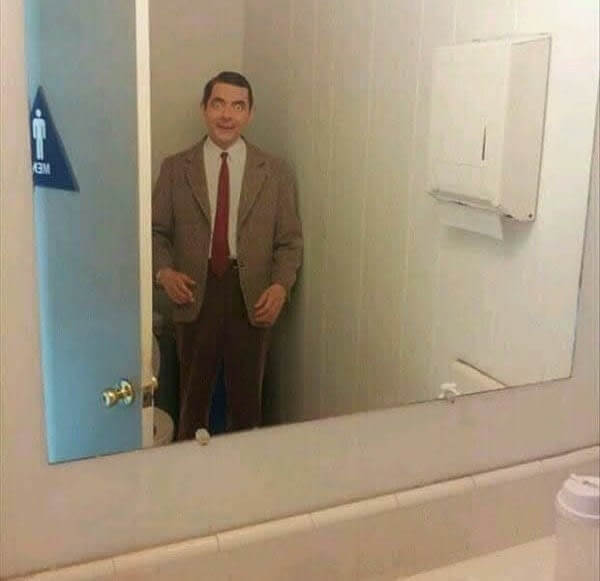 He surely had a mini heart-attack from this simple office prank.
9. Spilled Your Coffee? Make A Picture With The Stain
When you accidentally spill some coffee on your floor and instead of cleaning it up, you use it to spice up your office.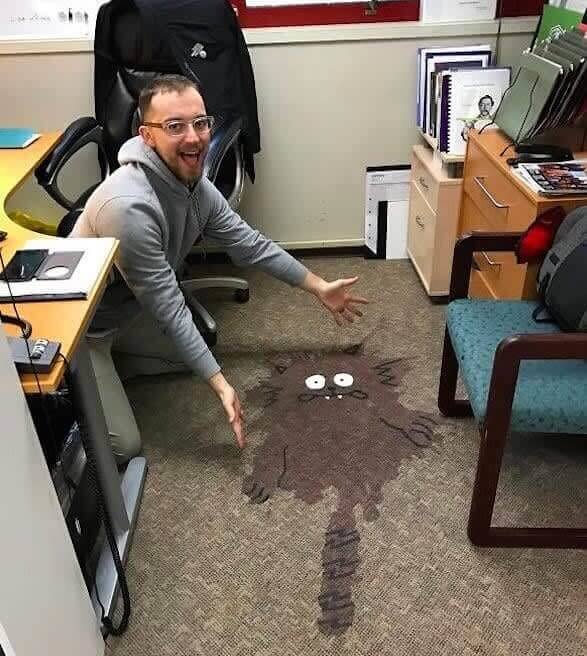 Instead of getting a real office pet, you could just draw one onto the floor. 
10. What A Waste Of Post-Its
This is a classic office prank to pull on someone. If they are an optimistic person, they will realize that they just got a large number of free post-its to use.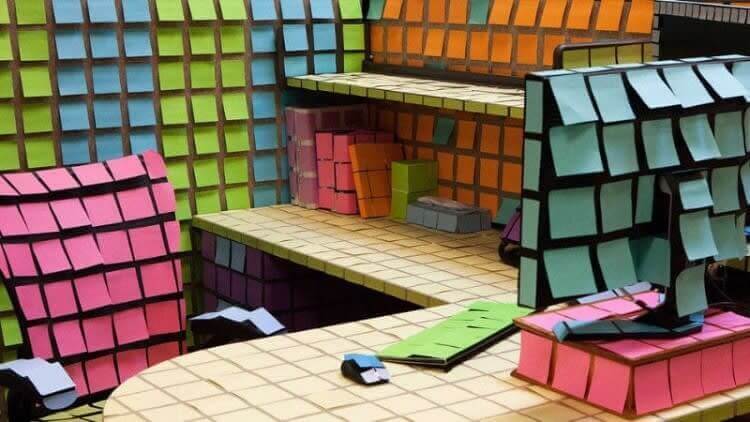 If they are pessimistic, they will be annoyed by the tedious task of cleaning it up. 
11. A Standard Office Schedule
When you have been working somewhere for a long time, you start to find ways to waste time until its time to go home.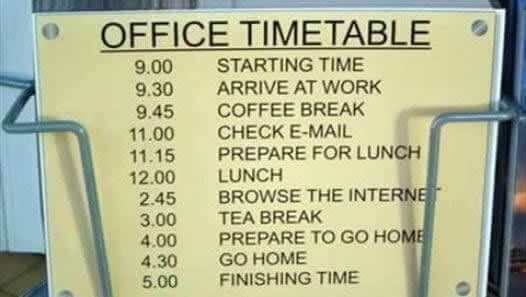 This schedule is an accurate representation of what many office workers wish they could be doing all-day. 
12. Working You To Extinction
Another time that costumes in the workplace are confusing. They are taking the saying, "being worked to death," very seriously.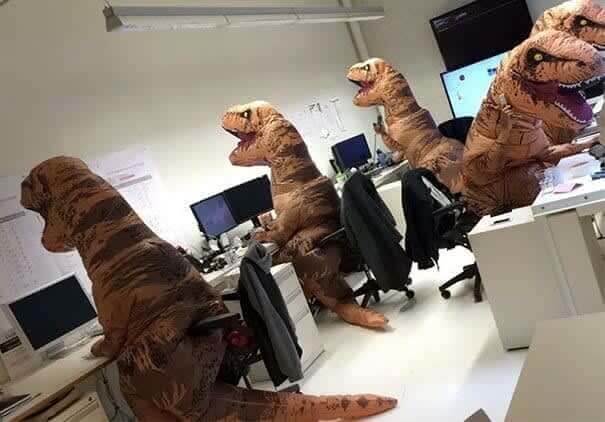 Did they get any work done this day, or were they just there to pose for photos?