It's safe to say that the '90s was the best decade. Life was simple and everything was better. From handheld pets to blockbuster still existing, it's a time we wish we could return to. Let's take a walk down memory lane to remind you of how good the '90s were. 
1. The Best Day in Gym Class
When the gym teacher brought the parachute out, the class would go crazy.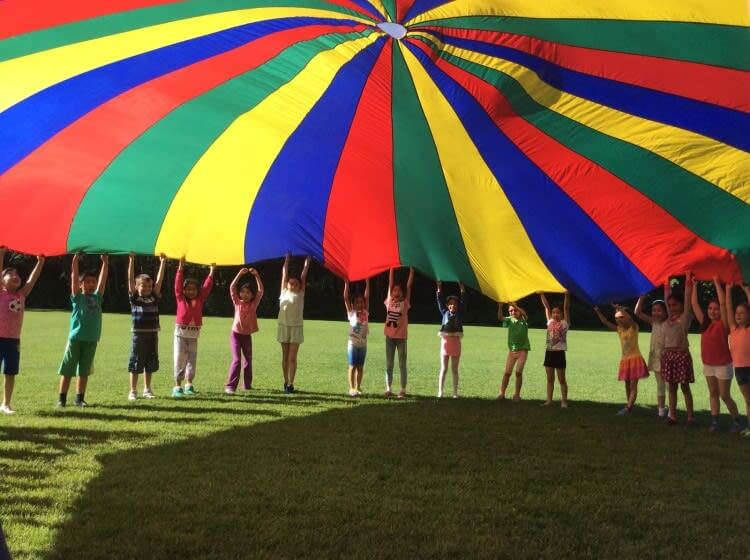 Trying to run under this before it the ground was the most fun and stressful game ever. 
2. These Made You The Coolest Kid In The Class
These were the coolest markers to have in school.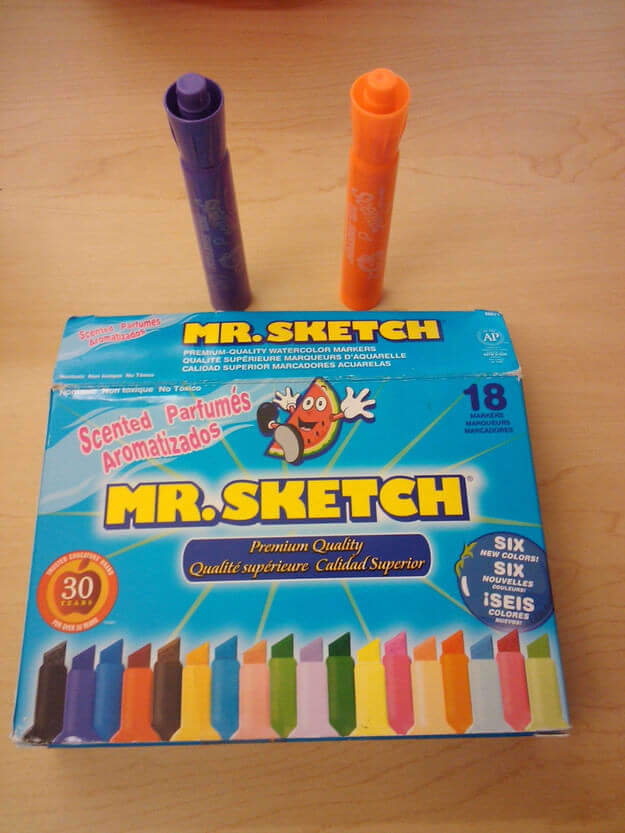 It was also a consensus that everyone hated the black one because it smelled like licorice. Who would ever like the smell of that? 
3. The Best Friday Nights
The best Friday nights were spent taking a trip to Blockbuster and looking for the latest movies.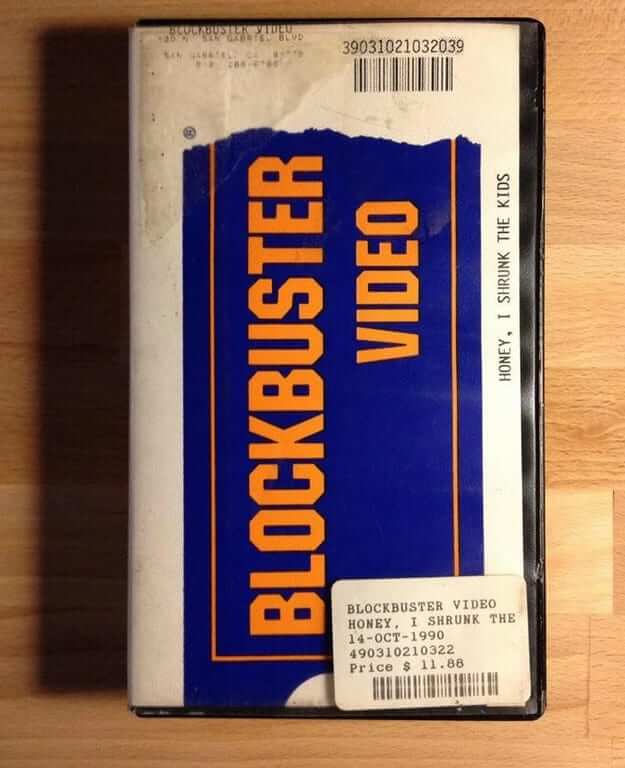 The best was when your parents let you pick some of the candy by the checkout counter. 
4. The Definition of Expectation Vs. Reality
With their gumball eyes and delicious flavors, they were a favorite when the ice cream truck came around.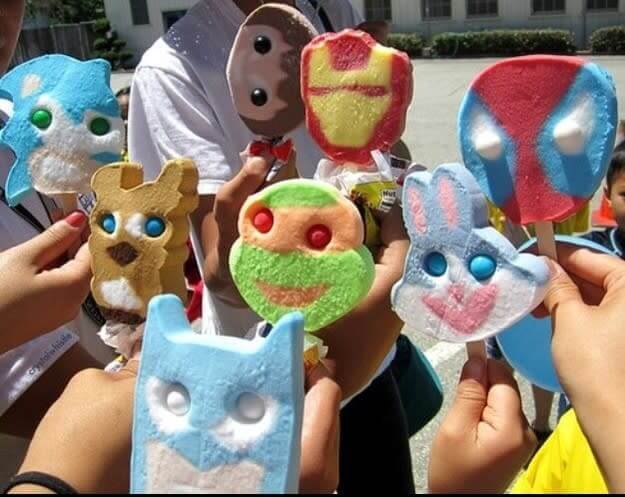 There were so many characters to choose from, but when you took them out of the package, they usually looked like a deformed mess. 
5. Plastic Chic
If you didn't have these plastic chairs, your room was not complete.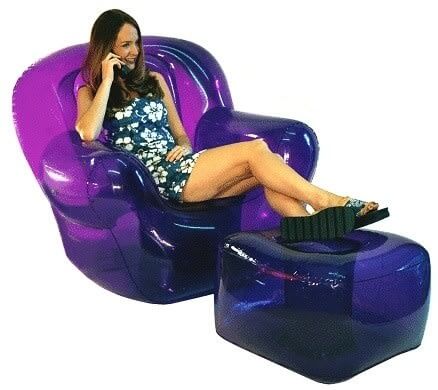 They provided no comfort, but the idea of blowing up your own furniture was very amusing. 
6. Before There Were iPods
Before iPods existed, you could carry around your HitClip to listen to one minute of a song.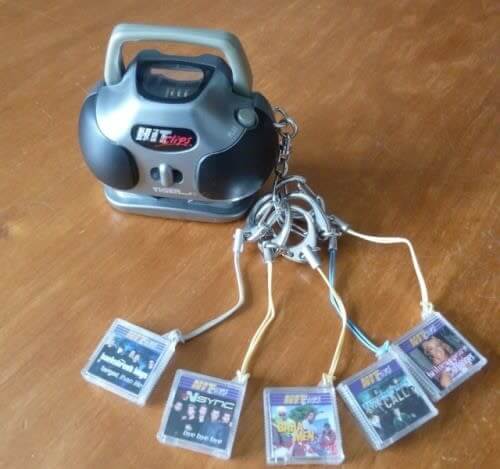 Yes, you read that correctly, just one minute. Because who would ever want to listen to an entire song? 
7. Parenthood Training
Tamagotchis were the pet that everyone wanted but couldn't keep alive.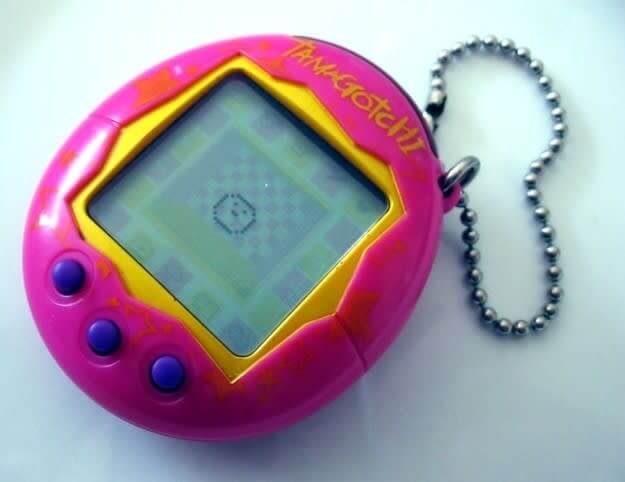 Let's take a moment of silence for all of them that did not survive. 
8. The Best Kind of VHS
If you were a Nickelodeon fan, you probably had one of these orange VHS's. 
Some of the greatest movies were on orange VHS. For example, The Rugrats Movie. 
9. When You Wondered What The Inside of a Phone Looked Like
Clear phones were all the rage. They went perfectly with your plastic furniture.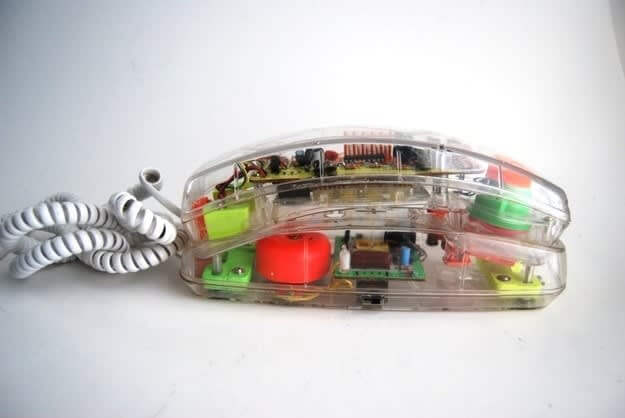 It was definitely interesting to see what the inside of the phone looked like. 
10. Finger Death Traps
These scooters added some serious excitement to gym class until you got your finger caught in one of the wheels.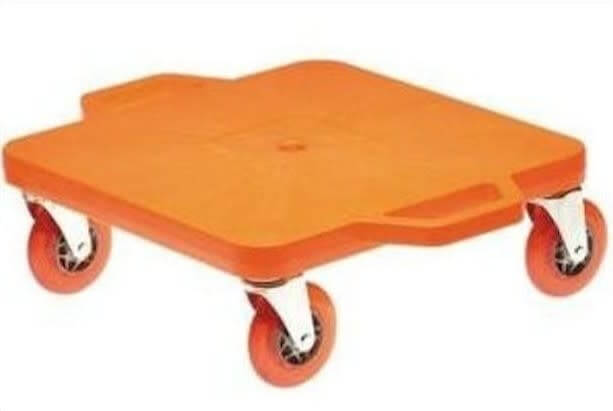 It was the one thing that stopped you from winning the scooter race and made you retire from your scootering career. 
11. Your First Car
Before you learned to actually drive, this was your training car.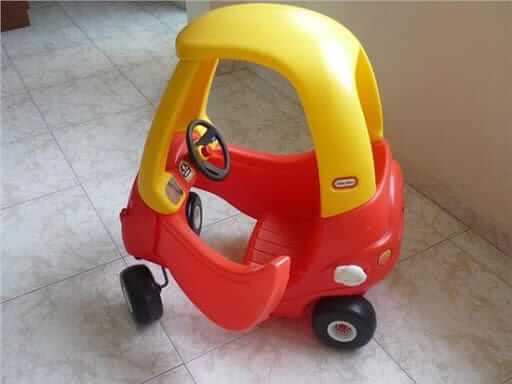 It made you feel more like Fred Flinstone than an actual driver, but what would you know, you were probably 5. 
12. Gotta Collect Them All
Pokemon cards were a huge craze in the '90s. They came in small packs and people would collect binders full of these. 
Most of the time you would buy 5 packs just to collect four of the same card. 
13. Slippery Slide
This was the greatest slide ever. It was only at Discovery Zone, which also happened to be the coolest place to have your birthday party.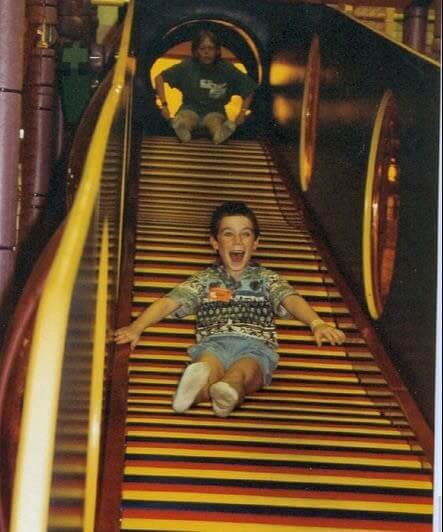 This roller slide made you feel like you were flying. RIP to Discovery Zone and the roller slide. 
14. The Best Sprite Ever
This line of Sprite was everyone's favorite. Especially the Aruba Jam.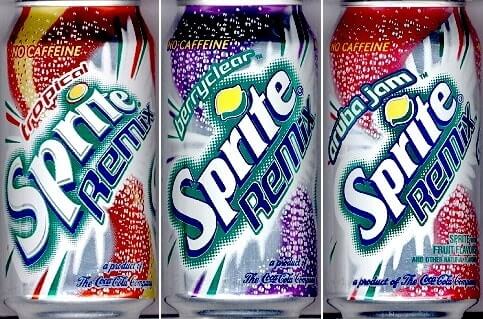 They lasted until 2005 and now people are petitioning for them to be reintroduced. 
15. Sticky Hands
Sticky hands were the toy you got out of a store vending machine after begging your parents for a quarter to pay for it.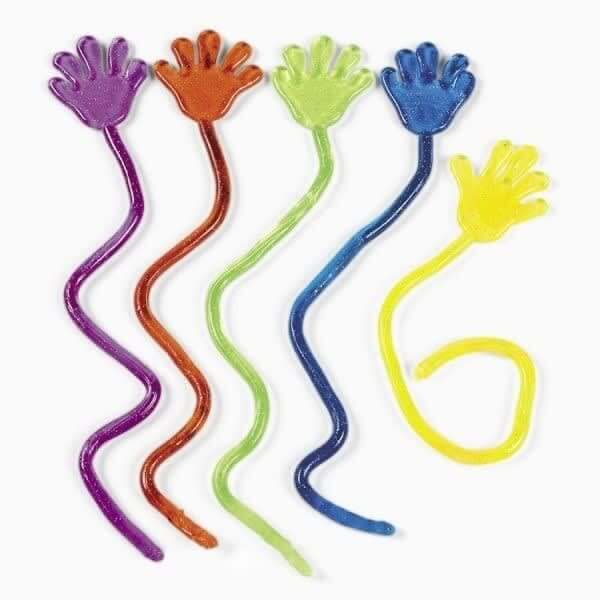 They were fun until you picked up all the dirt and hair in the house. 
16. Pierre Escargot
"And now for a semi-educational moment with Pierre Escargot"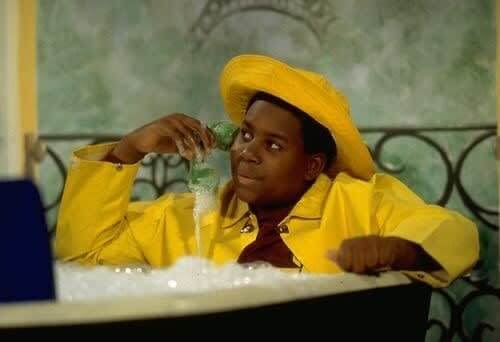 Who remembers thinking they were learning French with this guy in his bathtub? Ok, so maybe we all knew it wasn't actual French, but it was funny. 
17. Creepy Gushers Comercial
Gushers were fun snacks filled with fruit juice, but the commercials were undoubtedly creepy.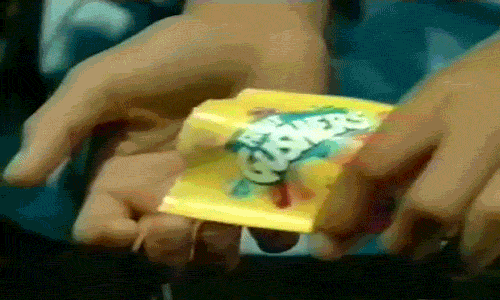 As a young child, it was easy to believe that your head would turn into a giant fruit if you at Gushers.  
18. When Your Parents Didn't Want A Real Dog
This robot dog was the solution to not having to get a real pet. Poo-Chi was a great companion.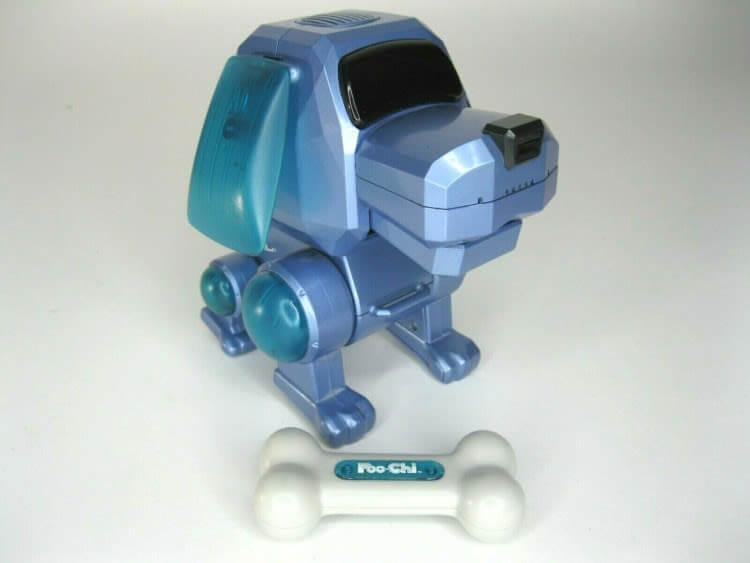 It came with a bone and even did tricks. What a great pet that was. 
19. Tattoo Chokers
Having a tattoo choker and some kind of graphic earrings was a staple for cool girls in the '90s.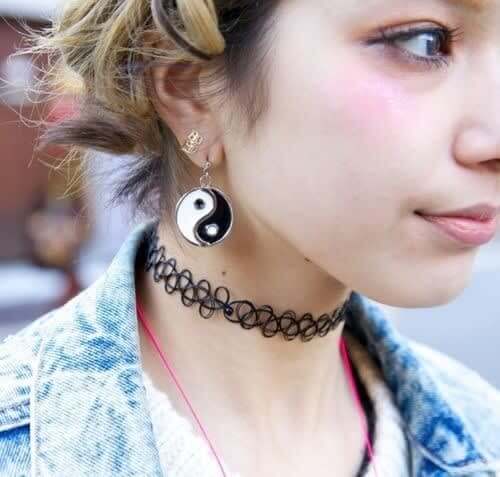 They even came back in style in the past few years. 
20. Ankle Breakers
Although Fisher-Price skates were made for toddlers, many older children would wear these to the skating rink because they were too clumsy on normal skates.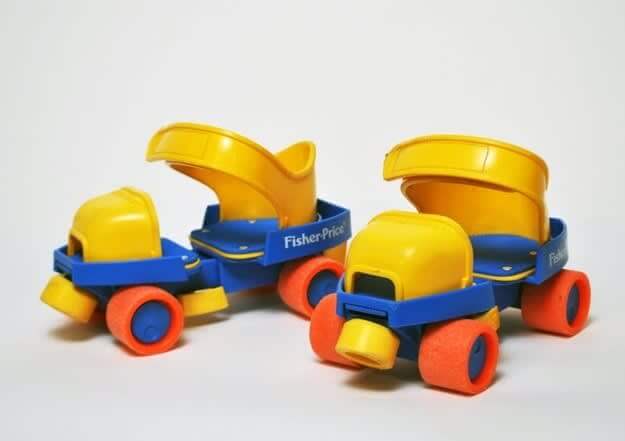 You probably still fell and looked pretty lame wearing a toddler toy. 
21. Artistry At It's Finest
Who remembers wasting a lot of printer ink to print out their "art"?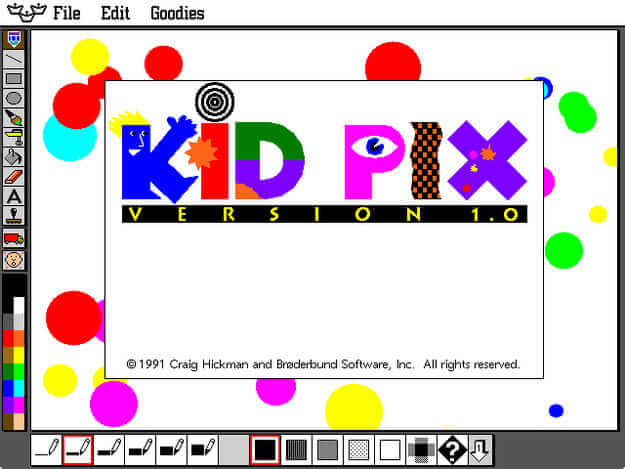 You thought you were a real graphic designer, and it kept you entertained for hours. 
22. The Ball You Found Under Your Bed 10 Years Later
This strange-looking ball was called "Koosh".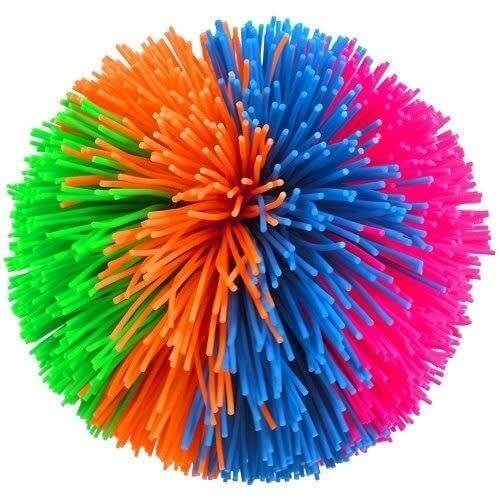 Did you know that it was invented to help teach children to catch a ball because bouncy balls were too difficult? It was named "Koos" after the sound it makes when it is thrown. 
23. Trick-Or-Treating Done Right
Instead of carrying around an old pillowcase, these were the best trick-or-treating companions.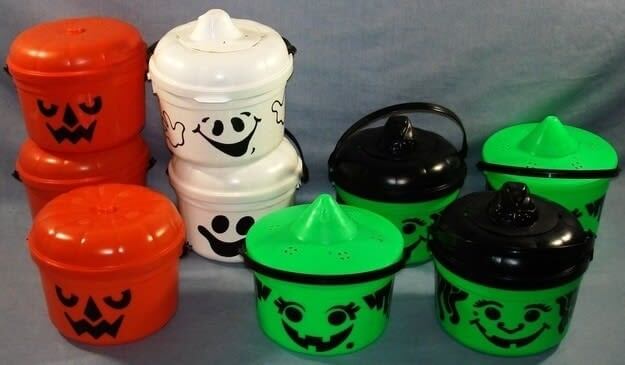 They were reusable and super fun to show off to people. 
24. Before Google Maps
This city rug was the only map you ever needed because your parents drove you everywhere.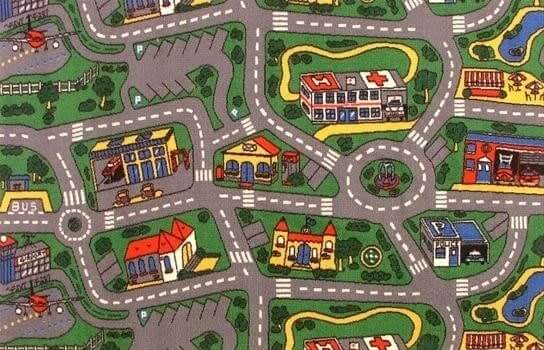 Countless hours of fun were spent sitting here. 
25. The Classic Screensaver
Windows screensavers will forever be burned into our memories. Like this floating start button.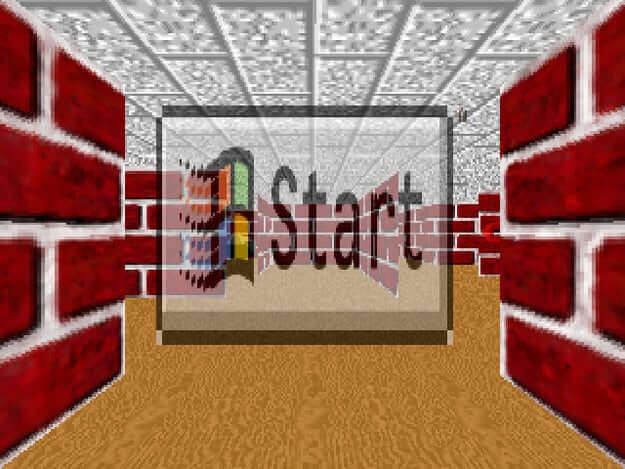 From colorful pipes dancing around the screen to flying toasters, they were definitely creative for the time. 
26. '90s Laser Tag
These laser guns were at the top of everyone's holiday wishlist.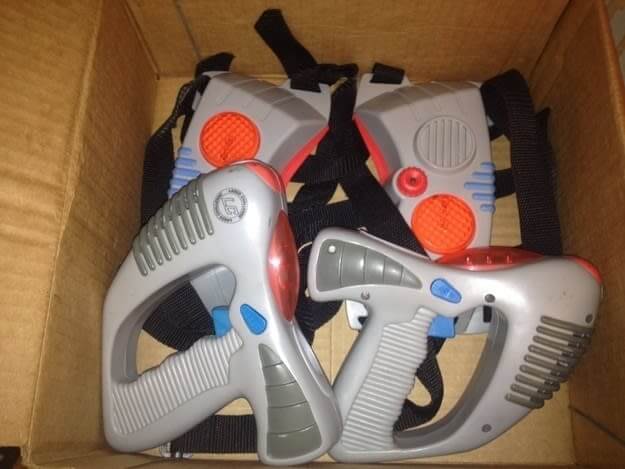 Little did your parents know that they would be the most annoying toy they ever bought you. 
27. The Magic "S"
If you knew how to draw this "s", you were automatically an artist.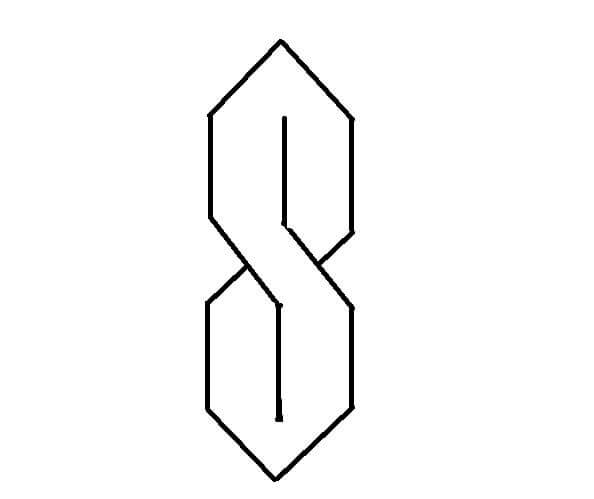 You were even cooler if your name had and "s" in it so you could use this. 
28. Two Words: Book. Fair.
The best day of school was the book fair. The best part wasn't even the books.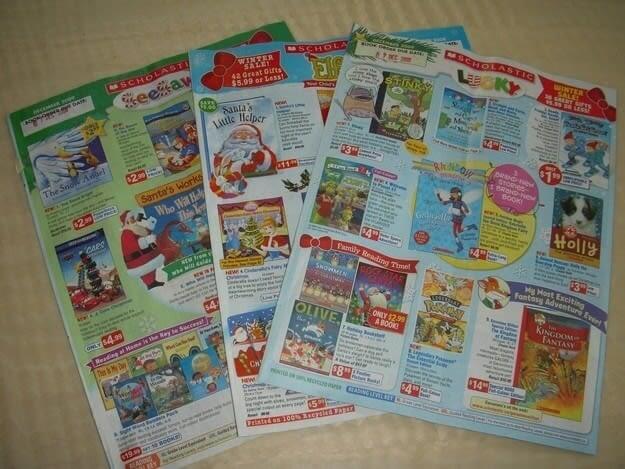 The best part was the trinkets like fun smelling pencils and bookmarks. 
29. Way Up in The Sky These Creature Fly So High
These flying dolls were a great way to fend off your older siblings.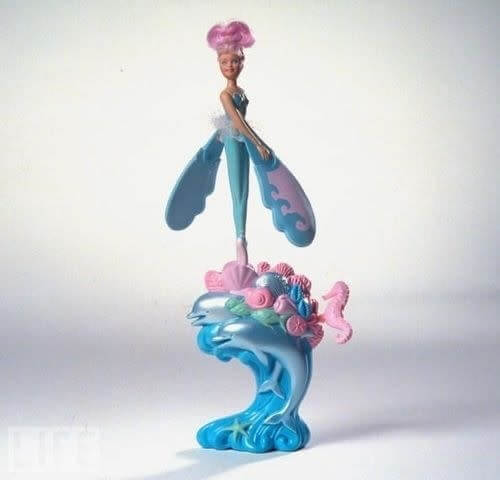 They flew around the house and were eventually recalled, probably for the best. 
30. Everyone's Favorite Trio
Raise your hand if you sobbed tears over this classic Disney movie. "Homeward Bound" was a cinematic masterpiece.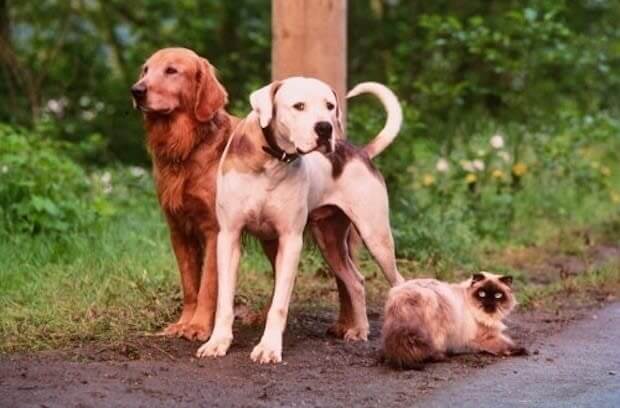 This trio was amazing and it is still unclear how the cat survived. 
31. The Best And Worst Art Set
This set was so fun to get. It was a way to feel like a real artist.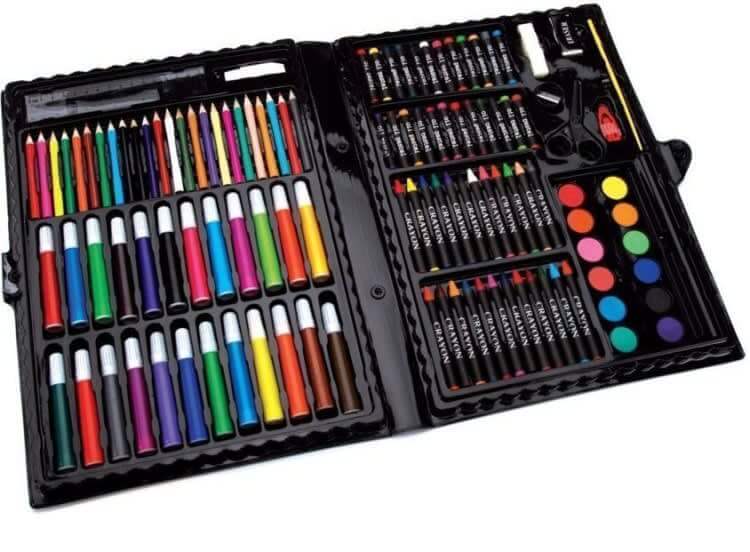 You could use the markers one time each before they dried out, so fun! 
32. A Team of Talking Appliances
If you are unfamiliar with these home appliances with faces, they are from the movie "The Mighty Toaster." This inventive character was an unlikely hero.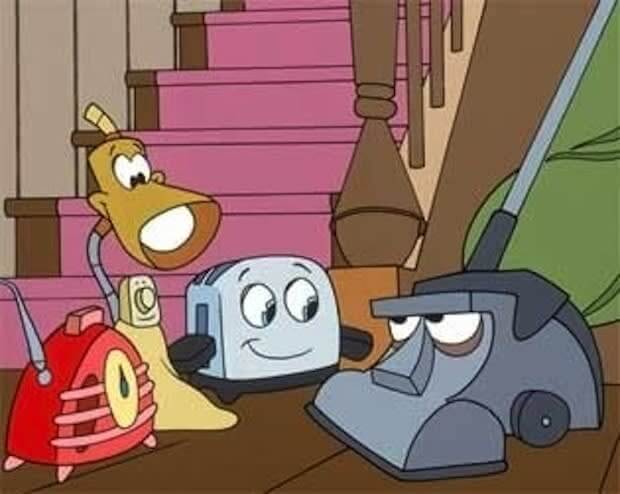 Who would have thought that a toaster would make such a beloved movie character? 
33. 90's Version of Fine China
If you weren't collecting these Hercules plates, you were doing something wrong with your life.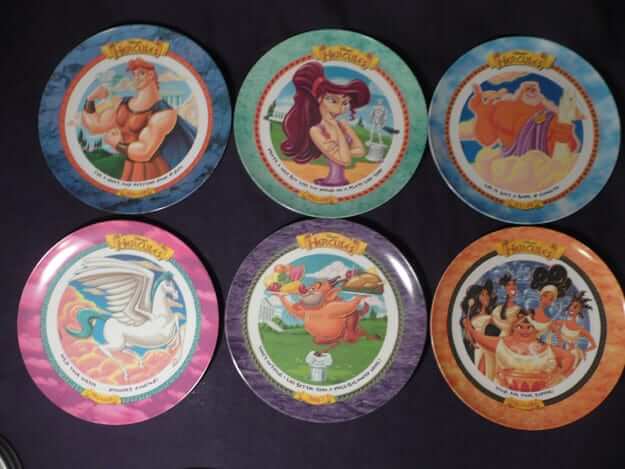 These were the closest thing to fine china you could have as a child. 
34. Frightening Street Sharks
Street sharks were toys based on the cartoon "Street Sharks".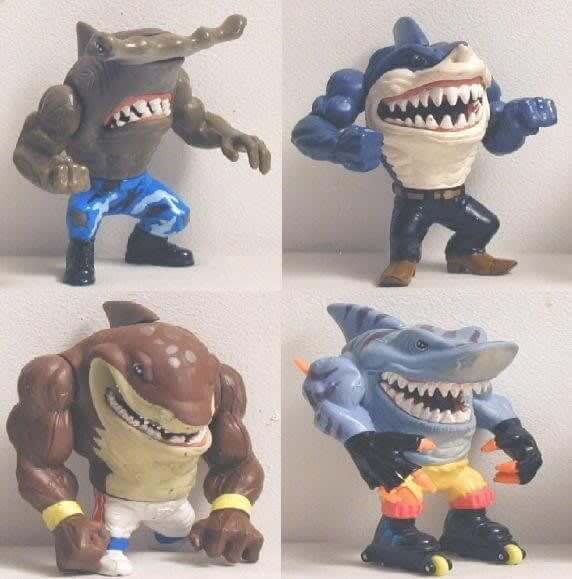 These frightening figures were scary and ripped off Teenage Mutant Ninja Turtles. 
35. The Spoons To Go With Your Fine China
Cheerios boxes used to have the best prizes inside, including these color-changing Lion King spoons.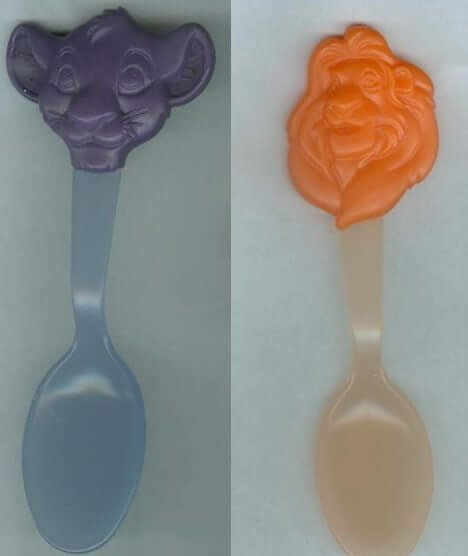 They made breakfast a little more fun, and they fit perfectly into the collection of Disney dining ware. 
36. The Only Edible Oatmeal
Although it was loaded with sugar, the dinosaur egg oatmeal was the best. The eggs hatch when you would heat it, and you are left with sugar dinosaurs. 
Honestly, we would still eat this today if it was still around. 
37. "Heads Down, Thumbs Up"
It's a Friday before a long school break and your teachers don't feel like teaching you anything, that's when 7-Up is played.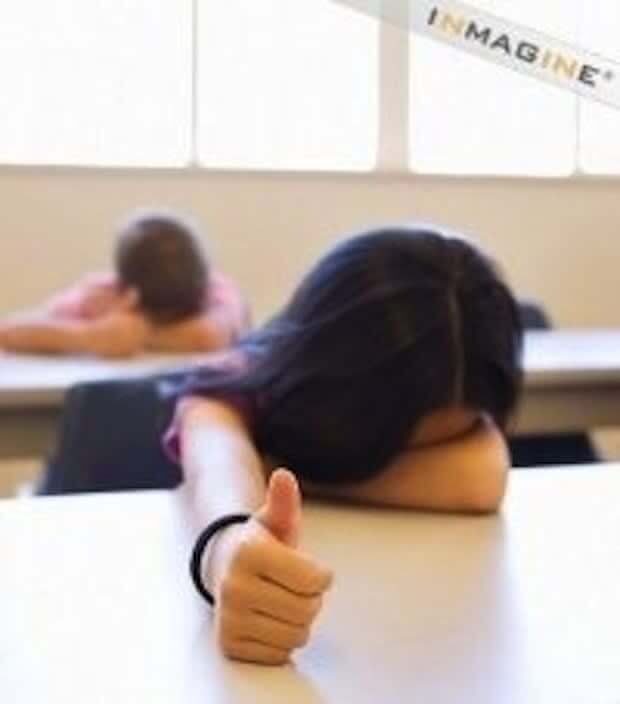 You always wanted to be one of the lucky seven to be chosen during this game. It was also so easy to cheat. 
38. Real Literature
Shel Silverstein was the greatest poet of the '90s. These books are probably still sitting in your closet.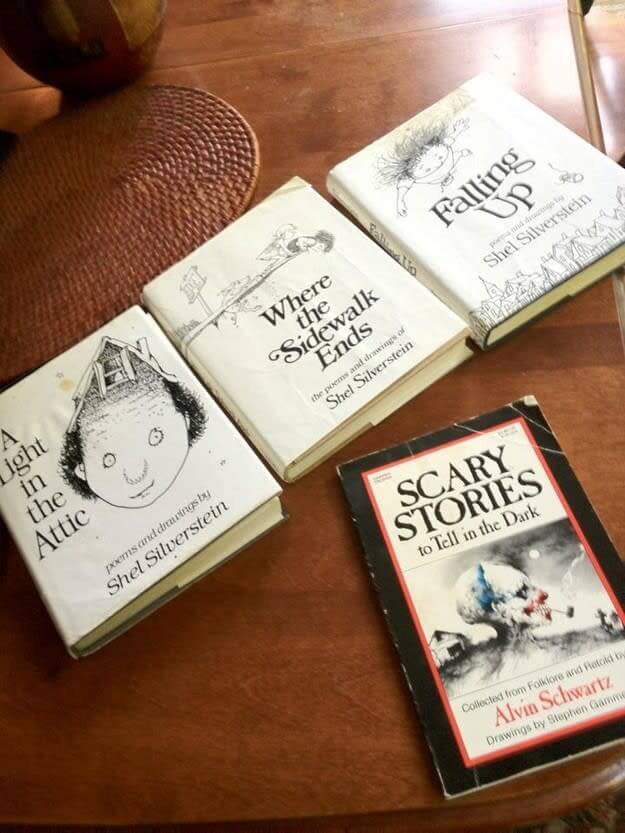 With classics like "Sarah Sylvia Cynthia Stout Would Not Take The Garbage Out" and "The Giving Tree", he was the poet we all needed. 
39. A Snack And A Manicure
Bugles are a fun snack that people used to put on their fingers as witch hands.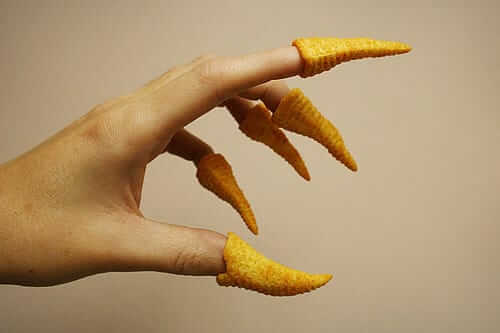 They didn't really taste good, but they were loads of fun to play with. 
40. Sassy Smarterchild
When you had no friends online so you turned to Smarterchild, the chatbot by AIM.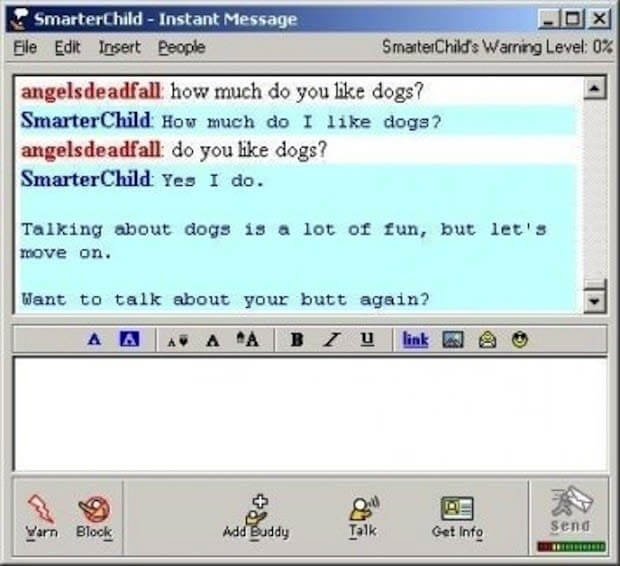 Some bizarre conversations happened between you and Smarterchild, we know. 
41. A Starter Castle
This castle offered hours of fun and pretend adventure.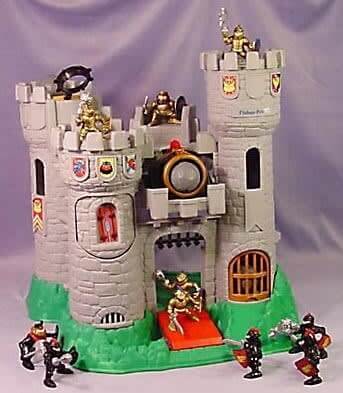 We were so easily entertained back then. Now, kids can't go an hour without their phones or iPads. 
42. Magical Balancing Bird
Balancing birds only provided a few minutes of fun, but it was interesting to try and figure out how they worked.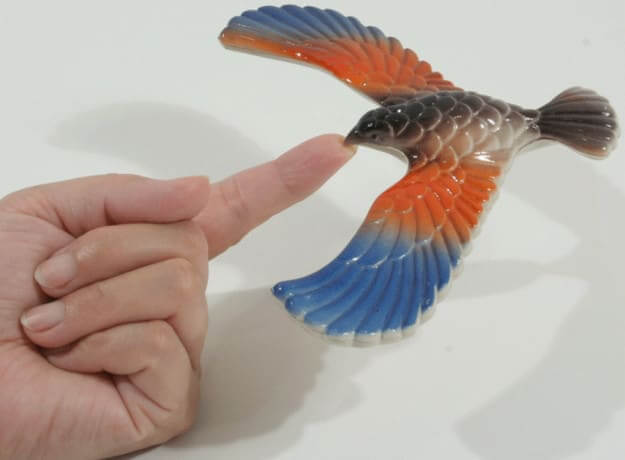 They were also great for a quick magic trick because you could balance them pretty much anywhere, including your nose. 
43. Mini. French. Toast.
Not only did this cereal taste amazing but the pieces were actually shaped like little pieces of french toast!!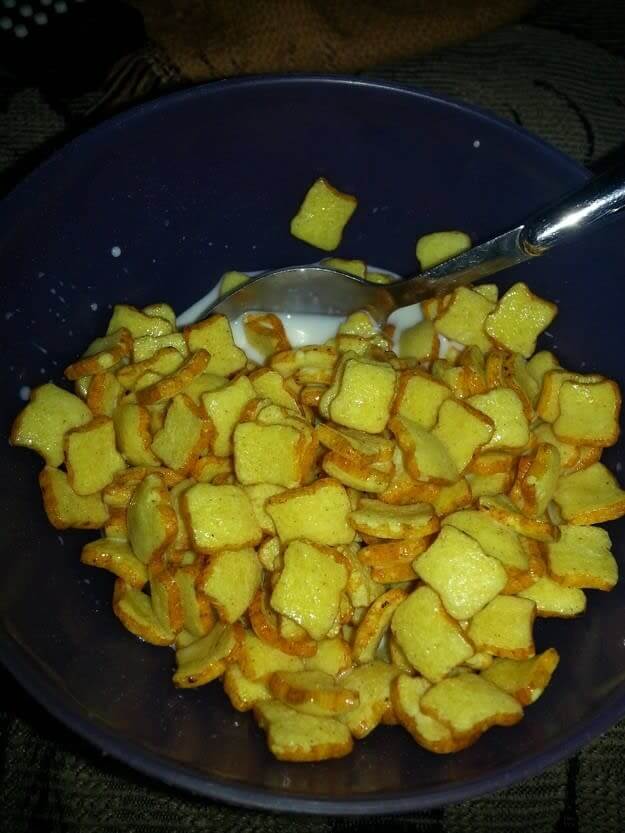 They made you feel like a giant eating itty bitty pieces of bread. How fun? 
44. Time To See if Your Crush is Online
Before Gmail, AOL reigned supreme. This loading screen made you excited to see which one of your crushes would be online to talk to.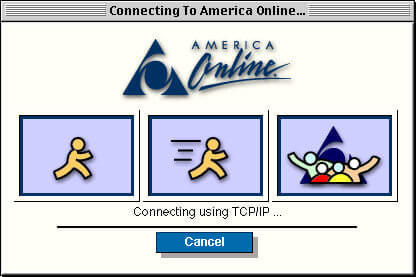 It was exhilarating until the internet wouldn't connect because someone was using the phone. 
45. Leaning Tower of Cheese
A Goofy Movie was very underrated, It gave us some classic scenes like "the leaning tower of cheese."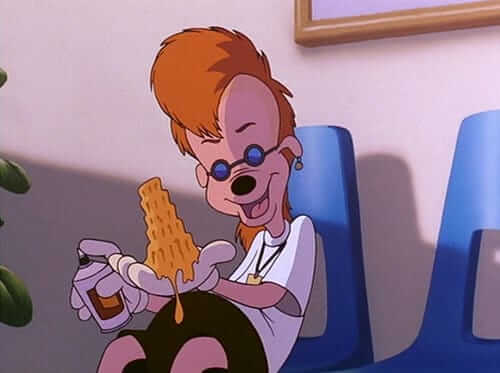 Spray cheese was a major craze in the '90s before people realize how bad it was for you. 
46. Get Zapped!
If you opened this letter before the end of the school day, you had to ask your crush out.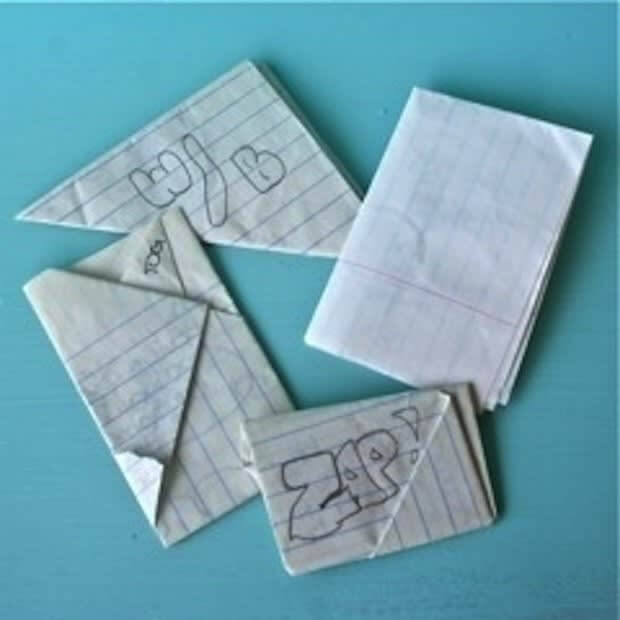 It was hard not to wonder who your friend wrote down, but it was also a great excuse to talk to the cute boy in class. 
47. The Golden Card
In the '90s, Burger King came out with these gold plated Pokemon cards. Everyone wanted to collect them all.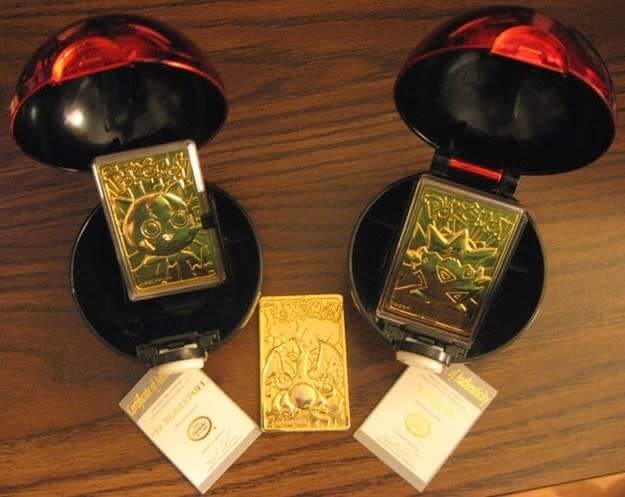 These days, these cards are probably collecting dust somewhere in your parent's basement. 
48. The Best Gameshow Ever
You may recognize this mountain as the "Aggro Crag" from the Nickelodeon game show "Guts." Everyone wanted to be a contestant on this show.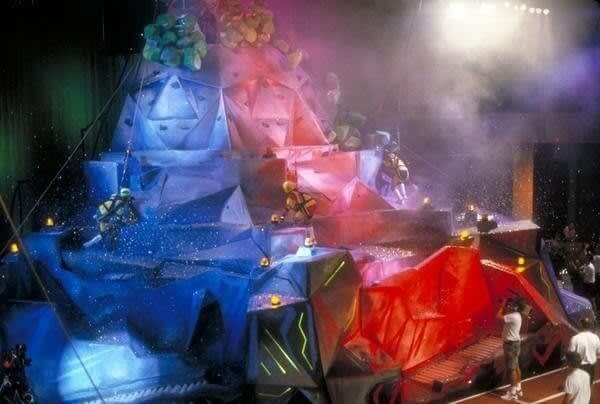 Besides "Legends of the Hidden Temple," this was probably the best game show of the '90s. 
49. The Most Frustrating Game
This little toy was the most frustrating game to play. The rings would always get so close and then fall off.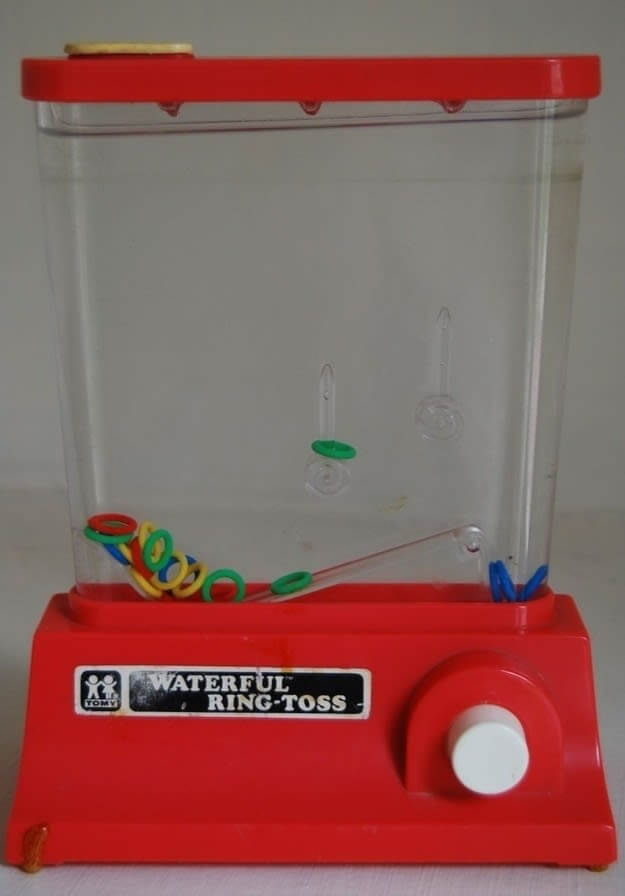 The water usually started leaking after you would throw it on the floor out of frustration. 
50. Commercials You Actually Wanted To Watch
Instead of skipping commercials, it was fun to see what was coming out on DVD.