7. Style You'd 5Have To Live With
When you haven't dressed up for so long, you look awful. However, you look more awful when you do dress up.
All parents can relate to it. Parenting is not like a walk in the park.
8. Tell Them The Opposite
When you want your kid to have a bath, they don't want it.
And when you ask them to get out the bathtub, they don't want it. That's how they are.
9. You Can't Escape It
Babies will not kill you (like Liam Neeson), but they will find you and annoy you.
Hope you like this cute yet annoying audience.
10. How Could It?
Being a parent also means you'll have to fake it every now and then.
It is not that all women are good at faking; men can do it as well (wink wink).
11. Undivided Love
Oh, this meme is super hilarious and quite relatable as well.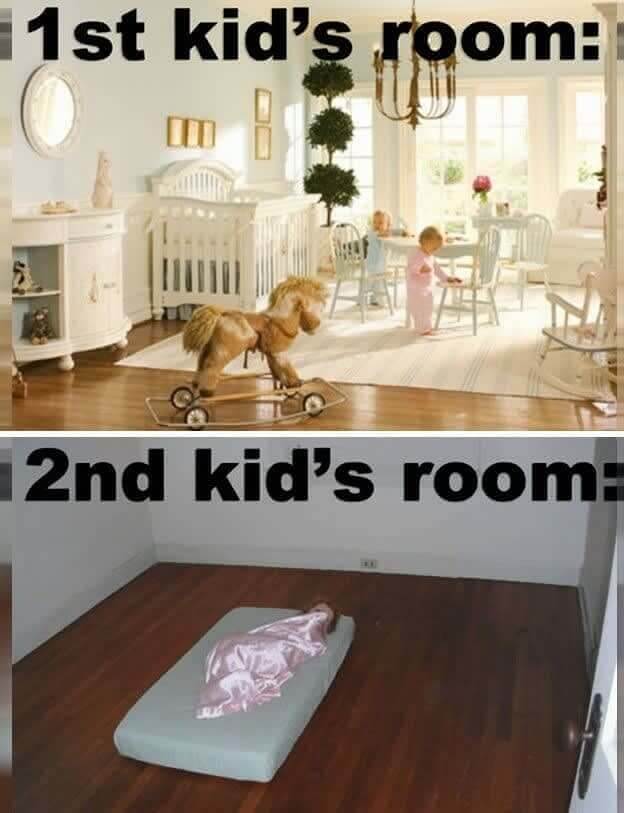 The first kid always gets more love. After all, he/she is the first kid. And we feel sorry for the second one.
12. No Wonder Why He Has No Siblings
As the 3-year old keeps sleeping next to his mom, he is unintentionally preventing something else.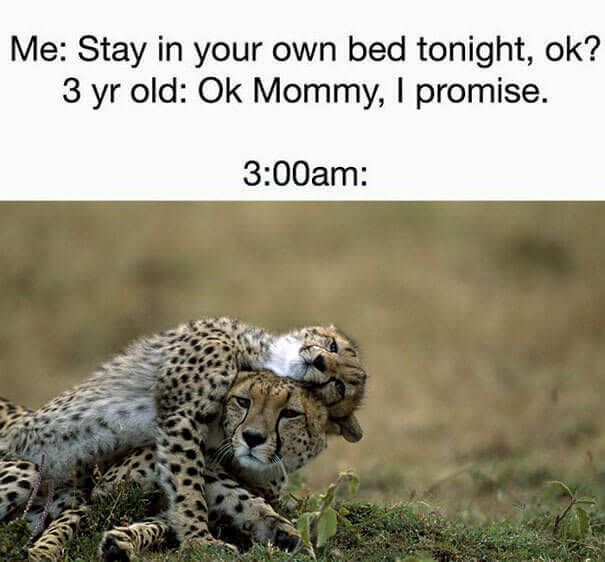 We won't feel surprised to know that he has no siblings as of yet.