7. A Small Difference
When it comes to body types, there are tons of different and unique types of bodies in the world. But though some women prefer to keep their bodies slight and lean, like the girl on the left, others love to hit the gym in order to work on their muscle mass.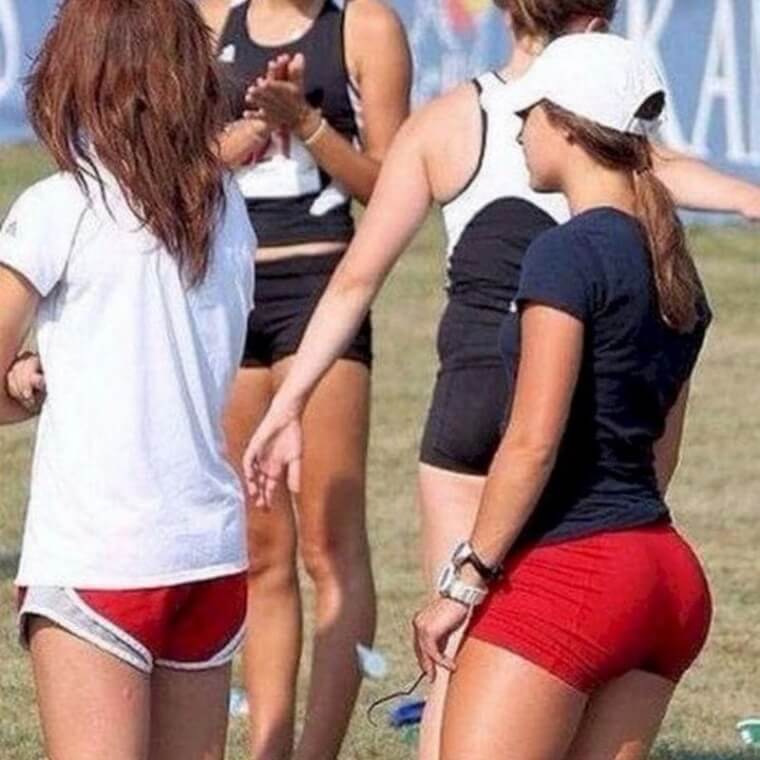 Either way, though both women are wearing pretty similar shorts, it's easy to see that their priorities are completely different when it comes to their fitness routines.
8. The Favorite Boots
A number of years ago, Uggs took the world by storm with its promises to revolutionize what comfort really meant. And though the boots are undeniably comfortable, we can't say that they are the most fashionable boots in the market.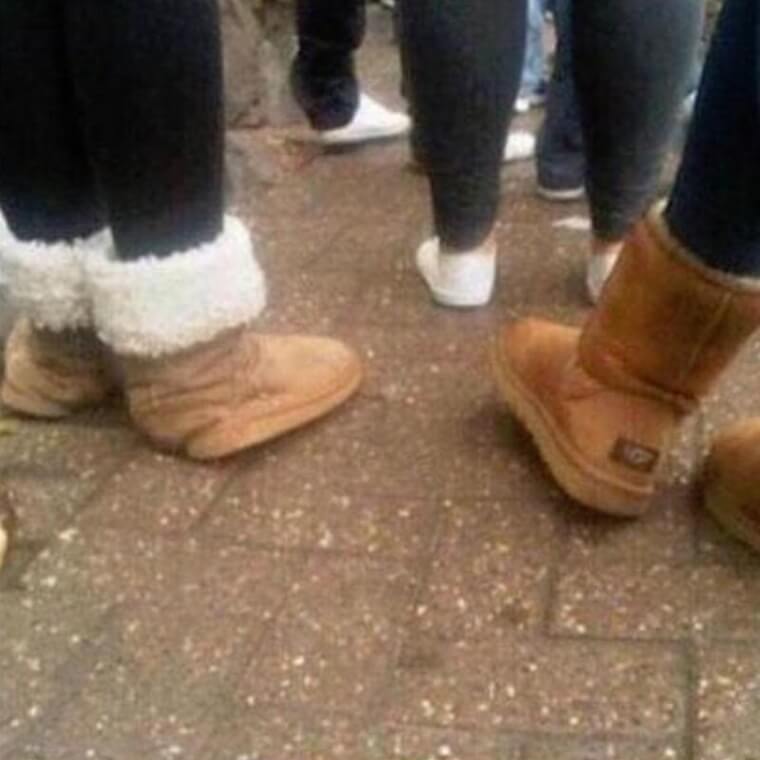 Yet, they have become a fashion statement for some girls, who literally save for months in order to buy one pair and then treat them carefully. Others, well, not so much.
9. Sleepover Diaries
When the Disney movie Frozen was released, kids and adults from all over the world got completely hooked. People of every single age dreamed about becoming just like the character in the film, which was a huge moneymaker for pajama and costume companies.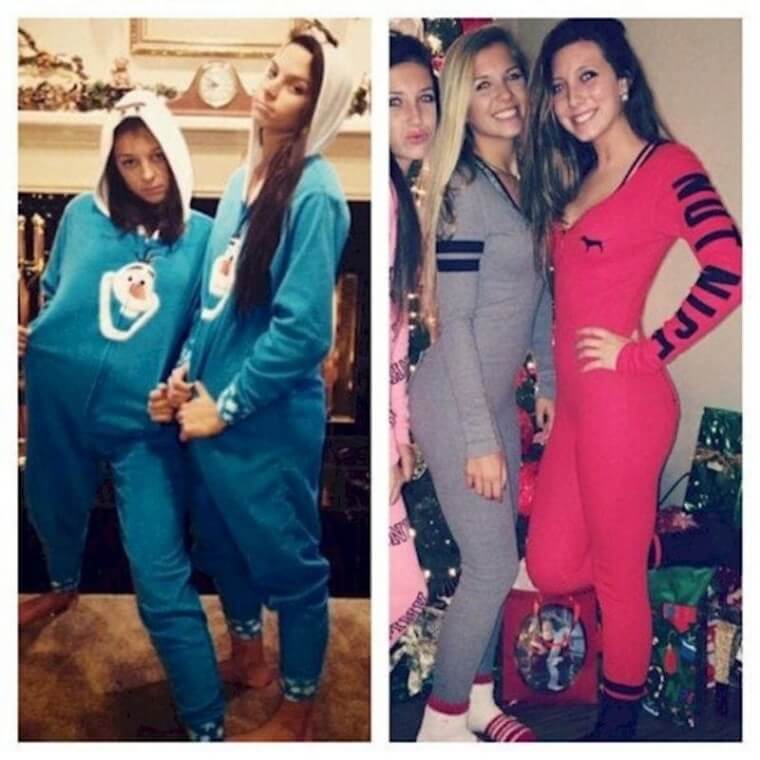 As it seems, the girls on the left clearly shared their love for Olaf and decided to dress up with Frozen onesies for their sleepover. On the right, the three friends went for more fashionable matching onesies.
10. Cookies For The Win
Here's another group of friends that couldn't be more diverse. Both groups of women in this picture honestly look like they put a completely different amount of effort. The girls on the left dressed up in a tight black outfit with high heels and cute bunny ears.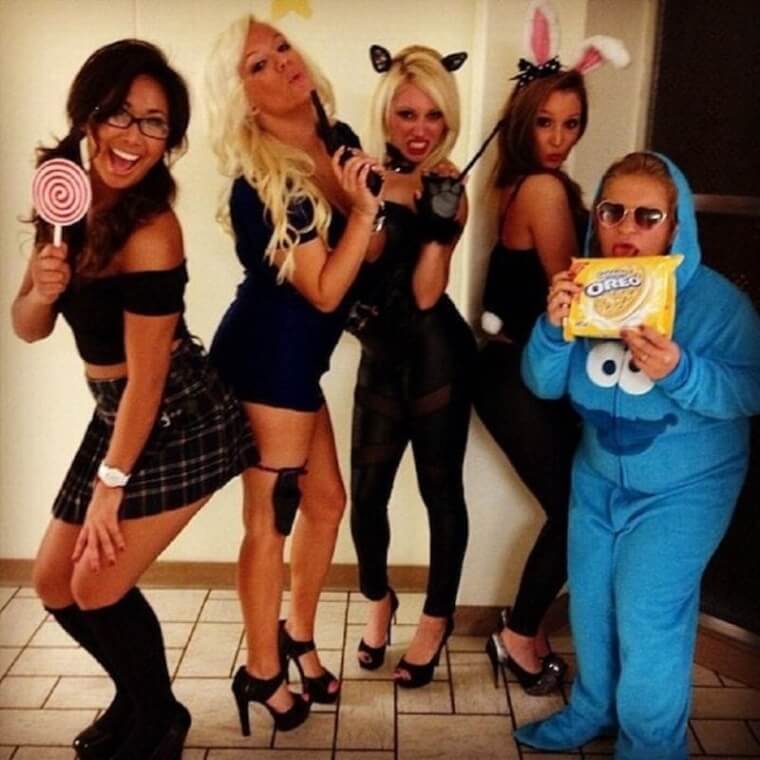 The other girl, on the flip side, was much more serious about her cookies, as she wore her blue onesie outfit with absolutely no care in the world.
11. Comfort Is Key
We can all probably think of a moment we had a similar conversation with a friend. "What are you wearing tomorrow?" We'd ask every time we got to go to some sort of event together.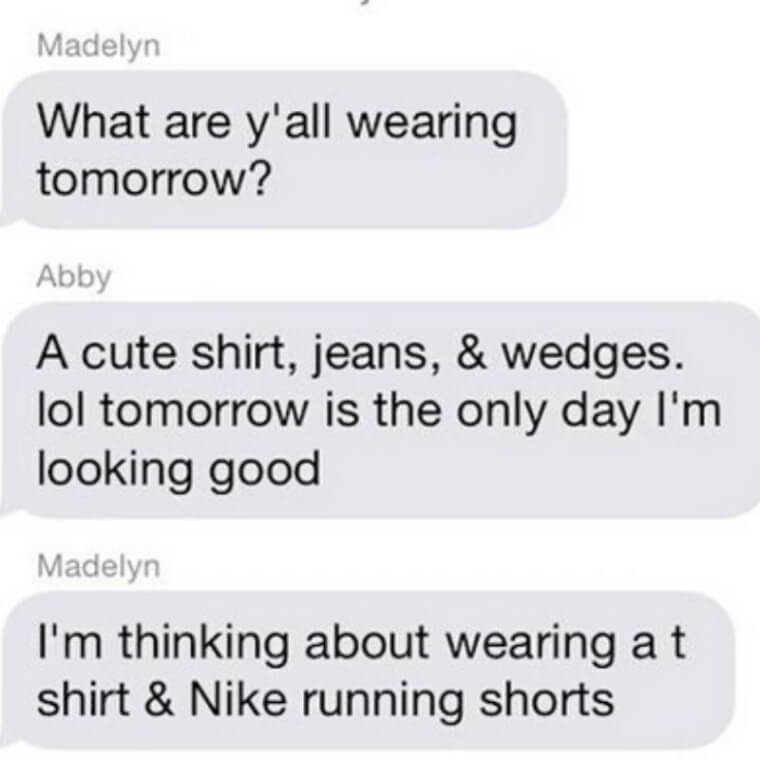 But like in every group, there are the laid back people and those who really like to look somewhat cute for the occasion. In this case, Abby was determined to look cute with a nice shirt and jeans, while Madelyn was pretty much ready to leave the house with a t-shirt and running shorts.
12. Powerful Stars
Just because they are celebrities, doesn't mean that our favorite stars don't also fall under some type of rule. For example, this picture clearly depicts how different of a style Rihanna has in comparison to Katy Perry.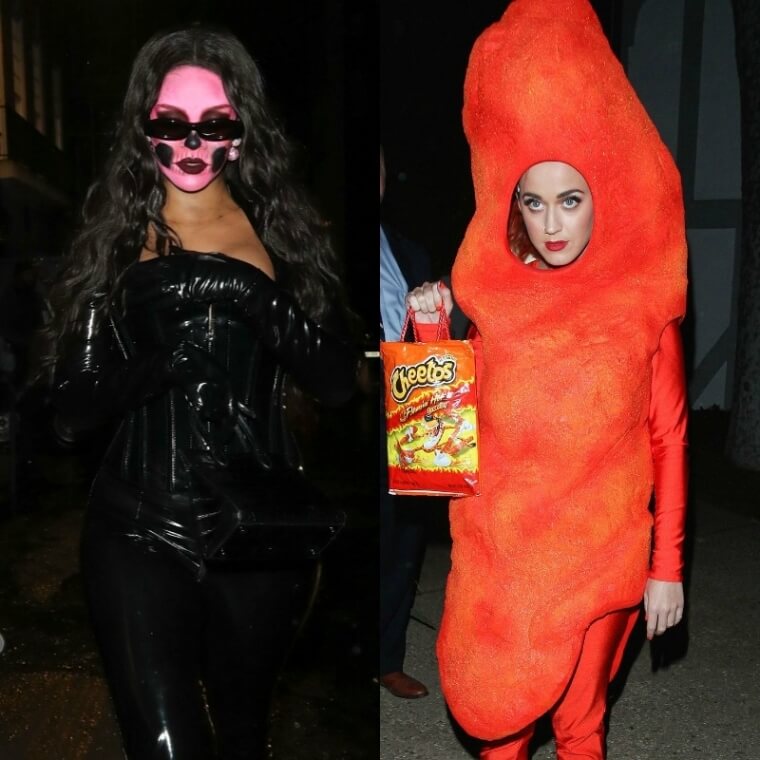 During Halloween, Katy Perry was ready to proclaim her love for Cheetos by literally dressing up as one. Rihanna, on the other hand, meant business when she chose a tight all-black mysterious hero for the evening. They each rocked their outfits though.